Suave Promotion Brings Image Recognition to Walmart
Get great content like this right in your inbox.
Subscribe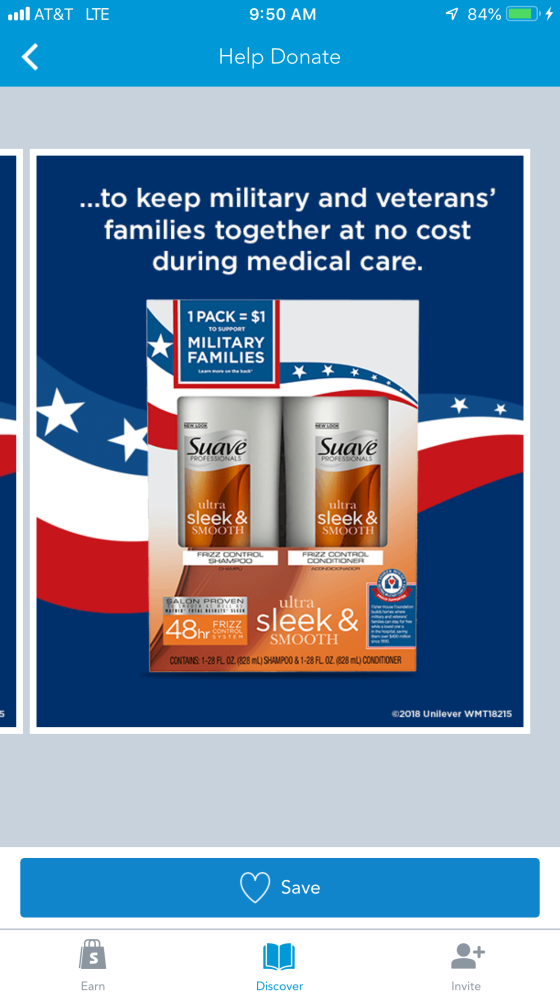 Unilever's Suave brand is promoting a Veteran's Day cause program at Walmart using new 2D image recognition technology from shopper rewards app Shopkick. 
From Oct. 14 to Nov. 18, Suave is donating $1 to the nonprofit Fisher House Foundation for every limited-edition Suave package purchased. The brand's goal is to raise $1 million.
Shopkick members can use the app to interact with the Fisher House "Helping Military Families" logo on Suave's promotional packaging to receive "kicks" — the Shopkick program's rewards currency. 
In addition, Shopkick will donate 10% of the overall campaign budget to Fisher House, which provides access to a home-away-from-home (at no cost) for the loved ones of hospitalized veterans and active military personnel.
"2D image recognition has benefits for both brands and consumers," said Shopkick's chief executive officer Adam Sand. "Shoppers learn about product and company benefits and brands bring attention to cool campaigns, new product or packaging and what makes them unique."
Over the past decade, Unilever has worked with a number of companies to launch some interesting and successful apps for both consumers and professionals. The company has been one of the leading proponents of the SmartLabel initiative.
It also worked with digital agency Razorfish to develop an app for the young men-focused Lynx/Axe deodorant brand that collects and organizes event communications between friends to create an automatic stream. When the event concludes, a record of every video, picture, text, tweet, check-in and status update can be shared online.