07/31/2018
Study Finds AI, IoT, Blockchain on Lots of Retailer Minds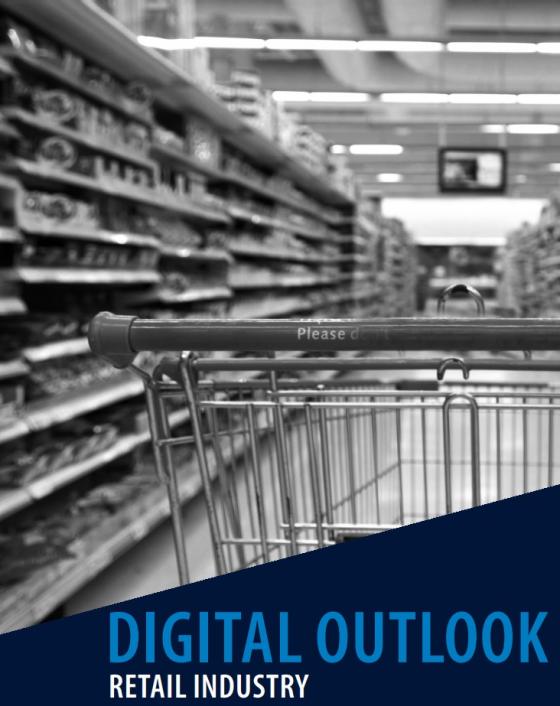 The year 2017 was an eventful one for retail technology, particularly when it came to the growing use of data analytics, artificial intelligence and the Internet of Things capabilities, according to a new report "Retail Industry Digital Outlook" report from Infosys.
According to the report, cyber-security (74%), big data analytics (66%) and enterprise cloud architecture (62%) are the most widely used technologies among retailers today. These areas are followed at some distance by much-discussed but still growing areas like artificial intelligence (52%), the Internet of Things (43%) and blockchain (28%).
Despite the lower priority of the latter three technologies, the companies using them give them fairly high marks in terms of importance, according to the study, which also sought to understand the specific business areas in which these technologies have been applied and what benefits retailers are deriving.  
Internet of Things (IoT): 80% of respondents credited the IoT with improving existing business operations, while 45% said it solved new problems and 47% claimed it creates new opportunities.
Artificial intelligence (including machine learning, deep learning, natural language processing, natural language generation and visual recognition): 63% said AI is improving business operations; 62% believe it's solving new problems and 40% say it's creating new opportunities.
Blockchain: 63% noted that shared ledger technology has improved existing business operations, 69% said it solved new problems and 34% point to the creation of new opportunities.
Among areas of investment, retailers are focusing on augmented reality for virtual sales (79%); POS or store experience tools (73%); the alignment of marketing campaigns with data analytics (70%); retail workforce management technologies/platforms (68%); and technology that personalize customer experiences (68%).
Retailers also discussed the trends they expect to have the most positive impact on business over the next three years. The top five were: aligning marketing campaigns and offers program spending with data analytics (52%); increasing shopper convenience (50%); investment in retail workforce management technologies/platforms (47%); investment in data and insights for both efficiency of channel and to sell more (43%); and investment in technology to personalize customer experiences (43%).
Of course, addressing new trends is not without challenges. When asked if they were ready to implement their top focus, a large majority of respondents said they "possibly needed to improve" their depth in disruptive technologies (89%) and their skills (87%).
The 2018 survey involved 1,000 senior decision-makers in retail business and IT. They represent organizations employing 1,000-plus people with annual revenues of $500 million or more.
The full 14-page survey is available for download.