Standout SMBs 2018: Small is the New Big
Get great content like this right in your inbox.
Subscribe
When CGT began honoring small to medium-sized consumer goods companies back in 2007, the goal was to recognize noteworthy businesses that might otherwise fly under the radar of daily media coverage, or to identify emerging brands that might — someday in the future — make a significant impact on their product categories, their distribution channels, or maybe even the industry as a whole.
The industry has changed dramatically since 2007, of course. So have the consumers that it serves. The age of digital communication has made flying under the radar pretty hard for any company to do (although it still happens occasionally). More significantly, it has allowed more than a few new businesses to make an almost immediate impact on the marketplace.
These companies are no longer just stealing market share; they're reinventing categories, creating new go-to-market strategies and disrupting the status quo in a variety of other ways. The word "small" no longer means "secondary" in any sense of the word.
The digital age has also drastically accelerated the potential time line for success, which is why at least two companies in this year's Standout SMB crop will almost assuredly not be SMBs by the end of 2018. "Small" doesn't necessarily stay that way for very long anymore, and today's "ankle biters" might well be tomorrow's category leaders.
That's not to say that there isn't room left to spotlight a few more-traditional SMBs, companies that have been operating for a long time yet are still growing and changing to meet the demands of the new world order. Old-school SMBs are still in fine shape, too.
Without further ado, here are the Standout SMBs of 2018. We encourage you to read, learn, and prepare yourselves accordingly.
***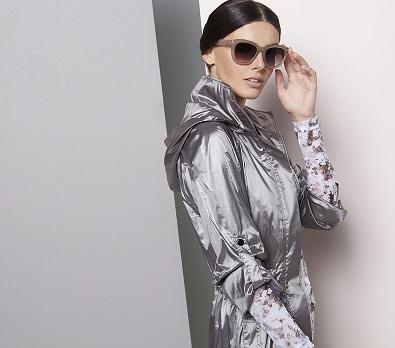 ANATOMIE
Location: Miami, Florida
Years in Business: 12
Revenue (2017): $4.5 million
Employees: 9
Kate Boyer was getting her MBA in International Trade in France when she began designing outfits for the girls' gymnastics team she coached. The self-taught designer later began developing private label lines for exclusive resorts in St. Barthelemy. She met her future husband, Shawn, in Miami, where he was designing customized clothing for hard-to-fit athletic men.
The two joined forces to design sportswear for brands such as Elite Models, Cigarette Boats and Nikki Beach before launching Anatomie in 2006, transitioning their active-wear backgrounds into a travel-specific (lightweight and wrinkle-free) luxury line of "athleisure" apparel. "We wanted to create a brand that was timeless, comfortable, and stylish, so you don't feel like an American tourist in your white sneakers and your Lululemon leggings," Kate recently told Racked.com.
Since the launch, the Boyers have grown the company through exclusive distribution and marketing partnerships. Anatomie products are now sold through roughly 400 specialty stores, private clubs, resorts, golf shops, and spas across the U.S. "We identified a niche for stylish, comfortable and easy-care travel clothes and built a loyal following of 15,000 high-profile private clients and 200-plus specialty stores, together with marketing partnerships with top worldwide travel companies," explains Kate, who serves as chief executive officer. (Shawn is creative director.)
E-commerce sales nearly quadrupled in 2017, when Anatomie also added Neiman Marcus as a retail partner and struck a deal with a "dynamic" Canadian distributor, Kate explains. On the product front, the company "perfected the ultimate lightest weight and 'stretchiest' travel pant on the market, designed by body type," she boasts.
"The company's extreme attention to quality and fit are maintained consistently by having feet on the ground where its apparel is produced," praised CGT sister publication Apparel in 2016, when it named Anatomie as one of its "Innovator Award" winners.
The goal for 2018 is to increase sales by 45% through organic growth and expansion, with an eye toward making e-commerce 40% of total revenue, Kate says. Taking the Neiman Marcus partnership national (including at the Bergdorf Goodman banner in New York) and strengthening ties with luxury travel companies and bloggers are also high on the priority list.
_______________________________________________________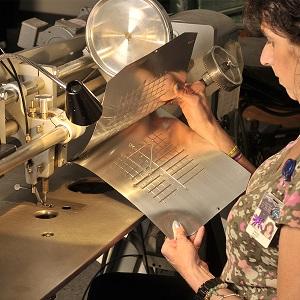 AMERICAN PRINTING HOUSE FOR THE BLIND
HQ Location: Louisville, Kentucky
Years in Business: 160
Revenue (2017): $40 million
Employees: 305
The oldest institution of its kind in the U.S., American Printing House for the Blind is the world's largest company devoted exclusively to researching, developing, and manufacturing products for people who are blind or visually impaired. The nonprofit company subsists on government grants and donations from corporations, foundations and individuals. The 1879 Federal Act to Promote the Education of the Blind made APH the official supplier of educational materials for visually impaired students below the college level throughout the U.S. 
APH manufactures more than 800 print and digital products that promote independence for its visually impaired consumers, improving opportunities in the classroom for blind students and in the workplace for blind adults. During the last half-dozen years, the company has introduced an average of 45 to 50 new educational, workplace and lifestyle products annually. The output in 2017 included revolutionary Braille translation software and an indoor way-finding feature for its Nearby Explorer app.
"Over the years, our work has evolved beyond the embossed page and educational products," explains president Craig Meador. "The expansion of our products and services in 2017 demonstrated our continued dedication to equity in the learning environment by removing educational, employment and social barriers. We're at a point where an accessible world is achievable, and the dedicated staff at APH have put us in a position to reach more individuals with vision loss … than ever before."
Don't think for a second that a 160-year-old nonprofit would be too stodgy to keep pace with technology trends. When Bill Beavin joined the company as chief financial officer in the mid-1990s, APH was still using mainframe-oriented computer software to run the operation. Beavin soon identified the need for a fully integrated, easy-to-use enterprise resource planning tool, and ultimately selected SYSPRO to provide the solution. SYSPRO's software is now used for all areas of manufacturing, along with all customer and financial services.
In 2018, APH plans to explore underserved markets like pre-school and college-level students, strengthen its brand presence in the U.S. and internationally, and build partnerships with other organizations serving visually impaired communities.
_______________________________________________________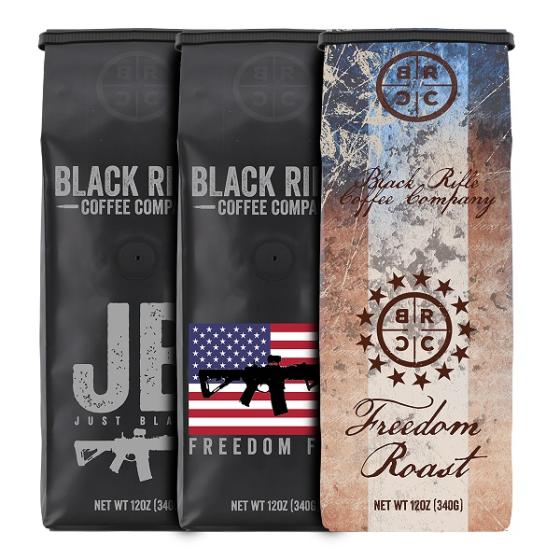 BLACK RIFLE COFFEE CO. 
Location: San Antonio, Texas
Years in Business: 3
Revenue (2017): $30+ million
Employees: 110
A Google search for information about a new consumer packaged goods company doesn't often produce top-of-page results from guns.com. But such is the case with Black Rifle Coffee Co., which proudly and unapologetically wears its heart on its camouflaged sleeve.
Launched in 2015, Black Rifle Coffee is a small-batch, roast-to-order coffee manufacturer that uses beans imported from Colombia and Brazil to create a variety of blends primarily shipped directly to consumers, either as single orders or through a "BRCC Club" monthly subscription service.
But in a consumer marketplace where the causes for which a brand stands are often as critical to success as the products that it makes, Black Rifle genuinely leads with the cause. "The whole purpose we exist is to hire veterans and give back to the veteran community," says chief branding officer Mat Best, a former Army Ranger who helped company founder — Army Special Forces veteran and avowed coffee lover Evan Hafer — launch the company.
"We believe the company's success is directly attributed to the quality of our customers and the superiority of our products," asserts Best. "Black Rifle represents the American dream: hard work and freedom." 
The company's patriotic, pro-2nd Amendment and unquestionably masculine positioning — presented most effectively (and with a good deal of humor) through a series of YouTube videos — stands in stark contrast to the more common coffee culture, which Hafer recently told CBS News is populated by baristas who "look like they should be chopping wood, but they don't have the calluses to prove it."
It's safe to say you won't find many baristas in the secondary network of product dealers that Black Rifle is amassing: It currently boasts far more gun shops and shooting ranges than it does coffee shops.
With its online emphasis and niche target audience, it's no surprise that Black Coffee's marketing relies on consumer-facing technology. In addition to the heavy social media activity, the company employs a mobile app from Shopgate to communicate directly with its consumers (via push notifications), offer fast, convenient purchase options (through Apple Pay) and provide round-the-clock customer service.
Corporate goals for 2018 are just what you'd expect: "Expand our operations, hire more veterans, and better serve our customers while supporting the veteran and first responder communities," says Best. 
_______________________________________________________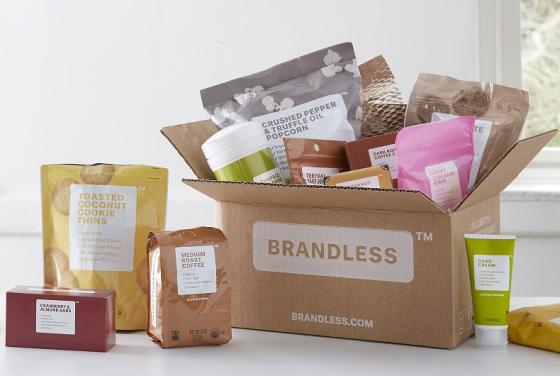 BRANDLESS
Location: San Francisco, California
Years in Business: <1
Revenue (2017): NA
Employees: 57
"When you can be disruptive, there's a reason," says Brandless co-founder Tina Sharkey about her company's waves-making entry into the consumer goods industry last year — which one executive at a recent industry conference termed "exciting, and terrifying."
Sharkey's point is that Brandless wouldn't have been able to make such an immediate impact on the brand-driven packaged goods world if consumers weren't in dire need of alternatives to standard industry practices. "Consumers would be rioting in the streets" if they fully understood the "series of inefficiencies" in the supply chain that typically drive up product prices, director of merchandising Jessica Glendenning said at the aforementioned conference, the Path to Purchase Summit in Chicago.
Brandless launched on July 11, unintentionally coinciding with two national retail events: "7-Eleven Day" and "Amazon Prime Day." Within 60 hours, the company had received orders from all 48 mainland U.S. states — a now-daily occurrence, Sharkey notes. ("We sell every single [available] item online every day," she also points out.)
"We reimagined the entire CPG industry, challenging the notion that better needs to cost more, by providing quality products at a fair price," says Sharkey. All of the 270 health-conscious and environmentally friendly products that Brandless currently sells across seven categories are priced at $3. (The goal is 400 items by the end of 2018.) Every product is "simple, it's clean and it's $3," Sharkey says. "Consumers shouldn't have to work to figure things out."
"The challenge with traditional CPG is that their customers are stores and channels. We're our own channel," she explains. "Brandless has been successful because we develop a direct relationship with our community. We're much more than an e-commerce company; we're a community that assumes best intentions, celebrates tangible acts of kindness, and believes in giving back." Every message from a consumer gets a personal response, she notes. Since launch, the monetary equivalent of 250,000 meals have been donated to Feeding America, triggered by purchases.
Additional price points are possible as Brandless expands the product offering, but the company will always strive to selectively curate the offerings and deliver "oh my goodness value," Sharkey promises. And don't expect Brandless to follow many of the other online-only upstarts that ultimately seek retail distribution as part of their growth plans. "What makes our model work is that it's all our own product," eliminating the need to deal with retailer demands or a competitive shelf set, Glendenning said at the conference. "We don't foresee selling anywhere else."
_______________________________________________________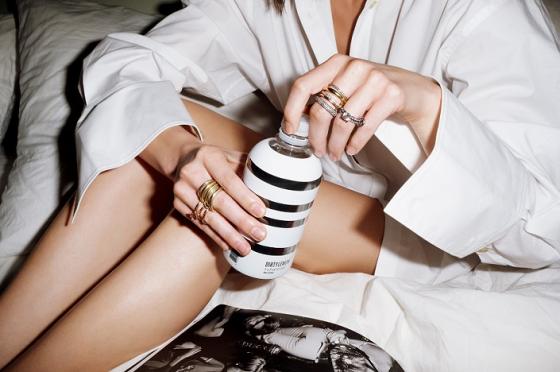 DIRTY LEMON BEVERAGES
Location: New York, New York
Years in Business: <3
Revenue (2017): NA
Employees: 21
The only way to buy Dirty Lemon's health-boosting beverages is via text message. Founder Zak Normandin believes that simplicity provides a seamless transaction for consumers, who don't even have to download an app or log onto a website. "Once you place your first order, it's very frictionless," says Normandin, who previously created the Little Duck Organics baby snack line.
In deciding on the uniquely narrow ordering strategy, Normandin also wanted to address what he considers "a very antiquated way that brands interact with consumers," who now are "looking for new products outside the grocery store," he told the audience at ShopTalk in March. "We don't have to work with retailers, or distributors, or brokers. We're using data to make better decisions and cutting a lot of the noise out of [the traditional distribution model] so we can make a better connection with consumers."
Similarly, the product strategy was designed to simplify the popular but often-complicated practice of "juice cleansing" by letting consumers add one ready-to-drink beverage to their standard lifestyle (rather than making drastic changes to their diets). The Dirty Lemon line currently comprises six "elixirs." Each is made with lemon juice, ocean minerals and sea salt, and then differentiated through unique "flavor and function profiles" that deliver unique benefits (like charcoal for detoxifying). Shipping costs are built into the price: $45 per six-bottle case for "VIP" subscribers; $65 for one-off orders.
Dirty Lemon has 100,000 customers buying regularly and a 60% retention rate month to month. Most of the ordering process is handled by a chatbot and natural language processing tool, with humans waiting in the wings as needed.
Marketing has a non-traditional flair, too, and uses the fashion world (where the brand caught on immediately) as a focal point. The Drug Store pop-up shop in downtown Manhattan let visitors watch as their cocktails were made last summer. In early 2017, the company rented out the trendy Ludlow Hotel for the "Biggest It Girl Slumber Party of the Year" to launch a product named sleep that's "designed to help you achieve a full night's beauty sleep." A recent concoction was created — and co-marketed — with Vogue magazine ("presented in a limited-edition bottle fit for the runway.")
Normandin is so confident in the operating model and the proprietary technology behind it that Dirty Lemon is actively seeking other startup beverage brands to capitalize on "the power of the platform." The company recently acquired the Juice Served Here brand, whose fruity beverages had been sold through Los Angeles-area stores (including Whole Foods). Dirty Lemon also will introduce a low-alcohol drink in Europe this spring and a sparkling water toward the end of 2018.
_______________________________________________________
FARM & OVEN SNACKS
Location: Boulder, Colorado
Years in Business: <1
Revenue (2017): NA
Employees: 10 (including part-time)
Old CPG dogs can most definitely learn new technology tricks, as the recent launch of Farm & Oven Snacks has proved.
Farm & Oven Bakery Bites are moist, sweet snacks that contain 40% of the recommended daily intake for vegetables, loads of fiber, and more than one billion probiotics per serving. Formulated to help consumers "find the joy in healthy," the snacks are currently available in four flavors: beet dark chocolate, zucchini lemon poppy seed, carrot cinnamon, and pumpkin maple pecan. The product line launched direct-to-consumer through the brand's website last November and soon after on Amazon.com.
Driving that decidedly modern product launch strategy were two CPG industry veterans: Michael Senackerib, whose lengthy career includes senior-level positions at food giants Kraft Foods and Campbell Soup Co., and Kay Allison, whose time as chief executive officer of consulting firm The Energy Infuser included work with Mondelēz International and PepsiCo.
"Launching in e-commerce first has been key to delivering a personal, one-to-one experience," says Senackerib. "We are thrilled to be able to test, learn and fine-tune all of our communications and consumer experiences. Having the right tools to quickly analyze marketing ROI by message, audience and channel is already paying dividends."
New technology also helped the fledgling company get ready for rollout on a much faster timetable. "We went from zero to launch in 2017. Today's technology has made this possible," explains Senackerib. "We use SaaS tools for accessible, sophisticated business management and to let us collaborate with experts around the country. Last year, we developed products, named the company, created packaging, and began self-manufacturing."
Among specific tools, "our website platform via Shopify has been key to the early success," he says. "It provides a user-friendly storefront while giving us the ability to manage the customer experience, and it's efficiently integrated with our e-commerce, fulfillment and financial systems. The analytics help us gauge what is and isn't working."
Activity in 2018 "is all about scaling up," says Senackerib. "Accelerating growth, expanding the customer base, selectively expanding channels and starting up our new manufacturing facility to meet customer demand. We also expect to help thousands of people get their five servings of vegetables per day."
_______________________________________________________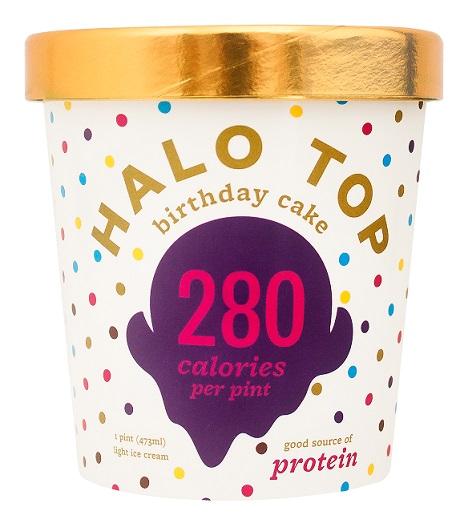 HALO TOP CREAMERY
Location: Los Angeles, California
Years in Business: 6
Revenue (2017): $400 million (media reports)
Employees: 100
When the business media began publishing "David vs. Goliath" stories about Halo Top Creamery's meteoric rise to the top of the ice cream market last summer, the "guilt-free dessert" was labeled the next Dollar Shave Club. When Unilever reportedly came close to buying the brand toward the end of the year, that comparison became even more valid.
The accolades were all earned, however, after the brand that bills itself as "healthy ice cream that actually tastes like ice cream" busted out of its niche category to become the best-selling pint of any ice cream, besting giant rivals Unilever, Nestle and General Mills (among others). That's an impressive feat for a healthy-alternative brand (it's low-calorie, low-sugar and high protein), regardless of category.
"Our success starts and ends with our fans," says chief executive officer Justin Woolverton, a former attorney who created the original recipe in his own kitchen while trying to concoct a sugarless dessert for himself. "We think that we have a great product, a great brand, and we even created a new 'Halo Top' category of ice cream. But we wouldn't be here today if not for our grassroots following and army of fans."
"It was a surreal year for us" in 2017, continues Woolverton. In addition to becoming the No. 1 ice cream brand in the U.S., the product was named one of Time magazine's "25 Best Inventions." "The fact that we were named one of the best 'inventions' in 2017 — when the company started in 2011 — is a true testament to the fans and employees who helped to build this thing into what it is today," Woolverton says.
Not surprisingly, product distribution has become ubiquitous, with even Walgreens and CVS/pharmacy now stocking at least a few of Halo Top's 39 SKUs. Although you can buy branded merchandise on the company website, you can't order the ice cream directly. (So chalk one up for traditional retailing.)
In 2018, Halo Top will expand internationally into the UK, Ireland, and Canada, extend the product line with dairy-free and vegan options, and even move into retail: The first Halo Top Scoop Shop opened in Canoga Park, California, in February.
_______________________________________________________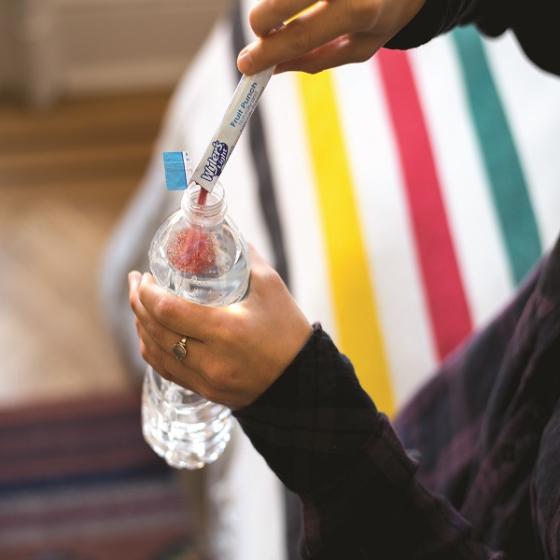 THE JEL SERT COMPANY
Location: West Chicago, Illinois
Years in Business: 92
Revenue (2017): $300 Million
Employees: 1,000
Not all noteworthy SMBs are upstarts; some have a little history behind them. Candy maker Jel Sert Company is a fourth-generation, family-owned business that has manufactured household staples since 1926. The company makes products in the freezable novelty, drink mix, dessert mix and ready-to-drink categories under such brands as Wyler's Light, Otter Pops, Fla-Vor-Ice, Mondo, and Royal Desserts.
"Although the company and its employees are proud of our strong heritage and traditions, in no way are we 'vintage' in any sense of the word," noted the employee who initially nominated Jel Sert as a Standout SMB. Despite its age, the company works hard to stay ahead of the competition from a production standpoint by developing state-of-the-art machinery: its stick pack production system has garnered interest from global pharmaceutical companies and government agencies.
The company's commitment to growth hasn't waned, either. In 2017, Jel Sert officially became the No. 1 producer of powder stick packs in North America across contract, licensed, and internally branded products.
And it has shown a willingness to test new waters — or new gelatins, at least: It currently has an agreement to provide Royal Gelatin flavors to Jevo, "the world's first fully automated gelatin-making machine" (or, more colloquially, a Jell-O shot maker), which manufacturer Food & Beverage Innovations last year began selling to bars, casinos and cruise ships.  
"Jel Sert has remained committed to providing high-quality, high-value food and beverage products that help families and friends create lasting memories," says president Ken Wegner. "Perpetually striving towards this evergreen mission wouldn't be possible without the tireless efforts of our passionate employees."
Most important to those employees is Jel Sert's commitment to charities. The company maintains strong partnerships with the American Childhood Cancer Organization and the National Ovarian Cancer Coalition. The "Take a Pop, Share a Smile" program it conducts with ACCO has donated freezers and unlimited ice pop supplies to more than 130 childhood cancer treatment centers and hospitals across the U.S. In 2018, the company plans to expand its stick pack capacity through new infrastructure and increase automation to support greater sales volume.
_______________________________________________________

NOSH
Location: Santa Fe Springs, California
Years in Business: <2
Revenue (2017): $1.5 million
Employees: 8
The people behind Nosh promise that "our snacks taste way better than any orange crayon." Therein lies the company's underlying goal: to deliver healthy snacking options for babies and toddlers that also can help soothe teething issues, aid motor skill development, and maybe even give parents a little respite from their hectic routines.
Nosh's all-natural Munchables are made with certified organic ingredients, such as Japonica rice, and "fun, foodie flavors" like beet and strawberry. They're designed to help in the development of motor skills by letting babies feed themselves more easily. The product lineup includes crackers, puffs, gummies and "Smoothie Snaps," freeze-dried fruit puree snacks.
"The success of our brand was initially driven by the formation of a strategic network with key contacts, allowing for a strong launching platform," says Jennifer Becker, who founded the company with brother Jason Becker and a third partner, Jonathan Weiner. "The core focus of Nosh, as the baby and tot snack specialist, has allowed us to specialize within the market and diversify ourselves from the competition. The brand is fresh, the products are relatable yet innovative, and the packaging is memorable — all factors we feel have driven our success."
Among specific catalysts is RangeMe, the online platform that connects retail buyers with product suppliers to streamline the new-product sourcing process. The platform "has enabled us to get in touch with new buyers quickly and efficiently," says Jennifer.
Helping parents is a key part of the marketing plan, which includes lifestyle content such as "5 Minute Guides" that help moms balance baby care with "me time." Social outreach invites parents to share their own parenting stories and advice.
Nosh had a busy year in 2017. The company began distributing through 3,000 stores in the U.S. (the partner list now includes ShopRite, Meijer, HEB, Shaw's and Buy Buy Baby) and at retailers in 12 countries. It also doubled the number of SKUs it produces. 
One primary goal for 2018 is to gain a stronger foothold in brick-and-mortar grocery stores; 2,000 more stores, including Target and Ahold, were added this month. Another is to execute a strategic plan for growth on the leading e-commerce platforms; the latter effort includes expanding into China.
_______________________________________________________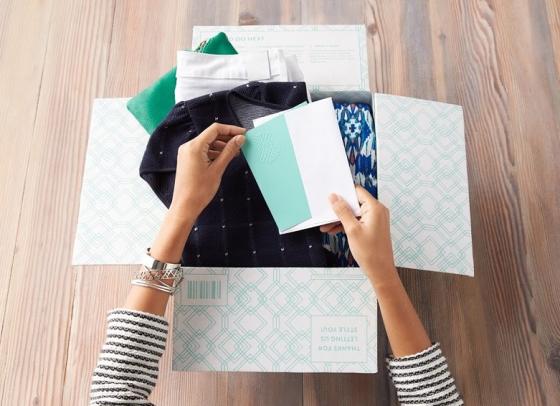 STITCH FIX
Location: San Francisco, California
Years in Business: 7
Revenue (2017): $977.1 million
Employees: 5,800 (mostly part-time)
To be honest, Stitch Fix doesn't classify as an SMB anymore: The wildly popular apparel "curator" generated $295.9 million in revenue in the first quarter of fiscal 2018, which puts it well apace to surpass $1 billion this year. But it still technically qualified for the designation in fiscal 2017, when revenues were only $977.1 million (up from $73.2 million in 2014). That left the door open to recognize Stitch Fix's tremendous impact on both the apparel industry and e-commerce while we still had the chance.
Few new business models better illustrate the use of digital technology to address changing shopper needs better than Stitch Fix. More than 2.1 million shoppers (as of July 2017) have flocked to the company's website to have its team of 3,500 (mostly part-time) stylists and 85-odd data scientists unite to take the decision out of their apparel purchases.
Shoppers provide their sizes, needs, style tastes and price preferences on stitchfix.com, and pay a $20 fee that ultimately is credited toward a purchase. The data science/human stylist tag team then goes to work to create five unique apparel items that are shipped free of charge. Recipients buy what they want and send back the rest (also free of charge).
"We are successful when we are able to help clients find what they love again and again, creating long-term, trusted relationships," the company stated last fall in the prospectus it filed before going public. As of the filing, customer "repeat rate" was a very healthy 86%.
"We believe that an intelligent combination of data science and human judgment is required to deliver the personalized retail experience that consumers seek … Our data science capabilities give us a significant competitive advantage, and as our data set grows, our algorithms become more powerful," the prospectus stated.
"We're not worried that incumbents will adapt because this level of data collection isn't inherent to their culture," chief algorithms officer Eric Carlson told Forbes last month. "You have to be data-driven early on. Traditional retailers just don't have the org structure or value system to support the change required."