Santa's Newest Helper: A Consumer-Driven Supply Chain
Get great content like this right in your inbox.
Subscribe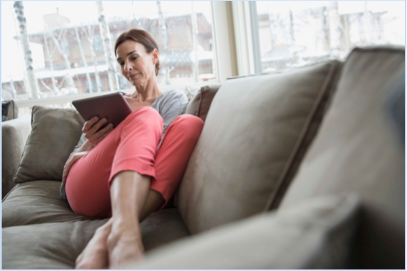 With Black Friday and Cyber Monday approaching in advance of the holiday season, retailers and consumer goods companies must get ready to meet consumer demands. 
Rather than squeezing through the crowds of like-minded shoppers along 5th Avenue in New York City on a busy Black Friday, many consumers would rather sit on the couch in their cozy homes, with a cup of coffee in hand, and shop online. As the kickoff to the season approaches, are retailers and CGs best prepared for both brick-and-mortar and online shoppers? 
Changing behavior: "Omnichannel for the holidays"
As purchase behavior continues to shift toward online environments, especially in advance of the holiday season, businesses must ensure that their supply chain is prepared to guarantee the movement of goods for both the in-store and at-home shopper.
Shopper demand will increase in the coming weeks as people "make their lists and check them twice" ahead of the holiday season. In response, business supply networks must be prepared with clear, data-driven allocation and replenishment plans.
Anticipation: Consumer demand and inventory
Similar to Santa's reindeer, robots are prepared to deliver this holiday season. Through intelligent supply chain processes, businesses can anticipate and proactively respond to consumer need. 
Intelligent technologies, such as robotics and artificial intelligence, allow businesses to automate complex processes. Machine learning-based demand planning will account for retail-specific drivers such as price, promotions, seasonality and calendar events. This technology will help to determine the correct quantities for consumers — empowering employees to spend more time investing in what really matters: elevating the shopper experience.
Moreover, retailers must learn how to connect their workforce, suppliers and consumers through Internet of Things technology to get a closer look into their inventory and supply chain performance. This will help shape merchandise plans moving forward.
From Point A to B: Home for the Holidays
Efficiently and correctly responding to orders is critical, especially during the busy holiday shopping season. A recent digital readiness survey by SAP found that retail and CGs clearly see the need for the digital transformation of their logistics processes. The Business Performance Benchmarking, based on the participation of more than 2,000 customers, found that 34% of CGs are able to optimize and consolidate orders and shipments across distribution centers, stores and direct-to-consumer channels. 
Additionally, 65% of respondents consider it important to integrate supply chain processes and systems with key carriers, freight forwarders and 3PLs. Around 70% of retailers want to have global inventory visibility for a "source anywhere, fulfill anywhere" model. 
With this, it's all about transportation! From product origin, to the warehouse, to the store, or direct to the home: transportation management and tracking across a logistics network, with various partners involved, is key.
Intelligent technologies like IoT, blockchain and logistics networks aid in the digital transformation, helping businesses operate in better, more efficient ways — or even through new business models. For instance:
IoT 

technology, which 

connects sensor data to business data, creates huge potential for greater granularity and better control. 

IoT sensors can be applied to assets across the logistics operations, from trucks to vessels and forklifts, helping connect and manage transportation efforts. 

Blockchain 

has 

the potentia

l to change logistics processes by enabling 

trust 

throughout the chain. With 

track-and-trace 

technology, businesses can implement 

bill

-

of

-

lading scenarios

, 

which focus on document

ation

, smart documents or any kind of automation on a document base. 

Logistics Networks 

align 

different mo

des of transportation across various regions, 

impact

ing 

operations in 

end-to-end logistics process

es

. 

To transform businesses, logistics executives need to prioritize new business models and processes: 

End-to-end logistics

: Fulfill the promise of omnichannel business with seamless integration of multi-model logistics.

Cost efficiency

: Optimize freight spend, increase asset utilization and supply chain efficiency even with smaller shipment sizes.

Connected logistics networks

: Integrate with both customer and supplier supply chains to unlock superior value.

Increased transparency in the digital mirror

: Create a digital twin of fulfillment as well as procurement processes, building on asset insights and uniquely identified products. 
These best practices will reduce the pressure felt by Santa's hardworking elves and ultimately saves rides for Santa's reindeer. Take control now to be best prepared for an exciting, but challenging, retail climate: the holiday season!