Report: Tech Will Drive Future Category Management
Get great content like this right in your inbox.
Subscribe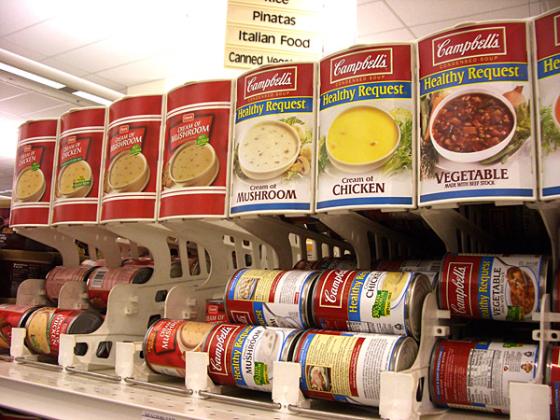 The traditional method of analyzing past sales to curate new product assortments is becoming increasingly obsolete in today's tech-driven, omnichannel environment. To remain competitive, retailers must rely on big data, sophisticated mobile tools and personalization strategies that better track and respond to consumer behavior and demand in real time, according to a new white paper from JDA Software Group. 
Titled "The Future of Category Management," the report examines top trends for the next 10 years and suggests how retailers can remain relevant and competitive to ever-discerning shoppers.
Here is a brief summary of those trends:
Big Data: The McKinsey Global Institute estimates that big data can improve retail profits by 60%. Success will be based on mining the volume, variety and velocity of consumer data streams to generate insights, which can be used to develop shopper profiles that help retailers understand the behaviors driving demand. Results can include more successful product launches, optimized assortments and merchandising, more personalized marketing, and better shopper relationships. 
Mobility: will continue to transform the shopping experience over the next 10 years. Increasingly, augmented reality will let shoppers view merchandise beyond the store or showroom. In-store mapping will facilitate self-navigation, while beacon technology will offer greater product education. Smartphones will also facilitate self-checkout, allowing shoppers to scan merchandise through the retailer's app. 
Localization/personalization: Category managers must do a better job determining how demographics affect product preference and marketing response when it comes to color preferences, cultural influences, economic factors and other nuances. Retailers can leverage social media metrics, demographic profiles, loyalty program data, geographic information and socio-economic data. They can also apply prescriptive analysis to study shopper habits, in-store pathways, basket content and product adjacencies.
Collaboration: Joint business planning (or integrated business planning) is the process by which suppliers and retailers align on corporate goals and strategies to better serve shoppers through a mutually agreed upon business plan. 
Improving compliance: Many packaged goods companies say their in-store marketing materials are often improperly installed or never placed. And even if when shelf planograms are set properly, compliance begins deteriorating when shoppers start filling their baskets. Cameras implanted in mobile devices can maximize the selling potential of every square foot by visually reporting planogram deviations. This lets retailers make rapid adjustments and supports higher sales. 
Leveraging feedback: By monitoring performance metrics and adapting to changing shopper habits, retailers will be able to continually optimize planograms. Stores will need to execute on these plans and provide more performance data. Feedback must be rapid and actionable so that more-targeted shelf merchandising can be adjusted or created to support store needs.
New skill sets: The next decade will require major changes in employee skill sets to support the changing category management process. Companies will need to find more people with experience in data science and predictive analysis. But fewer than 2,000 new category management professionals enter the market annually. Retailers should identify universities with programs that have forward-looking curricula emphasizing data and analytics.
Emerging technologies: Among the new tools that can have an impact:
Neural networks 

can extract meaningful insights from large quantities of information and recognize patterns related to visual object recognition, speech and shopper profiles. This concept could eventually be used in creating planograms. 

Virtual reality 

can present environments like new store layouts that would be difficult, time-consuming or expensive to produce otherwise. It also lets retailers make rapid changes to create "what if" visualizations.

Radio frequency identification 

will let retailers operate in real time to better serve omnichannel shoppers. RFID tags will be available on every shelf to aid in-store picking and stocking. The combination of RFID, in-store cameras and smartphone tracking will provide details about how consumer traffic patterns differ by profile.