Profile: Vanessa Carlson Bueno, LALA U.S
Get great content like this right in your inbox.
Subscribe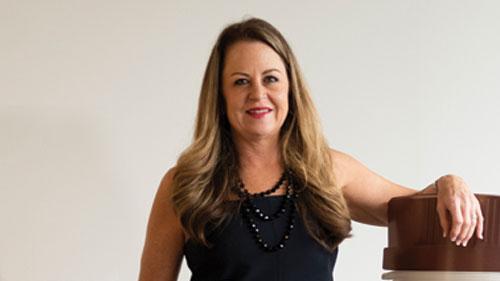 After 15 years in marketing at PepsiCo, Vanessa Carlson Bueno was seeking a career change. An opening at LALA U.S. was intriguing to her because she had the opportunity to start the shopper marketing department from scratch. She applied on LinkedIn, flew to Dallas to interview and the rest is history.
What are your current responsibilities?
BUENO: We have seen the convergence of brand and shopper marketing and have moved past those traditional roles. When we realized it was converging I was put in a position to lead both teams. Between brand and shopper I lead: digital media, brand strategy, shopper strategy, agency relationships/contracts, CPG partnerships, social media, e-commerce, analytics, IRI and annual planning.
How does your company promote digital innovation?
BUENO: We have a unique philosophy on how we think of digital because of the convergence. The digital space allows us the opportunity to see what works for the retailer, shopper and consumer and merge it together. We test, learn, and deploy various platforms. Testing new platforms on a smaller scale has minimal risk. We strive to be innovative by making small bets on new digital programs that allow us to manage risk to deliver the most effective digital strategy.
What's the future of digital marketing?
BUENO: AI to some might seem futuristic, but it's here. Machine learning will inform us on how shoppers behave and how to respond with digital activation/media. Grocery delivery and pick-up will continue to evolve how grocers go to market and there will be less focus on brick-and-mortar with more focus on the shopping experience. 
How can brands – in general – take better advantage of the opportunities in digital?
BUENO: Be open to change and willing to try new things. Constantly innovate and do not be afraid to fail. What they say is true – you learn more from your failures than your successes. I am always in search of innovative digital options that allow us to be disruptive and gain attention from the consumer driving to trial.
What digital devices and services do you use most often, and how much of an omnichannel shopper are you?
BUENO: My iPhone and laptop keep me connected – it's the nature of my job. The digital services include Netflix, Hulu, Ibotta and Birchbox. I am most definitely an omnichannel shopper and am constantly in shopping mode and very curious. I purchase groceries online via Shipt, Walmart OGP, and Amazon. I am obsessed with Facebook Marketplace because I upcycle vintage furniture and I love finding great deals.
How do you keep an ear to the ground in an ever-changing digital landscape?
BUENO: I attend most Path to Purchase Institute events – the Path to Purchase Summit, League of Leaders and its E-Commerce and Digital council meetings. In between events I also network with peers, read online articles, and my digital agency (Aletheia Marketing & Media) helps keep me informed.
RECENT ACHIEVEMENT
BUENO: We have a digital media optimization strategy that includes three key pillars. Due to our approach with brand and shopper, we see how it all works in tandem. Our teams work closely together to ensure that we are optimizing our digital media spend by not working in silos, which ensures cost efficiencies. Brand invests in media and the "calls to action" are driven by shopper activity at our priority retailers. We utilize some retailer platforms and dial it up with brand.