10/16/2017
The 'Phygital' Shopping Experience: Engaging Hyper-Connected Consumers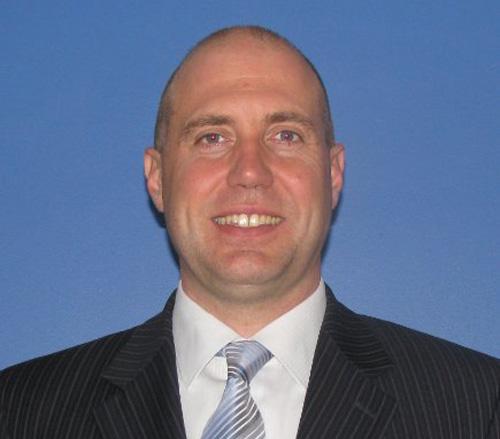 This week, Michael's guest thought-leader is Gérald Poncet, an industry principal for Oracle's Consumer Markets Industry Solutions Group.
Michael Forez: Today's retailers now stand at the intersection of the physical and the digital — aka, the "Phygital." How are they stepping up to the challenge?
Gérald Poncet: Everyone gets it, and the bold are moving with increasing speed and agility to be part of the future that's unfolding. That said, a global survey of retail executives and consumers released by Capgemini earlier this year suggests there's a disconnect in expectations.
From a technology standpoint, top challenges include a difficulty in integrating legacy systems with in-store digital initiatives, as well as a lack of real-time inventory data across store outlets. Also, more than 40% of retail executives are still implementing foundational capabilities such as in-store Wi-Fi and visualization for mobile commerce. And, according to Forrester, while "personalizing the customer experience" is a top priority, many executives indicate they're still struggling with the right mix of technology and corresponding business processes to bring this about.
MF: So, what specific solutions for the "Store of the Future" do you envision?
GP: Emerging technologies are already taking breakthrough retailers beyond "survive" to "thrive" by getting in tune with, and aggressively enabling, what I call today's "hyper-connected consumer."
For example, leveraging IoT and beacons, retailers can drive store traffic and engagement by delivering location-based personalized offers to shoppers while they're in-store. Also, mobile devices are now enabling store associates with outreach capabilities to drive shopper conversion and increased basket size while improving customer service and boosting brand loyalty.
We can add AI and chatbots, 3D printing, RFID, near-field communication, Interactive digital displays, mobile payment applications, body scanners and magic mirrors. All of these have the potential to bridge the gap between the online and offline worlds, accelerating the promise of a Phygital experience that recognizes and delights consumers wherever they are, however they wish to shop.
MF: Speaking of today's "Connected Consumers," and going beyond all the tech hype, how can retailers and consumer goods manufacturers do a better job serving need states vs. simply selling more products with clever marketing and deeper discounts?
GP: Consumers now have unprecedented and dynamic access to a broad range of information on product attributes, including, for example, ingredients and their values, pricing and promotion and —where social consciousness aligns —environmental sustainability, fair wage practices, trade and sourcing. The key is in seeing the great leverage that comes with providing all this information as added value, since a well-informed, discerning shopper should — both in theory and practice — be your most sought-after, loyal customer.
That said, while convenience, quality, value and transparency will continue to play significant roles for attraction and retention, the ability to serve consumers more capably with highly specific, real-time offers, using enhanced data modeling and advanced analytics, will be critical. Watch, also, for an increase in "outside-in" thinking, which is upending longstanding business models and delivering on, among other things, the promise of frictionless commerce with service differentiation as product in itself.
MF: On differentiation through disruption, we continue to hear warnings of a "retail apocalypse" in the making. Notwithstanding an obvious shakeout, do you see this as inevitable or a bit overblown? Is the store really dead?
GP: It would seem that not a single day passes without news of fresh closings as demand shifts to online channels. I still believe in the future of physical stores, as they can offer unique, personal, social and interactive experiences that cannot be so precisely replicated in the digital world. The growth of online shopping notwithstanding, brick-and-mortar stores will therefore play an important role, as even dot-com players are recognizing: see Amazon Go, Warby Parker and Stitch Fix.
Technology, however, is rapidly transforming the way we shop, with yesterday's linear path-to-purchase needing to adapt. Many retailers — the most daring, in any event — see this and are embarking on total reinvention initiatives, placing a greater emphasis on service, speed and convenience.
A great example would be Nordstrom's recent announcement of a new store concept — a fraction of its normal size — that does not sell as a well-stocked department store normally does, but offers concierge services and next-day delivery. Similarly, Best Buy's Geek Squad will now come to your home for a free, comprehensive requirements consultation instead of you coming to them. How's that for service!
Brick-and-mortar retailers also know that their store network represents a leverage-able asset over pure-plays. In order to re-energize store operations, however, they'll need to more seamlessly integrate the digital world into the physical experience for improved efficiency, customer service and overall satisfaction. See Sephora, which has done a brilliant job of this.
MF: Last question: any Store of the Future will need to recognize that supporting "the mile after the last mile" must inextricably be linked with enhanced mechanisms for sense-and-respond. How do you see this playing out across the globe?
GP: Both Amazon and Alibaba have made significant investments to their supply chain capabilities. In France, leading retailers such as Carrefour, Decathlon, Casino and Darty/Fnac are investing heavily in implementing omnichannel approaches, having understood that their best customers tend to shop across the web, via their mobile or on their desktop, as well as in physical stores. Also, click & collect, a norm for some time in France and the UK, is now crossing over into other markets where adaptation and continued experimentation will lead to process improvements and increased consumer adoption.
Last-mile logistics will not only make possible serving consumers in hours vs. days, but through new and quickly evolving sense and respond models, retailers will be in a better position to calibrate demand and supply, with efficiencies and savings passed along to shoppers.
MF: A brave new Phygital world indeed, Gérald.
Hail the Hyper-Connected Consumer!
Gérald Poncet is a principal for Oracle's Consumer Markets Industry Solutions Group. In his current role, he focuses on the development and marketing of technology solutions that map to critical business issues and clear outcomes. Poncet has 20 years of experience and a proven track record of success in retail, consumer goods and IT, and holds a Masters degree from a leading French business school. He has honed his skills working with a wide range of customers in France and abroad.