P&G Deepens SmartLabel Product Pool
Get great content like this right in your inbox.
Subscribe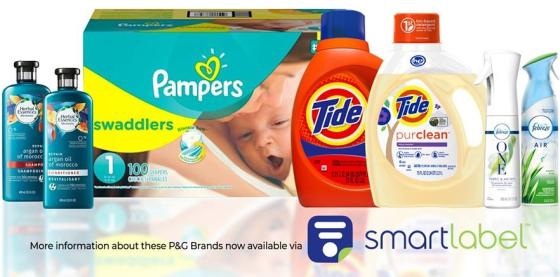 More than 3,500 Procter & Gamble products are now present within the SmartLabel database, the companies announced recently. 
SmartLabel is a digital platform that lets consumers access detailed product information such as ingredients, usage instructions, certifications and endorsements. P&G now has more items, across more categories, than any other consumer packaged goods company on the platform.
Over the past decade, P&G has taken steps to disclose more information about what goes into and what is excluded from its formulated products. With SmartLabel, the company is able to help people make informed choices by providing ingredient information in a way that is clear, reliable and accessible.
"Using SmartLabel to share our products' ingredients reinforces P&G's commitment to transparency, and is one way we are holding ourselves accountable to the transparency goals we outlined," said Kathy Fish, P&G's chief technology officer. "We know people care about what goes into the products they use every day, and we want consumers to be informed and confident in their choice to place P&G products in their baskets."
Consumers can find top P&G brands, including Febreze, Herbal Essences, Olay, Pampers and Tide through the SmartLabel website and on the SmartLabel app. Additionally, P&G is the first company to offer details on the components in its feminine care products, Always and Tampax, via SmartLabel.