Path to Purchase Summit Attendees to Get 'Smarter Every Day'
Get great content like this right in your inbox.
Subscribe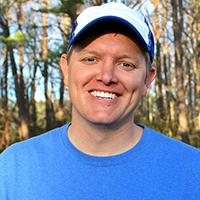 In today's rapidly changing, digitally disrupted world, thinking differently is the key to unlocking growth and success. To help teach us how to look at the world differently, how to let go of bias and how to train our brains to change rigid ways of thinking, Smarter Every Day founder Destin Sandlin will take Path to Purchase Summit attendees on a fast-paced, whirlwind voyage of discovery.
Sandlin, who will deliver the Summit's opening keynote address on May 16, is an Alabama-based aerospace engineer whose popular "Smarter Every Day" YouTube videos help people look at the world differently. His YouTube channel launched in 2007 and now has more than 6.3 million subscribers.
In his videos – where his trademark passion for and commitment to science is on display – he explores topics ranging from the physics of how helicopters fly, "how Houdini really died," and why cats always land on their feet.
For more information about his presentation and P2PSummit (May 15-17 in Fort Lauderdale, Florida), visit the event's website.