08/15/2018
L&R Distributors Enhances Digital Commerce Distribution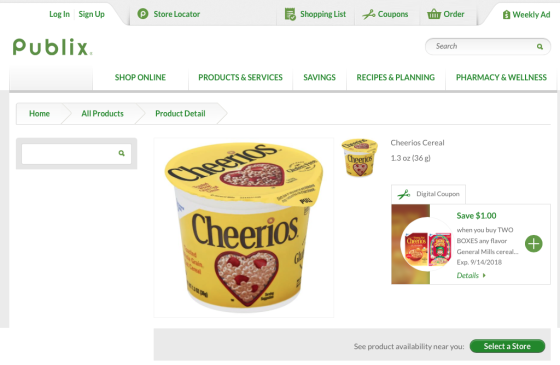 L&R Distributors has partnered with ItemMaster to drive digital commerce innovation programs and help grow digital sales.
A national distributor of roughly 40,000 cosmetics, health & beauty care and general merchandise products, L&R will leverage ItemMaster to build and manage its consumer-facing content and product attributes, as well as to syndicate the content to its key retail customers.
The Brooklyn, New York-based company serves more than 17,000 points of distribution within the supermarket, drug, independent, and mass classes trade across the U.S., specializing in the distribution and display of slow-turning, SKU-intensive products that retailers can sell directly to consumers in stores or online. Retail clients includes Albertsons, Publix and Wegmans.
After trying a straight-to-manufacturer product information management strategy that encountered many challenges, L&R selected ItemMaster as its content partner. ItemMaster will help achieve third-party fulfillment by leveraging its product catalog, product intelligence cloud, comprehensive and rapid content acquisition processes, and strong relationship with brands and retailers.
Long-tail categories are difficult to manage and merchandise on store shelves. Now, L&R will include digital commerce innovations, such as endless aisle with voice search, to engage online shoppers. The digital direct-to-consumer offering will help L&R's retail and CG partners compete in long-tail categories against online giants, giving shoppers access to more diverse categories and items through an endless aisle.
"In today's digital landscape, the ability to present and position merchandise online is as important as any other factor in supporting the business of our customers," said Marc Bodner, L&R's chief executive officer. "With ItemMaster, we can create, manage and deliver superior consumer-facing product content to our retail partners in a pain-free way that will help them maximize their investments in digital commerce and achieve their goals."
Key factors in L&R's decision to partner with ItemMaster, included content management flexibility, speed to market capabilities and data quality excellence.