L'Oreal's Latest Tool Detects pH Levels
Get great content like this right in your inbox.
Subscribe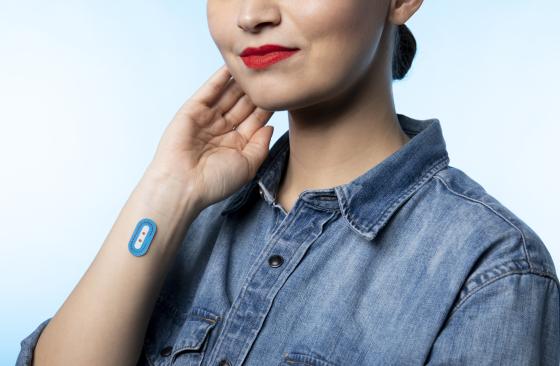 L'Oreal USA's La Roche-Posay has unveiled My Skin Track pH, a wearable sensor prototype that uses microfluidic technology to measure skin pH levels and ultimately help consumers better understand and care for their skin.
The skincare brand teamed up with solutions developer Epicore Biosystems to create the new tool, which was introduced this week at the 2019 Consumer Electronics Show in Las Vegas. The annual event has become the go-to showcase for technology-fueled production and service introductions.
To use, wearers place the sensor on the inner arm for five to 15 minutes or until two indicator dots change colors. They then upload images of the dots to a companion mobile app, which uses an algorithm to calculate the wearer's pH measurement, local sweat loss and rate of perspiration, as well as provide customized La Roche-Posay product recommendations based on the individual results.
"Our goal is to use this advanced technology to empower consumers with meaningful information about their skin, so that they can find the products that are right for their individual needs," said Guive Balooch, global vice president of the L'Oreal Technology Incubator, a division dedicated to developing innovative technologies and services for all L'Oreal brands. "We know that health is the future of beauty and we are committed to leveraging technology to bring powerful insights and solutions to our consumers."
The idea behind the measurement is that "pH is a leading indicator of skin health," explained Professor Thomas Luger, head of the dermatology department at the University of Munster in Germany, pointing to a link between an imbalance in pH levels and widespread skin conditions such as such as eczema and atopic dermatitis.
Until now, accurately analyzing pH levels required large amounts of sweat and a clinical setting with sophisticated electronics. "This tool has the potential to inspire consumers to adopt healthier skincare habits and empower medical professionals with an entirely new way to recommend skincare regimens," Luger added.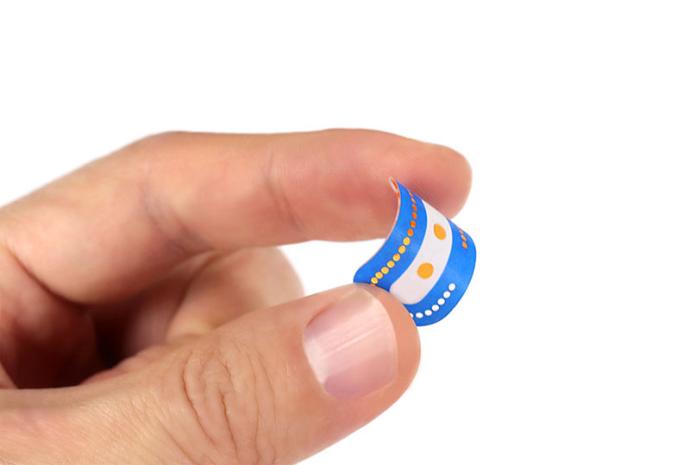 The My Skin Track pH sensor is small, flexible and, according to L'Oreal, the first wearable used to measure personal skin pH levels and design customized product regimens. The devices continues L'Oreal's efforts to introduce new technologies to support skin health: The company launched another wearable tracking device in November 2018 that identifies personal UV. Dubbed My Skin Track UV by La Roche-Posay, it is available exclusively through select U.S. Apple stores and apple.com.
The My Skin Track pH is expected to debut at select dermatologist offices later this year, though it is L'Oreal's goal to eventually offer direct-to-consumer shipping. No prices have been disclosed.
The Consumer Technology Association named My Skin Track pH a "Best of Innovation" winner in the Wearable Technology Products category at the event.