06/04/2018
L'Oréal Expands Portfolio Through Trio of Deals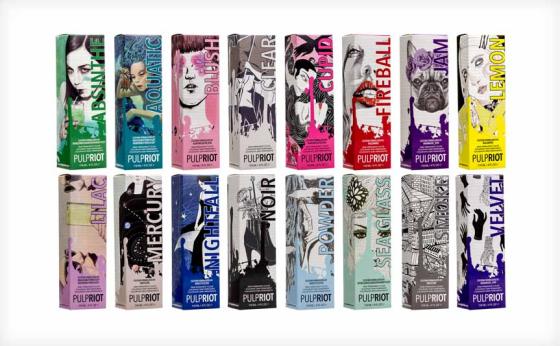 In the span of one month, L'Oréal has expanded its portfolio three times through a licensing agreement with Valentino and the acquisition of two companies.
The licensing deal with Italian fashion label Valentino will begin in 2019. (Spain-based Puig previously held the rights.) L'Oreal will produce both fragrances and cosmetics under the Valentino brand. The French beauty maker's luxury products division already makes fragrances and cosmetics through licensing deals with Armani and Yves Saint Laurent, as well as under its own labels.
The move was seen as an effort to continue competing with Coty, Inc., which became the world's leading perfume marketer by acquiring Procter & Gamble's beauty division in 2015. Coty holds licenses for brands including Gucci, Hugo Boss or Dolce & Gabbana.
"We are thrilled to have been granted the license of Maison Valentino," said Nicolas Hieronimus, L'Oréal's deputy chief executive officer. "With its unique combination of prestige and modernity, Valentino definitely will appeal to Millennial consumers around the globe and ideally complements our brand portfolio." 
Maison Valentino has been operating in haute couture since 1960. Its three most popular fragrances are Valentino Donna, Valentino Uomo and Valentina. 
"We are very excited to start this new venture together with L'Oréal to further develop our beauty business," said Valentino chief executive officer Stefano Sassi. "We believe Valentino has great potential within the category ... with L'Oréal's unparalleled expertise in the sector, we will be able to realize that potential."
Acquisition No. 1: Pulp Riot Hair Color
Pulp Riot Hair Color was founded by David and Alexis Thurston, the minds behind Butterfly Circus and Butterfly Loft. The brand's mission is to "empower stylists to think of themselves as artists while providing them with superior paint to create their masterpieces," says David Thurston. Luxury Brand Partners has been the company's lead investor.
"We met David and Alexis many years ago when they were embarking on their Butterfly Circus education series," says Tevya Finger, chief executive officer of Luxury Brand Partners. "When it came time to launch Pulp Riot it was a natural fit between the cultures of our companies."
Pulp Riot Hair Color will continue to be run by the Thurstons. "L'Oréal is an outstanding company with an incredible track record and the brand has found the perfect home," said Finger.
Acquisition No. 2: Nanda Co.
Founded in 2004 in Seoul, South Korea, Nanda Co. Ltd. is a Korean lifestyle makeup and fashion company. Although it began as a fashion business, Stylenanda, the company's growth has been spearheaded by its 3CE makeup brand, which now represents more than 70% of the business.
"We strongly believe that this transaction will be a landmark breakthrough for Nanda," said chief executive officer and founder So Hee Kim. "Grounded on L'Oréal's solid support and global platform, we envision to expand Stylenanda's footprint internationally." 
"We are thrilled to welcome this cool Korean brand in the L'Oréal family," said Alexis Perakis-Valad, president of L'Oréal's consumer products division.