LEGO Boosts Bricks with Coding App
LEGO Systems has introduced a new building and coding set that helps children bring their creations to life by adding movement, sound and personality. The products are now available at major retailers and online in the U.S.
The new LEGO Boost set combines the play opportunities of traditional LEGOs with a variety of movement and sound capabilities made possible through an easy-to-use, app-based coding environment. First unveiled at the Consumer Electronics Show last January, Boost is available at most major LEGO retailers for the suggested retail price of $159.99.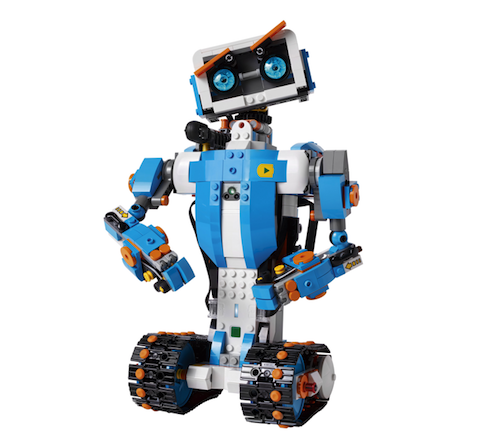 "For generations, children have been imagining a world where their LEGO creations come to life. Now, through simple coding language ... they can add movement and personality to their entire LEGO collection," said Simon Kent, design lead for LEGO Group. "Any brick, any set, any idea can and will come alive when children pair LEGO Boost with their endless imaginations."
Designed for children ages seven and older, Boost introduces children to coding through a free  app that contains the guidance, building instructions and simple coding commands to bring five diverse LEGO creations to life. Much like building with LEGO bricks, children build behaviors and actions by linking digital coding blocks in an easy-to-understand horizontal layout within the app. Children can also record voice effects for their creations, adding personalization. The app includes more than 60 different activities.
Once children become familiar with building and coding the Boost hero models, they can add movement to any LEGO creation through the app's "creative canvas" feature, which includes basic building instructions for two simple base models that children can use to customize other creations.