11/12/2016
Honest Tea Goes Beyond the Brand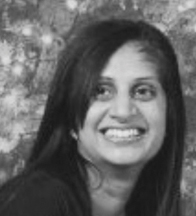 Honest Tea's #RefreshinglyHonest social sweepstakes (www.honesttea.com), powered by HelloWorld (www.helloworld.com), was the first campaign of its kind for the brand, but it definitely won't be the last. Between June 10th and August 19th, consumers and Honest Tea Ambassadors (like former Bachelorette Trista Sutter and mommy bloggers Jessica Shyba and Joy Cho) engaged via Instagram, Twitter and Facebook, using the #RefreshinglyHonest hashtag to share authentic moments, stories and truths about their perfectly imperfect selves. Consumers were rewarded for their honesty with the chance to win an all-expense paid trip to Hawaii, one of the nation's most honest cities (who knew!) as determined by brand's The National Honesty Index. In just a few weeks, results from their very first social promotion nearly tripled the brand's expectations of participation. The campaign saw a 15.6 percent increase in social following across Twitter, Facebook and Instagram. In this exclusive interview, Ami Mathur, general manager, Brand Marketing at Coca-Cola, explains the overall strategy around the first Honest Tea social sweeps, and how it fits into the larger, integrated campaign and brand narrative.

Why did Honest Tea pursue bloggers as an integral part of its first social sweepstakes?

Mathur: Bloggers and social influencers can add significant value to a campaign when it comes to connecting with consumers. In our case, the Honest Tea Ambassadors rallied around the anthem of honesty, sharing authentic, personal moments and truths from their everyday lives. In doing so, these mommy and lifestyle bloggers who tapped into our campaign not only appealed to a larger, relevant audience, but also excited our fans and increased overall engagement in the #RefreshinglyHonest sweepstakes. Because the brand and campaign is all about authenticity and honesty, we give our influencers the freedom to talk about what #RefreshinglyHonest means to them without providing any "key messages." Our goal was to create a platform for honesty and that is exactly what we did with these influencers.
 
What metrics did you use to determine the success of the social sweepstakes?

Mathur: We saw more than seven million impressions come from influencers alone — and overall, the campaign garnered more than 80 million impressions throughout the summer. The conversation was all over social media, which was exactly what we hoped for, as our hashtag usage and social growth was significant (about 15 percent growth on our social channel's following).
 
What was the most popular post?

Mathur: We had some fun, shareable content that we pushed out, including Honesty Cards (or memes) with #RefreshinglyHonest sentiments. The most popular card was about Dad Jokes. We also saw that some of our influencers' content (like Trista Sutter and Lauren Bushnell) — in which they unveiled the truth about their lives — was extremely popular.
 
Can you provide tips on managing user generated content – what works best to engage new followers?

Mathur: Providing a campaign-specific hashtag and topic to rally around was a successful strategy. The use of the #RefreshinglyHonest hashtag was a focal point of the sweeps. Honest Tea was able to create a wealth of organic branded content, which was magnified by additional posts from participants. Ultimately, this paved the way for continued conversation and gave ways to connect people to our brand.
 
A trip to Hawaii seems to be much better than the usual prize for online contests – why such a high value incentive and how do you think it impacted results?

Mathur: According to the Honest Tea National Honesty Index, Honolulu, Hawaii is the most honest city in the world. To keep with the campaign's overall theme of honesty, we thought it would be fun and exciting to extend this aspect into the #RefreshinglyHonest sweeps. We take honesty seriously, and we wanted to treat entrants with a prize we felt adequately rewarded their commitment to honesty.
 
How will consumer data gathered from this campaign be used for future brand analysis and insights?

Mathur: The campaign required cross-functional support across the traditional brand team, media buying teams, PR teams and field marketing teams. This year, all hands were on deck as this was the first-ever integrated marketing campaign for Honest Tea. We learned so much about our consumers from their expressions of #RefreshinglyHonest and will continue to leverage these learnings in the future.