Hershey Snags Some Pirate's Booty from B&G
Get great content like this right in your inbox.
Subscribe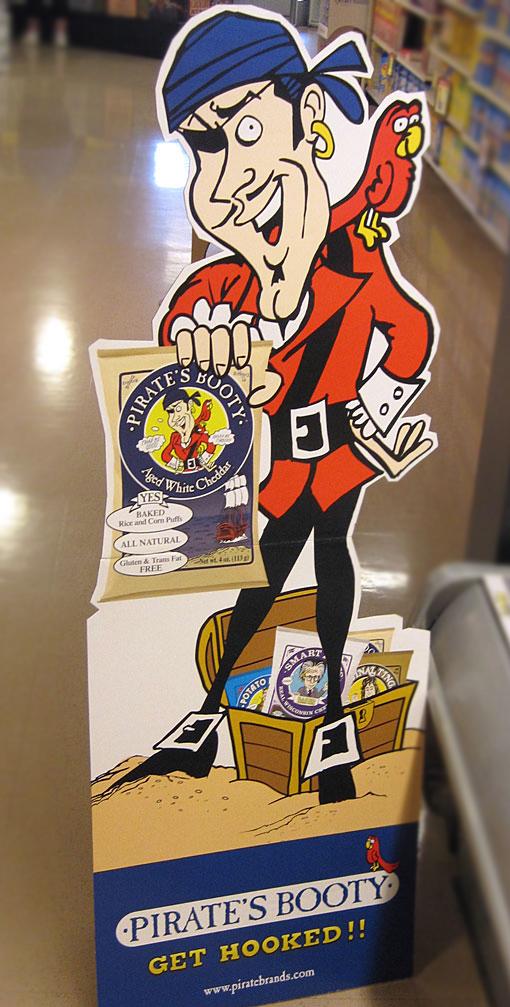 Hershey Co. has acquired the Pirate Brands snack business from B&G Foods for approximately $420 million in cash.
The deal includes the Pirate's Booty, Smart Puffs and Original Tings brands. B&G purchased Pirate Brands in 2013 for approximately $195 million and has significantly grown the business. The sale is expected to close in the fourth quarter.
"Pirate Brands has performed very well and we believe it will continue to thrive under the [new] ownership," said Robert Cantwell, B&G's chief executive officer. "The transaction is a great example of our ability to create meaningful shareholder value through accretive M&A by investing in on-trend brands. Thanks to our dedicated employees, we have more than doubled the value of the business in five short years."
B&G plans to use net proceeds from the sale to repay debt and make possible future acquisitions. "By selling Pirate Brands at a very attractive multiple and using the net proceeds to reduce long-term debt, we will significantly reduce our leverage, which positions us very well for future acquisitions," added Cantwell.
According to Yahoo Finance, Zacks Equity Research said the deal helps Hershey fortify its snack business as part of its plan to diversify beyond chocolate. Pirate Brands will become part of Amplify Snack Brands, which Hershey acquired last January for $1.6 billion.
Zacks noted that, under B&G's ownership, Pirate Brands benefited from enhanced distribution and well-timed promotions.
Hershey Co. ranked 68th on CGT's list of the "Top 100 Consumer Goods Companies" for 2017 with $7.4 billion in revenue.