Event Preview: Andy Walter on the Keys to E-Commerce Success
Get great content like this right in your inbox.
Subscribe
More and more, today's shoppers are browsing, searching, finding, making purchase decisions and buying products online. This makes effectively reaching the "always on" shopper both a challenge and an opportunity for brand marketers, retailers and their partners. That's why it's essential to better understand how to create a seamless shopper experience in response to the expanding omnichannel marketplace.
Andy Walter is one of 15 executives who will speak at the upcoming E-Commerce Symposium on Tuesday, Sept. 26 in Chicago during the Path to Purchase Expo (P2PX), a conference and trade show serving professionals who execute marketing and sales strategy along the path to purchase.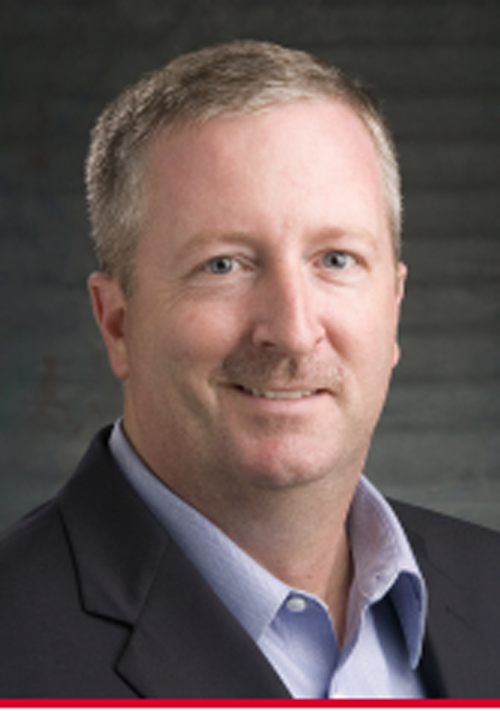 We were fortunate to sit down with Andy Walter, a 25-year consumer packaged goods veteran, to get his perspective on the industry overall and the critical role that e-commerce capabilities will increasingly play.
Andy, can you give us a little preview of your P2PX E-Commerce Symposium presentation, "What Can You Do with Structured Data at Scale"? What are some of the key considerations for "e-commerce readiness"?
A key challenge for traditional brands is bringing their massive content assets to truly play to win in e-commerce. We'll explore how to drive this quickly — disruption is now a reality, regardless of size — and deliver key e-commerce readiness — like real-time content, scalable images, e-commerce-specific descriptions, searchable, enhanced content) that will also fuel marketing and sales across omnichannel.
Speaking of omnichannel, your presentation will examine the value of building information management systems that have omnichannel capabilities. Why is this so important for consumer product manufacturers?
Today's consumer/shopper is moving seamlessly between physical stores and digital worlds. Manufacturers need to be where and how consumers want to interact with their brands! So the platform needs to not only help brands win in e-commerce, but also should feed merchandising, planning, and other key processes to win in omnichannel.
The symposium will also feature a roundtable discussion called "Educating the Organization on E-commerce." What methods have you seen companies use to successfully build cross-functional e-commerce capabilities?
The successful companies, and I mean brand owners and retailers alike, are focusing on a hybrid capability model, leveraging the best capabilities from the outside vs. just building them alone. There is no time for the "legacy modernization" or internally focused approaches of the past. Winners are focusing on the outside — and the consumer —first!
What are the critical considerations for consumer product manufacturers as they build their e-commerce capabilities?
Like any digitization effort, critical considerations boil down to speed to execute, speed to value, and speed to platform transformation. (Did I mention that brands need to start moving fast?) The hybrid capability/platform approach is key; the days of 18-24-month capability- building projects are over!
What are the common challenges or pitfalls that you've seen companies face as they try to address the needs of the omnichannel shopper?
The biggest challenges companies face fall into three areas:
1. Siloed organization models separating e-commerce from traditional brand teams: Everything is digital now! Bring it together.
2. Building it custom from within. That's too slow, and needs are constantly changing. Leverage external leaders!
3. Leadership is often sitting on a very successful traditional business, and therefore they play not to lose in omnichannel. These companies quickly get disrupted!
What are the key KPIs e-commerce professionals should track to best assess their performance?
E-commerce is now core to their business. Beyond sales, profitability, and share, they should focus on brand visibility, content usage (what's closing sales or not) and consumer experience (sentiment, NPS, etc.). Whether going through e-tailers, direct-to-consumer, or other models, these metrics are critical!
What do you think e-commerce will look like in 5 years? What do you think the overall CPG marketplace will look like?
Wow, good question. Consumers will seamlessly navigate physical and all digital streams (web, mobile, voice activation, etc.). I expect that 60% to 70% of all volume will flow through some digital aspect to the engagement. Transparently, brands that don't get this right now will play a smaller and smaller role in the future!
To learn more about and register for the event, visit https://p2pi.org/ecommsymposium