02/21/2017
Embracing Digital Transformation
One of the critical stepsa company should take in 2017 is to embrace digital transformation. But many companies struggle to define which initiatives qualify as being "digital," and what steps leadership should take to ensure they're effectively navigating these unknown waters.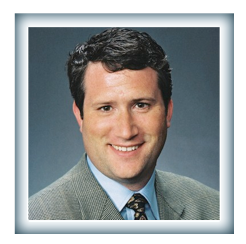 CGT spoke with Mark Osborn, vice president, Digital Strategy & Business Planning, SAP Consumer Products Industry Business Solutions, who explained how consumer products (CP) companies can take advantage of digital initiatives to drive their businesses forward.
What is the reasoning at companies that have yet to embrace digital transformation?
OSBORN:There seems to be a prevailing sense among CP companies that embracing digital transformation requires significant investments and disruptive, large-scale technology projects. However, this isn't the case. Embracing digital can begin with simple shifts in strategy that eventually scale into larger initiatives. Look at companies that use an existing channel in a new way, like Frito-Lay, which transformed its Twitter account into a product development channel through the "Do Us a Flavor" campaign. The company solicited flavor recommendations from consumers, thereby increasing sales by 12% while dramatically decreasing product development and launch cycle costs.
Often, CP companies look at digitally run businesses and think they don't have the resources, skill set or time to drive meaningful change within their organizations. Rather than putting digital transformation on hold, CP companies, no matter the size, should feel empowered with the resources available to make smaller, but impactful, digital shifts to their strategy.
Are there different categories of digital transformation?
OSBORN: Yes, recently I described four categories of digital transformation that companies can consider as they embark on their digital journey, all based on varying types of strategic external intent. The first is "Differentiate." When a company chooses to differentiate, it is working to find new and innovative ways to set the company apart; often, this can be achieved with a smaller-scale initiative. The Frito-Lay campaign is a great example — it was simply an add-on to practices already in place and helped accelerate product development efforts.
The next is "Disturb," which means to redefine a business process and create a new way to compete. Often this means the company is bypassing traditional channels to engage with customers directly. Dollar Shave Club did this while tackling a well-established category. By approaching the market with a new value proposition, the company was able to shake up the established order, bypassing traditional advertising, promotion and merchandising in the process.
Third is "Displacement," when a company uses digital to redefine itself and the category in which it competes. Nest did this when it expanded beyond its traditional positioning as a thermostat, paving the way for an entirely new category of "smart home" devices. The fourth degree of digital transformation is "Disrupt." iTunes and Netflix are two companies that disrupted their industries by creating new business models that fundamentally undermined established industry norms.
How should companies begin to approach digital transformation?
OSBORN: CP companies have options to consider when it comes to digital transformation — from smaller, tactical investments to larger, strategic investments. Rather than wrestling with the prospect of a complete overhaul, CP companies have an opportunity to approach digital transformation by using these categories to help define what they hope to achieve.
By asking "What do we want to achieve" rather than "What do we need to do," companies will be in a better position to understand what is realistic, how and where they can begin to scale their transformation efforts, and then apply the right technology to assist, accordingly.