Editor's Note: IT in the Spotlight
Get great content like this right in your inbox.
Subscribe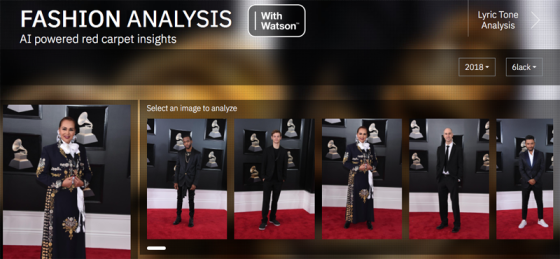 The full digital edition of CGT's February 2018 is also available here. The table of contents can be found below.
***
I didn't realize how pervasive "artificial intelligence" had become in our culture until I heard Entertainment Tonight host Kevin Frazier gushing about how IBM Watson — "AI, people" — would be analyzing photos and videos to identify the hottest red carpet fashion trends before the Grammy Awards ceremony on CBS last month. (IBM sponsored the event.)
I already knew that AI was the most fashionable trend in IT, of course. Three days at the National Retail Federation's Big Show a few weeks earlier had made that quite clear: Many (if not most) of the new technologies being showcased at the event were touted as having some level of AI or machine learning as a catalyst. Nonetheless, I was surprised to see Watson show up for the Grammys. Competing against professors and librarians on Jeopardy? Sure. But analyzing Lady Gaga's attire on the red carpet? Information technology has gone far more mainstream than I imagined.
It has certainly gone mainstream in the consumer goods industry, where "IT support" is now a term from a bygone era when businesses operated with assistance from "back-office" technology systems. Today, IT drives every facet of business and is an intrinsic factor in future success.
This ongoing evolution underscores the results of our 18th annual Readers' Choice Survey. I joined CGT in late 2016, just as last year's survey was being put to bed. So this was my first full Readers' Choice experience. And I'm impressed — not to mention grateful — that so many consumer goods executives were again willing to devote their time to participate. I think it illustrates the importance they place on finding the best solution providers and the right tools for helping them improve performance. We cannot thank them enough.
I especially appreciate the candor that was expressed in so many of the comments we received. I expected to see a lot of praise. The survey is, after all, designed to recognize the most valued solution providers in the market. You'll find many of these positive comments sprinkled throughout our coverage.
But many respondents also weren't shy about providing criticism, describing platforms as "outdated," "lacking," "not intuitive" and even just plain "bad" in a couple of cases. While you won't find any of those comments in our coverage, they're presence does factor into the category results — since they came with correspondingly low satisfaction ratings for those vendors.
I also was impressed by the amount of change that is quietly taking place within the vendor-client universe. That's something a reader might not notice on first glance, because a handful of key vendors still dominate the results and a lot of companies have become near-permanent members of the lists. But closer inspection should turn up more than a few new names, a few less-prominent providers, and maybe even a few glaring absences.
There also were numerous "Other" solution providers who weren't among the ranks of companies included in the survey but were acknowledged by their customers as write-ins. They may not have made the final lists, but they'll definitely become part of CGT's ongoing editorial coverage.
While we're on the subject, here are two "vendor trends" to consider: Amazon is now a key technology vendor (see Digital Commerce), and marketing agencies are being viewed as solution providers as well (See Consumer Experience Management).
In addition to new vendors, it also seems pretty clear that we need to make some adjustments and additions to the functional areas we've been tracking in the survey. The consumer goods industry is changing rapidly, and companies are looking for new IT solutions to help them keep pace. CGT should be helping identify the right partners to provide these solutions.
Like AI, for instance. Hey, it's already good enough for the Grammys.
Peter Breen, Editor-in-Chief
To read the rest of the February 2018 issue, click on the article links below.
Industry Insights: Customer Wallet Share is the Omni-Cataltyst
Readers' Choice Survey Results 2018
Tech Solutions Guide: Trade Promotion Management
Exclusive Research: Moving Toward Shopper Marketing Optimization
CGTech Tips: Product Information Management
Straight Talk with Accenture's John Zealley
The full digital edition of CGT's February 2018 is also available here.