Straight Talk with Accenture's John Zealley
Get great content like this right in your inbox.
Subscribe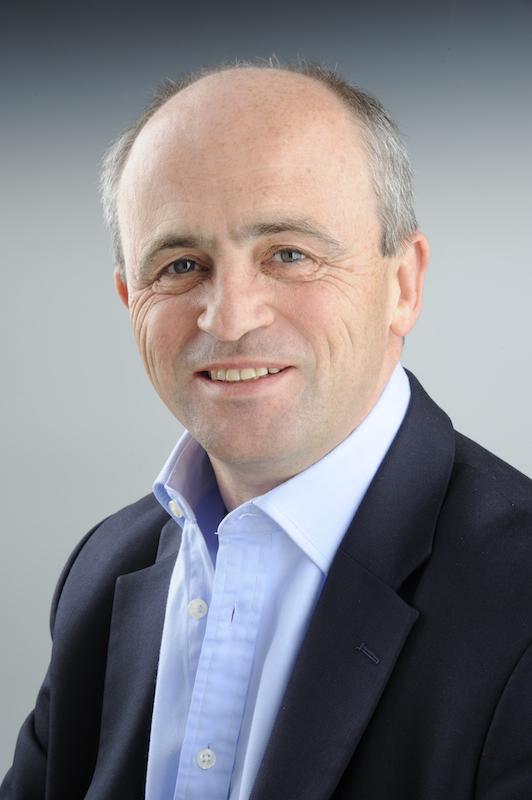 John Zealley, senior managing director for products growth & strategy at Accenture, takes a candid look at the industry in this Q&A with CGT.
Do we finally have a clear vision of the modern consumer goods market, or will the recent level of transformative change continue?
I don't believe we have a final, clear vision. There will be different end points for each CG company depending on the way that consumer expectations — combined with converging companies and changing technology — drive categories and the different players that operate within them.
We're already seeing brands adjusting to this environment. Colgate recently joined with Apple to release its first app-enabled electronic toothbrush with artificial intelligence. This collaboration could drive a range of innovation and engagement opportunities, such as toothbrush and toothpaste replacement subscriptions or even the potential to develop dental insurance that connects premiums to user behavior.
Also, we're only just beginning to see the emergence of a new set of channel relationships. Consumer companies not only continue to work with physical retailers, they're developing more peer-to-peer relationships with online platforms and increasingly developing their own proprietary routes (such as crowd funding), as seen in the alcoholic beverage industry.
What's the most critical change that traditional manufacturers must embrace to stay relevant?

No matter what stage of the journey they're on, CG companies need to have a dynamic "moving to modern" agenda, one that's based on releasing the untapped value that becoming a "living business" — more fluid, responsive and predictive to ever-changing consumer behavior — allows. The cornerstone for this is developing strong data-led strategic and market activation capabilities that let CGs "sense and respond" to the most attractive opportunities. Crucial for success will be carefully matching capabilities with market conditions.
What legacy practices and capabilities remain competitive advantages?
The main assets of traditional companies remain: scale, financial resources, massive existing consumer bases, strong retailer relationships and deep experience in product development and branding. Each represents invaluable foundations for CGs to move to the modern — but only if they're used as a launch pad for new thinking rather than a comfort zone for complacency and continuation of the status quo.
Used properly, these assets will give incumbents the opportunity to maintain category captaincy and the potential for increased relevance if they can be extended to cover multi-channel development. Similarly, supply chain expertise connected into an ecosystem of new providers (such as Uber) will clearly give them a head start if properly thought through and developed.
What emerging technologies will have the greatest industry impact?
We've seen technology eliminate historical barriers to market entry 
and increase opportunity for direct-to-consumer engagement. Further development of social media and the growth of social commerce continue to offer significant opportunity for brands to reinvent their marketplace relationships — an imperative which will be vital if we continue to see a rise in voice-activated applications.
In the value chain, the consumer's clear desire for greater traceability and transparency will lead to initiatives such as blockchain coming into their own. These technologies must be powered by enhanced data and analytics, and they'll only be optimized if people skills are augmented along with the technology.
With the emergence of new technologies comes the challenge of assimilating them into legacy systems. Cloud-based trade promotion management solutions are just one of the ways we've seen CG companies successfully combine the integration of a trade investment strategy and the execution of traditional TPM into a single system.
If Amazon ever bought Target, would the omnichannel battle be over?
With any acquisition scenario, one thing we've learned in recent years is that there will always be something else around the corner — we just need to look at the Disney-Fox merger to see that.
It seems the demand for a hybrid model combining a powerful online and physical presence is becoming the norm. This means there will likely be an acceleration of companies building eco-systems of suppliers, peers, distributors, start-ups and customers to help deliver a joined-up experience of unbelievable quality for consumers.
CG companies with brands, category positions or relationships below the "first division" are likely to come under intense pressure to deliver quality products — and in a fraction of the time. In this environment, we could see the "big and the best" getting bigger and better and these "B players" getting left behind.