Dinner with Algorithms: Competing in the Amazon Era
Get great content like this right in your inbox.
Subscribe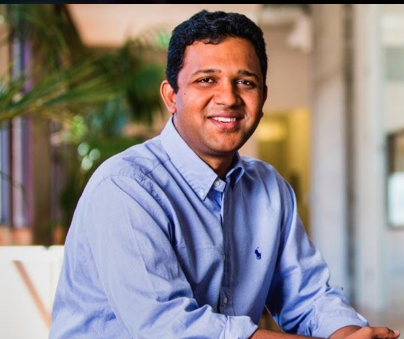 For consumer goods manufacturers, it is hard to understate the growing importance of e-commerce — especially Amazon.
In 2017, U.S. e-commerce grew by 16%, and Amazon represented over 70% of that growth. It doesn't just stop there: Consumers are increasingly using data like reviews and ratings available on e-commerce sites to make decisions on what to buy in a physical store. 
This influence of e-commerce on the brick-and-mortar business presents a huge challenge for senior leaders of consumer packaged goods companies. There is a growing need for CPGs to transition their organizations from systems and processes designed for the brick-and-mortar era to smarter, technology-driven platforms designed for e-commerce. Here are the top reasons fueling this need:
1. Measuring online marketing ROI is easier
The way brands spend their advertising and marketing dollars is changing forever. In the world of physical stores, brands could buy an endcap or coupons, TV ads or online ads, but there was no easy way for them to measure their impact or ROI. 
In the world of e-commerce, brands can test a variety of marketing and product positioning techniques and receive real-time data on what works and what doesn't to drive higher online (and offline) consumption.
2. Brands can directly influence individual shoppers
Perhaps the most important change is that brands do not always have to convince retailers to stock their products anymore. They are able to more directly influence the end-user consumer to consider and buy their products. This is a fundamental shift in focus. Given the automation of online retail platforms like Amazon, brands can also no longer depend on the human relationships they have with retail buyers to move their product. 
However, brands will be equipped with something far more powerful: individual consumer data and market trends at every decision stage, right from popular search terms, to ad clicks, to conversions through purchases, to ratings and reviews on purchased products.
3. Everything changes: logistics, marketing, sales, trade dollars
This shift is also affecting logistics and shipping. Brands no longer have to ship large pallets of goods to fulfill large purchase orders at infrequent intervals. In fact, they're now also required to ship "daily eaches," or individual products to individual consumers.
The operation and coordination across every team in a CPG company is being disrupted by this shift. Companies will have to be equipped with better tools to deal with the change.
With so many changes, you can't just bolt on systems and processes for selling on Amazon, Walmart.com and other online storefronts. A new playbook and new way of thinking is needed. Deciphering changing data, operating out of spreadsheets and relying on instinct for decision-making simply won't work. 
For example, Duracell, the top-selling battery brand in the U.S., lags behind AmazonBasics and Energizer on Amazon.com, and this is rapidly degrading its overall market share, because Duracell has not yet adopted an e-commerce-centric strategy.
Elsewhere, RXBar came out of nowhere and became the fastest-growing brand in the breakfast bar market by adopting an online-first, technology-based strategy that took advantage of the digital blueprint of e-commerce. In October 2017, RXBar was acquired by Kellogg Co. for a whopping $600 million.
Let machines take care of the algorithms
Many CPG brands are making the mistake of throwing more people at the problem by ramping up hiring or bringing in an outside agency to deal with the automated algorithms on Amazon. But the smart thing to do is let artificial intelligence and growth-automation technology do the ongoing heavy lifting of data cleansing and aggregation, data analysis, and delivery of data-driven insights and recommendations.
Most companies, however, do not have the in-house expertise to build a platform to master e-commerce. Growth automation solutions leverage the power of machine learning and AI to give brand teams and their leadership real-time intelligence on what's happening to their products on Amazon relative to competition, search results performance, campaign effectiveness, out-of-stock potential and — most importantly — what specific actions they should take to improve sales and grow market share.
About the Author
Formerly a retail merchandising, supply chain, and cloud business leader at Amazon, chief executive officer Guru Hariharan founded Boomerang Commerce to power intelligent commerce through machine learning. At Amazon, he worked in the inceptive stages of the supply chain and retail merchandising organizations. He also started one of Amazon's cloud businesses, driving it from ideation to cash-flow positive, co-invented Amazon's Selling Coach for sellers, and established the company's first self-service B2B marketing channel.