Customer Management Award 2017
Get great content like this right in your inbox.
Subscribe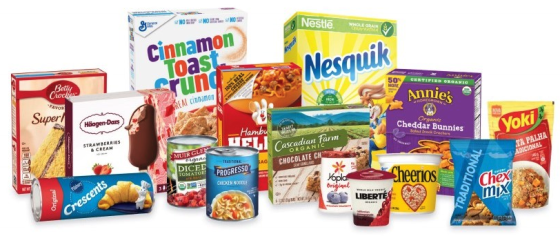 General Mills
Presented to a company that best leverages a solution to manage customer relationships, trade promotion, marketing and/or consumer insights.
"Regardless of the changing consumer landscape, one thing remains consistent: People still want great-tasting products," General Mills chief executive officer Jeff Harmening said in a July media release, noting that the company is "increasing our levels of innovation across the board." To celebrate its 150-year anniversary last year, the company showcased and shared nostalgic food memorabilia from its historical archives, but also continued to launch new product lines while looking for the "next best big thing." 
With so many iconic and/or on-trend products hitting store shelves, it's not only an imperative for General Mills to focus on consumers, but also to maintain a heavy emphasis on customer management with key retail partners. And a critical component of the latter strategy is to make better decisions around trade promotion. Ultimately, that can benefit brands, retailers and consumers. But it's easier said than done. 
"We are in an era of information," said Kya Laulainen, trade planning lead at General Mills, while speaking during a recent webinar. "And, like many of you, we are a data-heavy organization." But having all that data is "both a blessing and a curse," she said. It's a blessing to have the right information to make informed, business-driving decisions; but that can be a curse due to the additional time, expertise, people power and investments needed to translate great data into strategic insights.
Adding to those challenges at General Mills were some negative category trends and a program recommendation process that was still manual, inconsistent and laborious — making it nearly impossible to implement any systematic improvements. 
To address the issue, Laulainen and a team of internal process champions drove forward the implementation of a new pricing platform and models from Nielsen that would make flexible, account-specific analytics accessible for the "everyday users" of the sales force. The goal was to help General Mills make more profitable trade decision-making not only possible but systematic. The platform also would solve two key pain points: localizing optimization (activating guidelines to create winning strategies by account) and fostering agile decision-making (responding quickly and effectively to common fire-drill requests). 
The company was able to scale the new analytics prowess across 80% of its product portfolio. Now, even salespeople with little analytics acumen can quickly assess price changes and distribution impact, create dynamic item strategies, and understand and dissect elasticity to reach recommendations faster than before. The company now has "the right people, at the right time, with the right analytics," Laulainen said.
At one retailer, where the buyer viewed his category decline as an unavoidable trend, General Mills was able to drive 2% merchandising gains. Overall in its first three years, the system has strengthened more than 100 retailer collaborations and joint business planning sessions and driven year-over-year trade spend savings of more than 25%. 
"This is a really exciting time for grocery because there is such disruption happening," Laulainen said in the webinar. "But it means we need to be even more vigilant and even smarter with what insights we're deriving from our analytics in a quick and agile way — to react to those disruptors that we don't even know exist yet."
______________________________________________________________
2017 CUSTOMER MANAGEMENT AWARD FINALISTS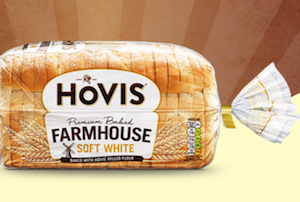 Hovis Ltd.
In 2014, Hovis became a standalone company under majority ownership of the Gores Group. It faced several challenges at the time, including an IT landscape that was generally unsuited to the high-volume, low-margin bread category.
Over the course of six months, Hovis deployed a revenue management solution to transform its commercial systems capabilities. Implemented as an enabler to commercial growth and company strategy, the deployment was the catalyst for an entire business transformation project across the company. This was delivered in two streams: data and tools, and process and people.
The transformation has created a step change in commercial capability: Hovis has dramatically reduced planning time, allowing for an increased focus on risks and opportunities and course correction that resulted in significant ROI benefits. For instance, the budgeting process — including the annual plan for top retailer Tesco — was completed in 1.5 hours rather than the six weeks previously required.
The company now has full visibility into P&L, trade investment ROI and cannibalization, thereby identifying activities that should not be repeated. And it gained significant improvement in financial control and governance, as recognized by external auditors.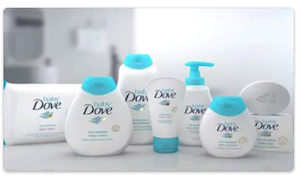 Unilever
Unilever recently embarked on multiple customer management projects that have produced positive results. The company's work with key account Walgreens earned recognition from vendor partner Retail Solutions Inc. for excellence in data analytics in the retail-supplier collaboration space. More specifically, Unilever's Walgreens team was awarded for its innovative approach to display optimization, which led to incremental merchandising opportunities, a reworked display for Dove that delivered a 13% sales improvement, $523,000 in net sales value saved, and a 50% reduction in residual inventory.
Elsewhere, Unilever moved its trade promotion and retail execution management activity to the cloud in order to create a single system for trade and marketing operations after undertaking an extensive pilot program with its top vendor. Global IT vice president Gonzalo Esposto said the move would help Unilever maintain a leading marketplace position for most of its 400 brands by enhancing trade and sales activity. The implementation aims to close the loop between planning and execution to both drive sales and improve customer loyalty.