Coca-Cola to Stock Rideshare Fleets
Get great content like this right in your inbox.
Subscribe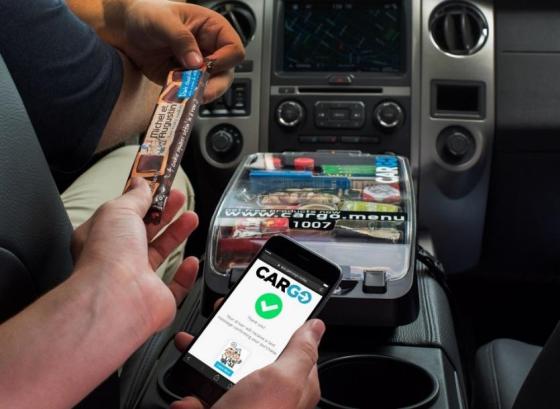 Cargo, an in-car commerce platform for the ride share industry, has partnered with beverage giant Coca-Cola Co. to provide complimentary Smartwater and other beverages to passengers in vehicles operating for services like Uber and Lyft.
Coke beverages will be featured alongside products from other companies in Cargo's in-vehicle display boxes. While in transit, passengers can order their complimentary smartwater via Cargo's digital menu with their smartphones. They enter the driver's code, select the desired product and hit the checkout button.
"Cargo offers an innovative solution to helping Coca-Cola deliver refreshment to consumers in their moment of need in a space that was previously hard to reach at scale," said John Carroll, vice president/general manager of e-commerce for Coca-Cola. "We're looking forward to seeing the impact we have on passengers when they find our product within arm's reach."
For Coca-Cola and other consumer packaged goods vendors, distributing samples or other freebies through Cargo potentially generates millions of impressions, improving brand awareness. For both free and paid merchandise, Cargo supplies companies with time and location-based transactional data that can be used to generate behavioral insights.
Other CPGs supplying product to Cargo include Mars Wrigley, Kellogg Co., Mondelez International, Red Bull, Forto Strong Coffee and Forbes, Inc. Cargo also offers phone chargers and hangover remedies. If the product is for sale, passengers pay with their preferred mobile wallet or credit card.
"Our goal is to provide a premium mix of products that are unique and engaging for everyone, whether they're headed to the airport, [the] office or out for the night," said Sabina Rahaman, Cargo's head of brand partnerships and merchandising. "We're excited to continue building strong partnerships with brands across the beauty, snacking, beverage and electronics categories to bring the in-car experience to the next level."
Cargo noted that Uber and Lyft are particularly popular among Millennials and Generation Z.
Merchandise is free to drivers. According to the company's website, Cargo pays drivers a 25% commission on each paid sale, plus a $1 base commission for every passenger that orders from the Cargo box. This means that drivers get paid even when passengers order free samples. Cargo said drivers can earn up to $500 more per month by stocking merchandise.
Cargo serves New York, Boston, Chicago, Minneapolis, Washington, DC, Baltimore and Atlanta. The company recently raised $5.5 million in venture funding to scale operations more rapidly across the U.S. In 2018, the startup expects to reach roughly 25 million passengers across 20,000 vehicles.