CGT August 2018: Welcome to the Age of Innovation
Get great content like this right in your inbox.
Subscribe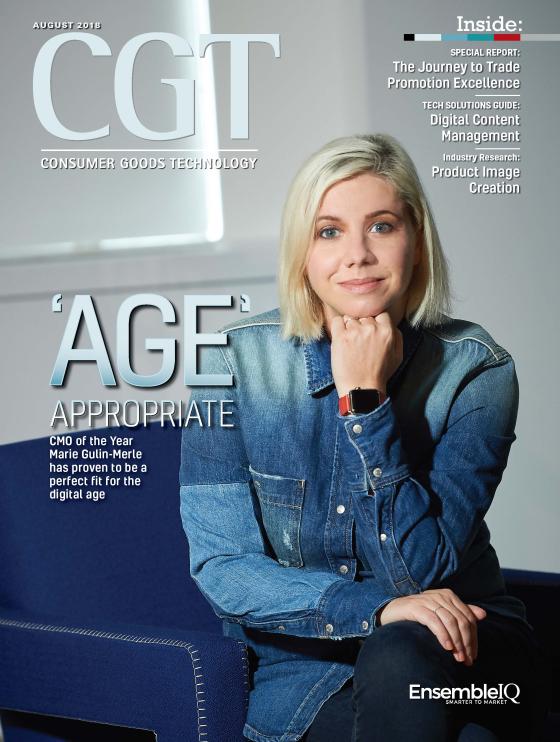 The full digital edition of CGT's August 2018 issue is available here. The table of contents can be found below.
How do you succeed in a marketplace where the rules of engagement with consumers, retailers and more-nimble new competitors have changed dramatically? Based on the discussions held in June at the Consumer Goods Sales & Marketing Summit, "Innovation" might be the one-word answer.
That conclusion doesn't come simply from the fact that a leading innovation catalyst galvanized CGSM attendees with a pair of sessions on the event's first day. "We iterate instead of innovate," criticized Duncan Wardle, former vice president of innovation at The Walt Disney Co. and now creativity catalyst at id8&innov8, as he inspired attendees to flip that phrase.
Nor is it because the conference's final morning was unofficially labeled "Innovation Day" due to the lineup of new CG companies that took the stage to explain their unique go-to-market strategies (text-only ordering, consumer-specific product formulations). Or that attendees were able to test drive 10 emerging technologies designed to improve consumer engagement at a "Tip of the Spear Technology" showcase on day one.
Beyond all those factors, the obvious need for real business innovation was the underlying message delivered by everyone who took the stage — even the three straight representatives from consumer goods companies that have been in business for more than 100 years (Kellogg, Church & Dwight and Colgate-Palmolive).
Whether these speakers used the word overtly or not (although most did), it became obvious over the course of three days that innovation is the key to future success in the consumer goods industry. The driving force behind all of the "digital transformation" that's taking place isn't the need to rethink strategies, reimagine tactics or rebuild existing systems and processes. Efforts to drive incremental improvement, or even initiatives to add new skills that are fast becoming mandatory, will be insufficient.
Rather, companies will only achieve success if they take the necessary steps to develop the cultures and capabilities needed to unlock true innovation. And that will require traditional companies to reconsider some of the current, admittedly sound business practices that have made them incredibly efficient over the years, but which often can hinder breakthrough innovation.
Here's one example: Zahir Dossa, founder and CEO of health and beauty manufacturer Function of Beauty, asserted that product makers should "accept some aspects of inefficiency to stay true to your brand." Reacting to a question from the audience, Dossa was explaining his unwillingness to mass-produce some of the shampoos and conditioners Function of Beauty makes — which are uniquely formulated for each and every customer — for the sake of building scale.
If "the future is ongoing, continual disruption," as closing keynoter Patrick Fitzmaurice, principal at consultancy Caterpillar Farm, said, then companies might just have to forsake a little efficiency in the name of innovation.
Speaking of innovation, we profile a true innovator this issue: 2018 "CMO of the Year" Marie Gulin-Merle. We also examine a traditional consumer goods process that's in some serious need of innovation: trade promotion management. We hope you enjoy both features, along with the rest of this month's issue.
--Peter Breen, Editor-in-Chief
---
To read the rest of CGT's August 2018 issue, click on the article links below:
CMO of the Year: Marie Gulin-Merle
Industry Research: Product Image Creation
CGT Roadmap: Trade Promotion Excellence
Technology Solutions Guide: Digital Content Management