06/01/2019
Activation Gallery: In-Store Product Reviews
Rise's editors found that while Amazon's brick-and-mortar locations are aggressively leveraging product reviews, other retailers and brands seem to be only dabbling with the tactic in stores. Whether they are touting their products' star ratings, directing shoppers online to read reviews or presenting the actual reviews on displays or signage, these primarily at-shelf displays are leveraging positive consumer sentiment to lure in-store shoppers.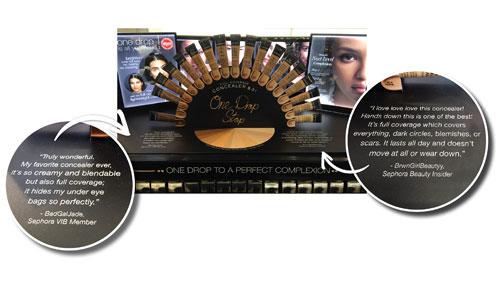 At Sephora, a display for Lancome concealer from L'Oreal USA presents reviews 

from the retailer's loyalty program members. Anyone who signs up is a Beauty Insider, with VIB status earned with $350 in total spending in a calendar year.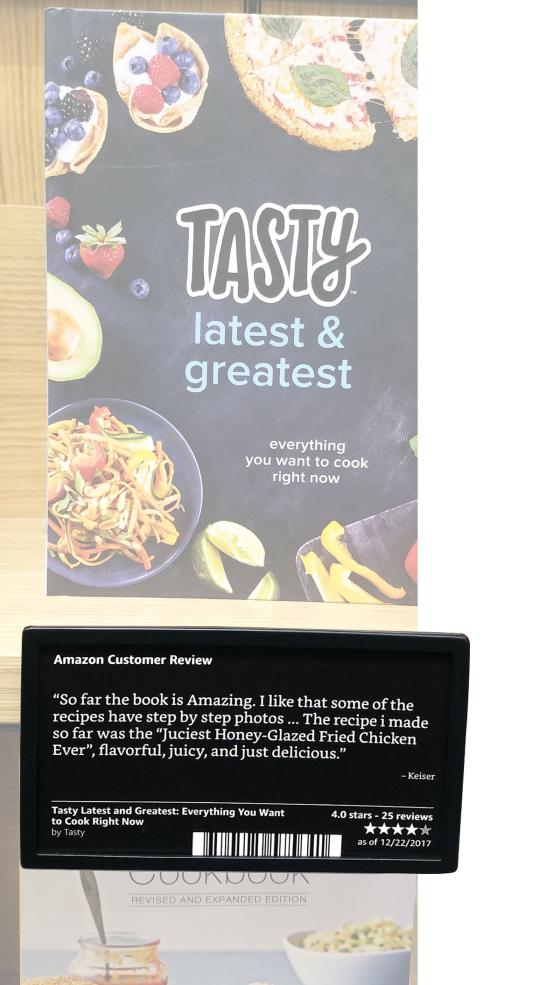 Known for its wealth of digital customer reviews, Amazon has brought ratings to its brick-and-mortar shopping experiences. The company's first push into physical retail, Amazon Books, enables discoverability by displaying merchandise face-out and accompanied by a small placard that communicates the books' star rating and a short customer review.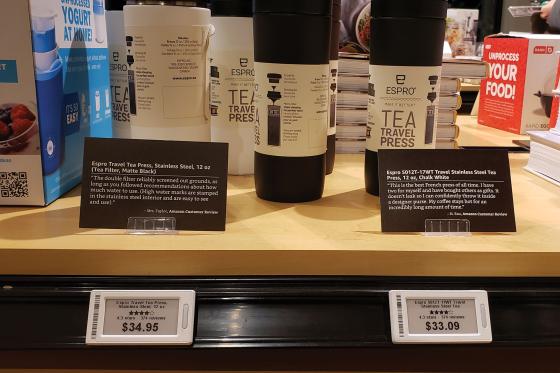 In the fall of 2018, Amazon debuted a concept dubbed Amazon 4-Star that is dedicated to items that are rated four stars or above, are top sellers, or are new and trending on its website. Digital e-ink price tags display the Prime price and list price, as well as a product's average star rating and the number of reviews it is based on. Placards accompanying many of the items share a customer review.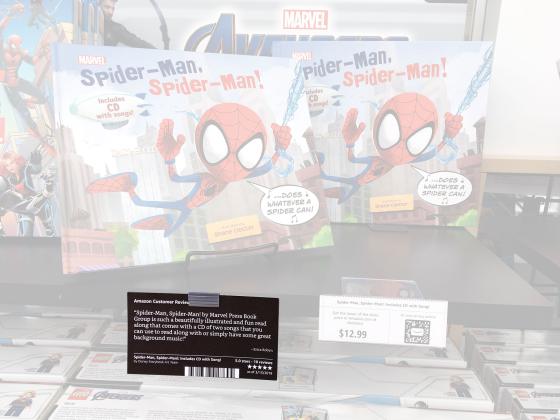 Amazon brings reviews to the forefront for select products – namely, books – at its latest popup concept: presented by Amazon, where the company merchandises themed collections of product (most recently for Mattel's celebration of Barbie's 60th birthday and, separately, Marvel licensed items) that change out periodically.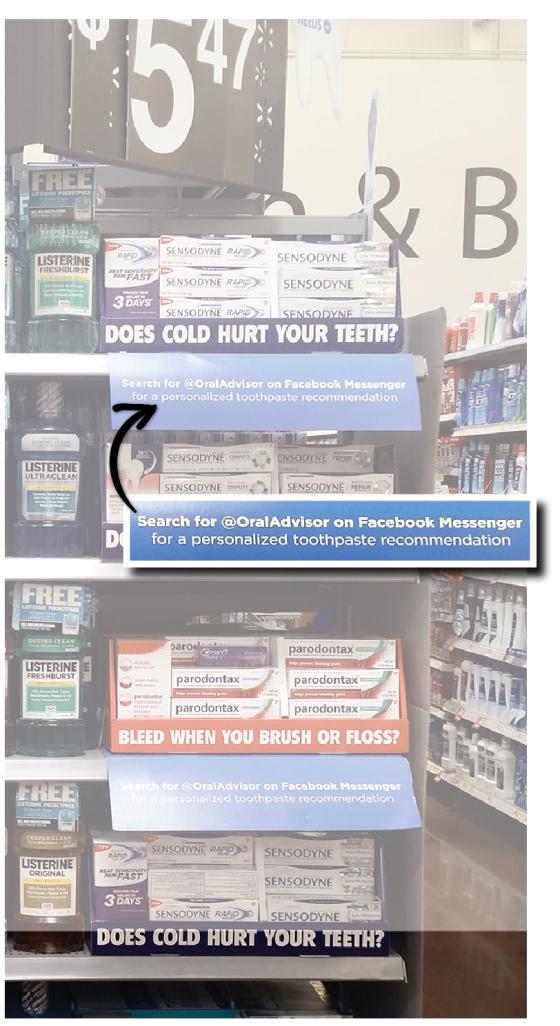 GlaxoSmithKline has helped Walmart shoppers choose the right toothpaste with a custom "Oral Advisor" mobile tool delivered in stores. Shelf strips accompanying symptom-themed trays invite shoppers to search for @OralAdvisor via Facebook Messenger to get personalized toothpaste recommendations, access educational content and read consumer reviews.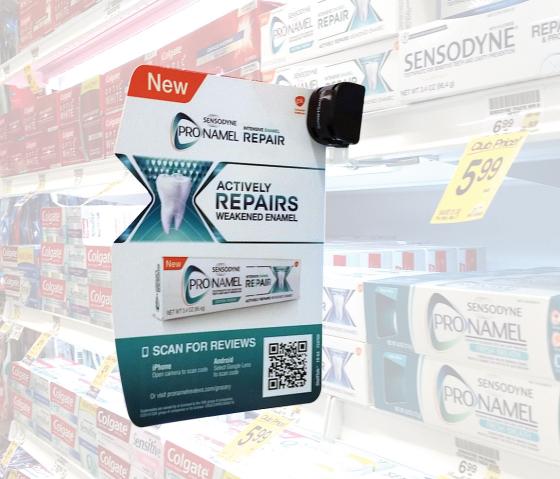 With a SmartSource shelf talker at Albertsons Cos.' Vons, GlaxoSmithKline's Sensodyne encourages shoppers to scan a QR code to view Pronamel product reviews on the Pronamel.us website.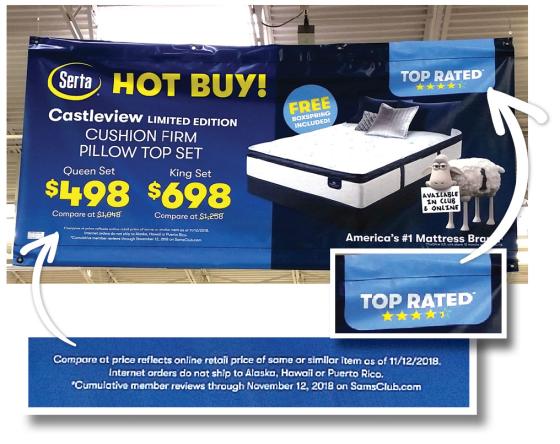 At Sam's Club, Serta leveraged customer reviews by plugging the mattress brand's 4.5-star rating on a banner while also directing shoppers to SamsClub.com to view cumulative member reviews through Nov. 12, 2018. Serta's product pages online highlight the "most helpful" and "most critical" customer reviews as well as comments, average ratings and a rating snapshot.
On an endcap at Target, Procter & Gamble touts its Native brand's more than 5,000 five-star reviews.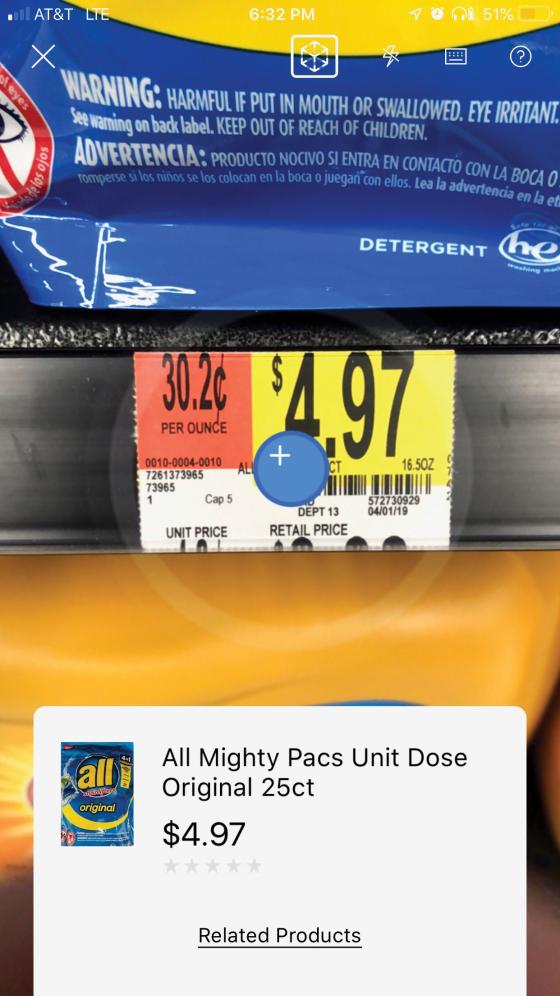 Walmart, working with Digimarc, has integrated an augmented reality scanner into its iOS mobile application that can be used to pan across shelves and retrieve pricing and customer rating details on the products it encounters. When shoppers with an iPhone 6 or newer Apple device launch the barcode scanner within Walmart's app, pointing at items on the shelf and moving among them, a product tile on the screen is updated with the product name, price and star rating (plus how many reviews that is based on), as well as a link to related products.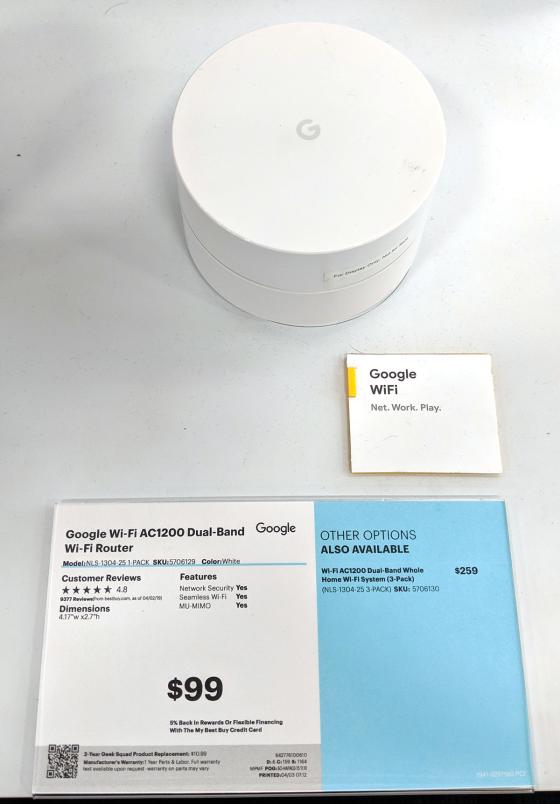 Best Buy incorporates customer reviews on its price labels – both print and digital labels – through a star rating while also communicating the number of reviews on BestBuy.com and the date those numbers were pulled. Additionally, QR codes direct shoppers online, where reviews are accessible. The review information appears similarly on the digital price labels, though it is updated nightly.