AB InBev Tries Blockchain-Bolstered Mobile Ads
Get great content like this right in your inbox.
Subscribe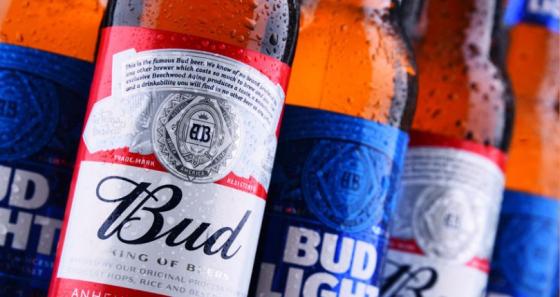 Beer giant AB InBev has teamed up with mobile marketing platform Kiip to launch a blockchain-driven mobile ad campaign. The initiative aims to make brand content more relevant and foster transparency in mobile advertising.
Kiip's new "Single Ledger" blockchain product lets all players in a mobile ad sales chain to view and audit campaign data directly. This eliminates the potential for fraudulent reporting by third parties and ad servers, streamlining what has historically been a laborious reporting and payment process.
Single Ledger also relies on data to target and deliver content to appropriate audiences, moving away from the historic model focused on interrupting consumers. This helps AB InBev ensure ad dollars are well spent on establishing meaningful connections with consumers when they want to engage with AB InBev brands. Participating brands include Budweiser, Bud Light, Michelob Ultra, Estrella Jalisco, Stella Artois and Bud Light Lime-a-Rita.
"As the world's largest brewer and brand builders, we take our responsibility for the stewardship of the category seriously through our approach to advertising and the ways we create meaningful experiences with brand content," said Lucas Herscovici, global marketing vice president of consumer connections, insights and innovation. "This campaign will increase transparency in programmatic ad buying and support the ways our brands earn consumers' attention."
Brian Wong, founder and chief executive officer of Kiip, believes blockchain has great potential in consumer advertising. "Blockchain's magical impact comes in the form of its immutable and decentralized ledger technology. Data that is stored uniquely in thousands of servers can never be manipulated. We saw this technology's potential to impact several major areas of the advertising world, including supply-chain transparency, campaign data reconciliation and viewability verification."
Kiip has also worked with Coca-Cola, Kellogg, Procter & Gamble, and Johnson & Johnson.
The problem has become so significant, that last year, Google issued refunds on fees to advertisers whose ads reached bots rather than humans. Also around that time, P&G cut its digital ad budget by $140 million and actually experienced an increase in sales, according to Mthink.com.