04/19/2013
2013 Standout SMBs
Selected based on glowing nominations from our readers,
CGT
proudly presents 14 small to mid-sized companies with the title of 2013 Standout SMB. Though their footprints may be little, the imprints that they are making on consumers are gargantuan. Loyal fans of these small giants will only continue to grow thanks to strategic and innovative initiatives in marketing, new product development, collaboration and IT. Here, each Standout SMB reveals the secrets to its success and shares plans for the future.
---

Popcorn, Indiana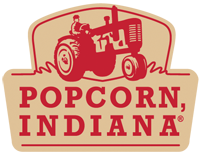 Type of Company:  Private
# of Employees: 140
Founded: 2006
HQ: Englewood, NJ
About:
Popcorn, Indiana is an innovator of all-natural popcorn and whole grain snacks. The company produces America's No. 1 brand of Kettlecorn and other popcorn products, including Drizzlecorn, Chip'ins Popcorn Chips and FIT. All products are certified gluten-free, made from non-GMO corn and contain whole grains.
A Growing Business:
Innovative new products developed in 2012 helped expand the company's brand presence. "The Popinator" was also created; an innovative, fun device designed to launch popcorn directly into your mouth when you utter the word "POP!". The Popinator became a viral sensation, with more than two million YouTube views, and 20 million TV viewers via news feeds, Jimmy Fallon Live and Saturday Night Live Weekend Update. In just one week, Popcorn, Indiana web site traffic increased by 2,800 percent.
Next Big Move:
Popcorn, Indiana is striving to increase brand share and household penetration with the launch of FIT Popcorn. "We're also utilizing a recently implemented TPM solution [from AFS Technology] to closely analyze trade spending efficiency, collaborating with our customers to develop programs that will contribute to profitable revenue growth for all concerned," says John Kittle, vice president, Business Planning and Insight, Popcorn, Indiana.
---
Yasso Frozen Greek Yogurt

Type of Company: Private
# of Employees: 15-20
Founded: 2009
HQ: Boston, MA
About:
Yasso Frozen Greek Yogurt is the first-ever line of frozen Greek yogurt novelty bars to hit the market. The use of real Greek yogurt gives consumers added nutritional value in a category that is laden with high sugar, fat and calories. Consumers no longer have to choose between health and taste... Yasso provides both.
A Growing Business:
Yasso has grown to employ nearly 20 people, expanded distribution to more than 15,000 U.S. retail locations and launched new products. In March 2013, the company added to a long list of industry honors when it received a Cleanest Packaged Food Award from Prevention magazine in the category of Snacks & Treats. Just last month, Yasso became available at Walmart locations nationwide.
Next Big Move:
"Yasso will continue to explore the industry of frozen Greek yogurt in 2013, and aims to be the leader in this category through introducing innovative new items," says Drew Harrington, co-founder of Yasso Frozen Greek Yogurt.
---
TalkingRain

Type of Company: Private
# of Employees: 186
Founded: 1987
HQ: Preston, WA
About:
For more than 26 years, TalkingRain has stayed true to its vision and commitment to community by continually creating great tasting, refreshing beverages for people who desire a healthier lifestyle.
A Growing Business:
TalkingRain is proof positive that taking a new approach to an established brand is well worth the effort. Rather than spending its resources on developing new trendy beverages, TalkingRain reinvested in the technology, recipe, design and marketing behind the 20-year-old SparklingICE brand. As a result, the company experienced an explosion in sales, increasing branded business revenue 500 percent in two years. SparklingICE was selected as a Food & Beverage "Rising Star" in the SymphonyIRI Group's 2011 New Product Pacesetters report. The drink is now reported to be the fastest-growing, non-alcoholic beverage brand in the United States.
Next Big Move:
Sparkling ICE is launching two new flavors this year, as well as a separate line of lemonades. TalkingRain projects that its SparklingICE brand is on track to post retail sales of well over $400 million in 2013.
---
KEEN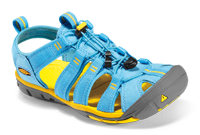 Type of Company: Private
# of Employees: 208
Founded: 2003
HQ: Portland, OR
About:
KEEN originally began in 2003 with the purpose of designing a sandal that would also protect the toes. It is now safe to say that the little shoe with a big toe bumper caught on amongst consumers. KEEN's product portfolio has grown to now include more than 300 styles of hybrid footwear, bags and socks that enable consumers to play anyplace without a ceiling.
A Growing Business:
2012 represented KEEN's tenth consecutive year of quality growth. It also served as a benchmark year as the company set the operational foundation for the next 10 years and beyond. By replacing an enterprise legacy system with an SAP Business All-in-One solution and SAP BusinessObjects Business Intelligence suite, KEEN is now empowered with real-time information as well as greater collaboration at all levels of its global operations. With clear and precise information, KEEN can deliver product faster and more accurately than before, ultimately providing its dedicated customer base with wider selections and no shortage of stocked goods.
Next Big Move:
For 2013, KEEN is focused on executing its long-term plan, which is centered on creating innovative products, adding new fans and delivering profitable growth.
---
Oberto Brands

Type of Company:  Private
Annual Growth: >39.4%
# of Employees: ~500
Founded: 1918
HQ: Kent, WA
About:
An Italian immigrant family in pursuit of the American Dream established Oberto Brands in Seattle in 1918. Today, it is the second-largest meat snacks provider in the country, driven by its successful Oh Boy! Oberto All Natural Jerky product line.
A Growing Business:
Oberto is taking a customer-centric approach to growing its brand and revenue, reinvigorating the category with heavy investments in product quality and new products, like BBQ Pork Jerky and Bacon Jerky. In 2011, Oberto was the first major brand to offer All Natural Jerky. The company is gaining steam with retail and promotion partners, including Microsoft's XBOX, and is using new social and mobile technologies to engage fans and convert online intent signals to offline purchases.
Next Big Move:
Oberto Brands, with its signature All Natural Jerky line and recent All Natural Bacon Jerky launch, will continue to focus on bringing better-for-you snacks to consumers.
---
Chez Marie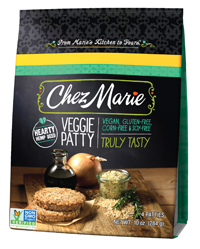 Type of Company: Private
# of Employees: 8
Founded: 2007
HQ: Wilsonville, OR
About:
Taking pride to use simple ingredients, Chez Marie's vegetarian patties and other natural food product labels "read like a recipe". The company's veggie patties are all non-GMO project verified, gluten-free, corn-free and soy-free. Unlike some "cardboard-like" vegetarian patties with hard-to-pronounce ingredients, these are packed with real ingredients and deliver exceptional taste and texture.  
A Growing Business:
Chez Marie's achievements over the last few years include winning Angel Oregon (an investment competition); continuing to expand along the West Coast; becoming the "veggie patty of choice" for leading foodservice operators and retailers; and developing new products such as the vegan "Hearty Hemp Seed" patty.
Next Big Move:
Chez Marie will continue to shake up the veggie patty category. "From new packaging that's recyclable and biodegradable, to our 'beyond the bun' strategy to expand how consumers use veggie patties, to the real ingredients we use to craft truly tasty veggie patties, our goal is to add new life to the freezer set," says Chez Marie Chief Make It Happen Officer Shelley Gunton.
---
Innovasource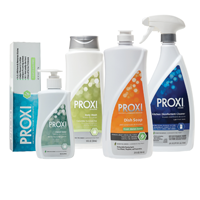 Type of Company: Private
# of Employees: 12
Founded: 2007
HQ: Huntersville, NC
About:
Innovasource develops and markets PROXI products, a full line of consumer goods based on the healthy and environmentally-friendly benefits of hydrogen peroxide (H2O2). PROXI products are unique for the ingredients each contains, as well as what is left out, and for full ingredient disclosure. As an example, PROXI Body Wash cleanses skin with H2O2 with plant-based surfactants. Fragrance is derived from renewable resources and contains no phthalates. In addition, packaging materials use the two most recycled plastics.
A Growing Business:
"Enthusiastic consumer e-mails and comments about trying and loving PROXI eco-friendly products have been the most important recognitions for our innovative line
of products," says Barbara Benton, vice president, Marketing.  
Next Big Move:
Innovasource will work toward becoming known as a brand that delivers on its tagline: "Clean You Expect.
Ingredients You Trust".
---
Grinds, LLC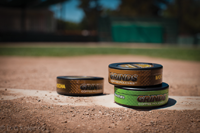 2012 Sales: $275K
Annual Growth: ~100%
# of Employees: 2
Founded: 2009
HQ: San Francisco, CA
About:
Grinds Coffee Pouches are tiny pouches filled with flavored coffee grinds designed to be a healthy alternative to tobacco for professional baseball players.
A Growing Business:
Co-Founders Matt Canepa and Pat Pezet demonstrated unwavering passion in providing an alternative for tobacco in baseball. The two men worked odd jobs in lieu of receiving a salary over the past three years. Now, the hard work is paying off: Baseball players embraced Grinds. "One of the most fulfilling aspects of Grinds is hearing from customers that the product has actually helped them quit their tobacco habit," says Pezet. "All the quotes you see on our testimonial page are as authentic as it gets."
Next Big Move:
"Getting onto store shelves is the aim for 2013," says Canepa. "Further down the road, we hope to provide the military with Grinds to help aid with tobacco use there much like we have in professional baseball."
---
Golden Flake Snack Foods Inc.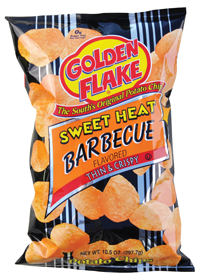 2012 Sales: ~$136 million
Annual Growth: 3%
# of Employees: 900+
Founded: 1923
HQ: Birmingham, AL
About:
Golden Flake sells a full line of potato chips, pork skins, tortilla chips and other snack items, along with cookies, salsas and dips, pretzels, cracker sandwiches, dried meat snacks and nuts.
A Growing Business:
Staying on top of future trends and satisfying the ever-changing tastes of consumers are important company objectives. During the 2011/12 year, Golden Flake introduced a variety of new products, like Jalapeno Cheddar puff corn, Jalapeno Cheese Curls and a new line of Crinkle Cut products. Golden Flake also streamlined operations with handheld computers running on the AT&T mobile broadband network and 24/7 live remote support. Chief Financial Officer Patty Townsend says, "These new handheld computers are a positive investment in our company's future and we're already beginning to see the benefits."
Next Big Move:
Townsend hopes to continue growing by integrating technology into the consumer experience. "Golden Flake is a company that lives and is operated by the Golden Rule: Do unto others as you would have others do unto you!"
---
Biaggi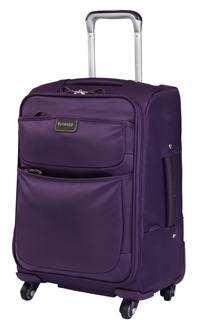 Type of Company:  Private
# of Employees: 15
Founded: 2011
HQ: New York City, NY
About:
Biaggi was founded in 2011 by a group of passionate handbag design and production specialists who achieved success by focusing on function and solutions-based designs. The team identified a growing need to provide space-saving solutions to the travel goods industry and applied expert manufacturing standards to create Biaggi: the luggage that folds flat, travels big and stores small.
A Growing Business:
For Biaggi, everything about the company has been a big accomplishment since its inception just two years ago. It launched new collections, achieved exponential growth and patented the folding technology for its spinner luggage. Biaggi has built a solid reputation in its industry, including being named "Best Innovation in Travel" by Premier Traveler magazine. 
Next Big Move:
According to Biaggi's Vice President of Marketing, Marcy Schackne, the company will attempt "to accomplish retail placement in two to three major department store chains and expand distribution around the world in duty free stores in major airports."
---
Mediterranean Snack Food Company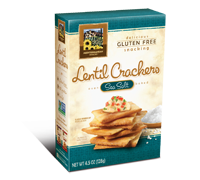 Type of Company:  Private
Annual Growth: 60%
# of Employees:  22
Founded: 2005
HQ: Boonton, NJ
About:
With a range of products for the natural food channel, Mediterranean Snacks is committed to providing nutritionally superior, authentic snacks that deliver on consumer expectations for taste, health and satiation. The company is well known for its legume-based products, which are naturally protein-rich, gluten-free and baked, resulting in delicious calorically smart snacks.
A Growing Business:
Mediterranean Snacks freshened up the healthy snack aisle with the launch of Lentil Crackers, the nation's first cracker made from protein-rich lentils. The crackers are now America's fastest-growing, gluten-free cracker in their category and are non-GMO verified. The new product launch was followed by another — the introduction of garbanzo-based HummuZ crispz.
Next Big Move:
"We plan to continue our innovation with new flavors and new products, and to make our line of delicious, heart healthy snacks available to more consumers," says Vincent James, founder and chief executive officer, Mediterranean Snacks.
---
Red Wing Shoe Co.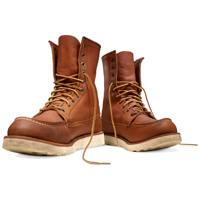 Type of Company: Private
annual Growth: 7%
# of Employees: >2,000
Founded: 1905
HQ: Red Wing, MN
About:
In 1905, Red Wing Shoe Company filled a growing need for premium purpose-built work footwear and grew into a globally-recognized company that markets Red Wing, Vasque and Irish Setter footwear brands both in the United States and internationally. This company also owns S.B. Foot Tanning Company, the St. James Hotel and manufactures footwear at two U.S.-based plants.
A Growing Business:
Red Wing Shoe Company is experiencing explosive growth from its expansion into the flame resistant apparel category. The company also improved forecast accuracy, reduced inventory levels and improved customer service by successfully implementing Logility software. "This is a key business decision that changes the way we manage our business better," says President and Chief Operating Officer Dave Murphy.
Next Big Move:
2013 will be another year of growth as the company focuses on its core work, outdoor, hunt and Heritage products, in addition to improving fundamentals with investments in employees and IT infrastructure. "Red Wing Shoes will enhance the way we do business through a deliberate focus on excellence, agility and simplicity," says Murphy.
---
Darice Inc.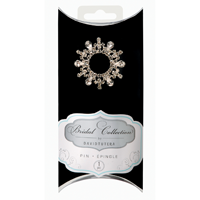 Type of Company:  Private
Founded: 1954
HQ: Strongsville, OH
About:
Darice Inc. has transformed from a family-owned business into the largest full-line craft wholesaler and distributor based in the United States. It produces more than 80,000 products in categories such as basic crafts, jewelry supplies, art supplies, kids' crafts (including the Foamies brand) and floral.
A Growing Business:
Thanks to exponential growth, the company was able to add a product development area for R&D. Darice also increased SKUs at retail and developed new product lines. A supply chain revamp resulted in a contract with Manhattan Associates for its SCALE solution. Additionally, its e-commerce channel is growing. "We have a strong focus on family values, customer service and innovative product development to keep our products fresh and unique," says Jim Petkunas, vice president, Technology, Darice.

Next Big Move:
Darice hopes to continue to thrive in the craft industry by constantly analyzing marketplace trends and needs, as well as continuing to excel in product fulfillment and distribution.
---
Bullet, a Polyconcept Brand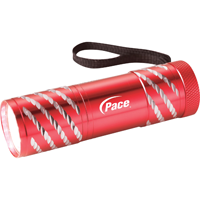 Type of Company: Private
# of Employees: 580
Founded: 1980
HQ: Hialeah, FL

About:
Bullet, a Polyconcept brand, has been a key player in the promotional products industry for more than 30 years and is well known as a benchmark company, delivering high-impact promotional products, tightly focused on service, reliability and quality.
A Growing Business:
While Bullet doesn't fit the exact definition of a consumer goods company, it consistently meets the challenges of a small but growing business head on. In January 2012, Bullet launched a new ERP system, Infor SyteLine, to improve efficiency, increase profitability and optimize business processes. By the end of 2013, Bullet anticipates approximately 15 percent in production gains through the use of the new system. During the later part of the year, Bullet moved its employees, which were spread out across five locations within a two-mile radius, into one brand new location.

Next Big Move:
Bullet's objectives for the year ahead are all centered on fully utilizing its new ERP system. "We can now fully integrate planning, productivity and performance into one tool," says Michael Shield, vice president of Engineering & Process Improvement, Bullet. "This will provide better quality for our customers and better results for our shareholders."
---
GROWTH SPURTS

These three companies left their small business status behind over the
last year with bold market expansions and strategic acquisitions.
---

Method
In September 2012, Ecover created the world's largest green cleaning product company with the acquisition of Method. Collectively delivering sales of $200 million, the companies expect to benefit from combined scale, skills, knowledge, and an extended distribution network spanning Europe, United States, Asia and Australia.
---

Bolthouse Farms
Bolthouse Farms was acquired by Campbell Soup Company for $1.55 billion in 2012. Bolthouse holds leading U.S. market positions in fresh carrots and super-premium beverages, along with a growing presence in refrigerated salad dressings.
---

Theo Mller Group
After generating rave reviews from Americans, Muller Quaker Dairy, a joint venture between PepsiCo Inc. and the Theo Mller Group, recently introduced Europe's beloved Mller yogurt to more U.S. cities.