02/06/2017
10 Tips for Measuring Online Brand Performance
Nielsen and Profitero identify 10 tips and insights to help consumer brands create a successful e-commerce strategy in 2017.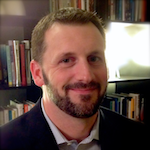 1. Define success through the lens of your goals and objectives
It's important to derive your success metrics from your objectives and goals. For example, is it to exceed your fair share of the category online? It's also vital to have your objectives and goals documented narrowly for your e-commerce team, but also broadly for everyone in the organization.
2. Define your KPIs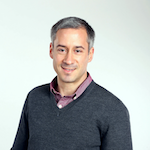 The next step is defining the metrics you're using: what are the Key Performance Indicators (KPIs) that will be most helpful for your organization to monitor? Always resist the temptation to use too many KPIs but instead, focus on a few KPIs. Generally, we recommend between five and 10. 

3. Realize that multiple methodologies may be optimal for delivering your metrics
In e-commerce today, there are many point solutions, including panel-based methodologies, electronic receipt panels, and methodologies in which data is collected directly from a website or a mobile app. Request a meaningful trial that gives you ample time to evaluate the solution and be sure to select a proven provider with a track record of success at helping consumer brands grow and prosper.
4. Be ready to consider new profitability models (before a disruptor takes aim at you)
With e-commerce, disruptors can come in with a very low cost of entry. And if the disruptor is willing to break the old model — Amazon is the obvious example — they can turn the entire industry on its head. Brands are more likely to respond once the disruptor has made its mark in the marketplace.
5. Use a metric that measures real return on investment: total ROI
Total ROI is a complete picture that ties in activation, media and consumer management. The promise of the digital environment is that we can connect them all now—and truly understand today's digital shopper. We can learn who these shoppers are, what they're doing, and how their behaviors are changing. And whereas we used to market to shoppers in one place, now we can activate them using tools that all connect as part of the same ecosystem.
6. Think about your own growth
As you're measuring your performance with a set of KPIs, keep in mind that the size of the e-commerce pie is not fixed in nature. Although comparing yourself to competitors is a frequent way to measure performance, you may want to place equal or greater emphasis on your own growth as an indicator of success.
7. Collaborate with your retail partners to maximize your consumer knowledge
Manufacturers can't build their consumer knowledge base by themselves. Collaboration between brands and retailers is more critical than ever, creating a new type of manufacturer/ retailer relationship that will likely look far different a few years down the road than it does now.
8. See beyond channels
When you're measuring success, you simply can't think in terms of channels. Today's consumer looks at moments and options that help them get what they need. It's necessary to focus efforts beyond the channel — to concentrate instead on meeting shoppers' needs in new and meaningful ways, wherever they are, whenever they're shopping.
9. Calibrate your metrics according to a sophistication of measurement
So much of today's data and analytics are descriptive. They tell you the current state of affairs—how things are looking right now, or more precisely, yesterday. There is a further layer of sophistication that is predictive, it's forward-looking and helps you understand how things will be. Then, on top of that, there's a third level of analytic value that is prescriptive - providing indicators of what you should do. Good metrics are linked to specific actions, so that brand teams are never staring at a metric or an insight and trying to figure out its meaning or ramifications in terms of next steps.
10. Continually search, learn and reframe the landscape - and always experiment
The learning process must be perpetually ongoing, and form a continuous loop of progressively better understanding consumer behavior.
The essential ingredient is carefully-calibrated experimentation that's designed to give you the key e-commerce insights you need. Finding the partners to help you formulate these experiments and effectively measure your performance is an important step.
A brave new world
We have entered a brave new world of data proliferation and access. But it's only by collecting, measuring and analyzing this data with total precision that today's brand managers can draw incisive conclusions that enable them to make effective decisions.
Justin Belgiano is VP, digital measurement for Nielsen, and Keith Anderson is SVP, strategy & insights for Profitero.
To download the complete white paper, click on the link below.