Whirlpool Finds its Voice with Google, Amazon
Get great content like this right in your inbox.
Subscribe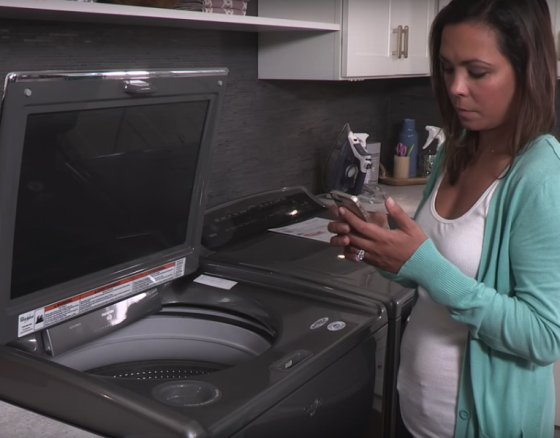 Select Whirlpool smart appliances now support Google Assistant and Amazon Alexa, allowing owners to control them from anywhere in the house with simple voice commands.
"We believe a smart home should learn, adapt and grow with how families care for each other," said Jennifer Tayebi, communications brand manager, Whirlpool brand. "By teaming up with Google and Amazon, we're providing families with a unique way to interact with their appliances to get chores done their way and on their time."
Benefits of the Google and Amazon collaborations include:
Hands-free help from Google Assistant: With voice command capabilities throughout the kitchen lineup, families can ask how much time is left on the microwave, set and adjust cooking mode, set temperature and time on the range, start a cycle on the dishwasher or set temperatures in the refrigerator.
Voice-control appliances with Amazon Alexa: In addition to capabilities in the kitchen, simple voice commands in the laundry lineup allow families to start, stop and pause the washer or ask how much time is left on the dryer. It's also easier to use voice control through Alexa-enabled devices. Families can ask, "Alexa, defrost five pounds of chicken" or "Microwave for two minutes on high."
"With more connected home devices introduced each year, it can be a challenge to make sure they all remain interconnected," said Ryan Craig, Whirlpool's senior manager, internet of things global strategy and partnerships. "By introducing the collaboration with the Google Assistant on Google Home in addition to our previous collaboration with Amazon, we're hoping to offer a more connected smart home ecosystem for families."
In addition to voice-controlled capabilities via Alexa, Whirlpool is introducing Amazon Virtual Dash buttons to its refrigerators with touch screens. The buttons let Amazon Prime members order products straight from the LCD screen on the appliances for home delivery.