Unlocking Millennial Buying Power with AI
Get great content like this right in your inbox.
Subscribe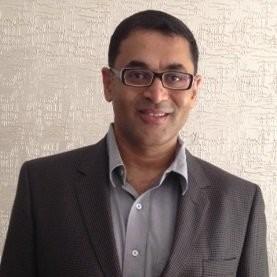 The demographic segment retailers desire most — yet which often is the most elusive — is the Millennial consumer. 
The fervor to unlock the buying power of Millennials makes sense: These 26-to-42-year-olds are the largest group of working-age adults and currently account for $600 billion worth of annual purchase power — a number expected to mushroom to $1.4 trillion by 2020. So it's no surprise that forward-thinking retailers are pivoting to reach this generation. 
Consumer packaged goods companies, in particular, are eager to crack the Millennial market. In fact, it was recently projected that Millennials alone will spend $65 billion on packaged goods over the next decade. So why not double, or even triple this projection? That's exactly what CPGs have in mind. 
For CPGs to get the attention of millennials, however, they'll need to identify what differentiates them from other generations — including interpreting their spending habits and understanding their personal wants and needs. This is harder for CPGs than it is for online retailers, since most CPGs reach consumers through third-party sellers. 
Where AI-Driven Strategies Can Help 
For example, Millennials are known for demanding personalized experiences much more than earlier generations. In fact, 75% say they're willing to give up personal data in order to work with businesses that have instant on-demand engagement, as opposed to only 53% of Baby Boomers or traditionalists. CPGs that learn how to leverage artificial intelligence technologies to create these tailored experiences will become the leaders in their categories. 
One way CPGs can harness the power of AI for personalization is by analyzing various consumer datasets (both first-party and beyond) to conduct an "equity drivers evaluation." 
AI can help identify the most resonant brand drivers for different types of consumers. It can also segment consumers in a very granular way, by the drivers identified for each, and develop brand "ratings" for each segment. This type of analysis can reveal valuable new insights that may be adopted in the design of campaign messaging, product positioning and even product innovation. 
Leading CPGs understand that scale is no longer a competitive advantage. In fact, Millennials — who were the generation that has driven the direct-to-consumer market to the size it is today — prefer a much simpler, more personalized approach.
To adopt a strategy that answers their demands, CPGs must adapt their current offerings and develop new ones through analytics, machine learning and AI. In doing so, they'll be better equipped to develop and market products that will address the very specific preferences of Millennials.
The CPG that can understand and cater to the Millennial consumer in an authentic way will rule in this new age of retail. And the key to unlocking the lion's share of that revenue opportunity will be AI. 
About the Author
Amitabh Bose is chief practice officer for CPG, retail and hospitality at Fractal Analytics. He leads the practices through organic and inorganic growth, overseeing the business development, consulting and solution development organizations.  
As a member of Fractal's executive team, he also is responsible for envisioning and driving the firm's long-term growth strategies. Bose joined the business analytics industry roughly 10 years ago after spending 11 years in sales and brand management roles at Procter & Gamble and PepsiCo.