Tyson Reshuffles Executive Structure
Get great content like this right in your inbox.
Subscribe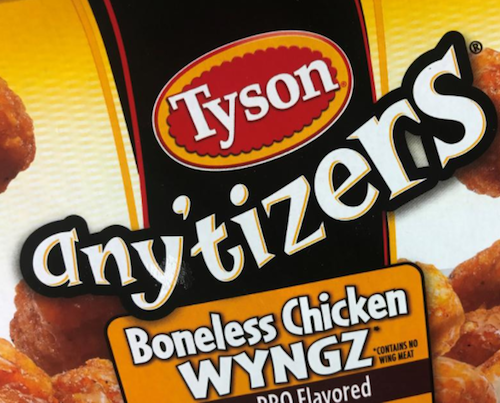 Tyson Foods is streamlining its organization in support of a growth strategy announced earlier this year. The new structure is designed around the company's four product segments: beef, pork, chicken and prepared foods.
"A dynamic market demands we become more agile while focusing on consumers, customers and the businesses that deliver our revenue and profit," said Tom Hayes, Tyson's president and chief executive officer. "This simple design creates individual responsibility for the performance of our segments to enable faster, better, decisions."
Group presidents have been selected to lead Tyson's segments end to end. Each will report directly to Hayes and be responsible for growth strategy, execution and the development of world class teams in all product categories and customer channels that their segments serve. The changes take effect immediately.
The executives selected to oversee the businesses were:
Sally Grimes: group president, prepared foods
Doug Ramsey: group president, poultry
Noel White: group president, fresh meats (beef and pork) & international
Hayes' other direct reports will continue to include:
Scott Rouse, chief customer officer,
Mary Oleksiuk, chief human resources officer,
Scott Spradley, chief technology officer,
David Van Bebber, general counsel,
Dennis Leatherby, chief financial officer, and
Justin Whitmore, chief sustainability officer.
Elsewhere, chief integration officer George Chappelle will continue to lead the integration of AdvancePierre Foods, then transition to the role of chief operations officer for prepared foods. He will report to Grimes.
The changes also reflect the departure of two executives: Andy Callahan, president of North American foodservice & international, and Monica McGurk, chief growth officer, will be leaving the company. "On behalf of the board and management. I would like to thank Andy and Monica for their hard work and valuable contributions to Tyson Foods. We wish them well," said Hayes.
Tyson reported stronger-than-expected quarterly results on Aug. 7, sending its stock price up 5%. The company said it would ramp up chicken production in the face of record demand from U.S. consumers. "We are excited about the direction in which Tyson Foods is headed," said Hayes.
Tyson Foods was ranked 9th on CGT's Top 100 Consumer Goods Companies list for 2016.