Tostitos Turns Consumers into Piñatas
Get great content like this right in your inbox.
Subscribe
Frito-Lay's Tostitos Cantina tortilla chip brand is conducting a seasonal promotion that has consumers creating piñata avatars of themselves.
Running April 16 through May 6, the promotion invites consumers to visit tostitos.com and design a digital lookalike piñata using customizable options such as physical features, facial expressions and clothing.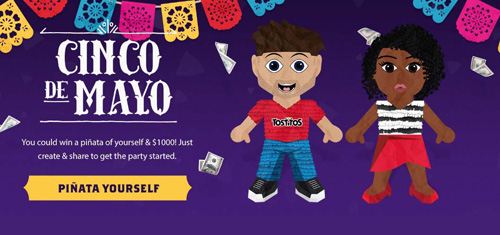 Participants who share their avatars on Facebook, Twitter or Instagram using special hashtags are entered into a sweepstakes awarding $1,000 and a physical version of the piñata to one daily winner through the promotional period (21 winners total).
The promotion, which is tied to the Cinco de Mayo holiday, also encompasses the limited-time availability of a Tostitos' Cantina Sopapilla Cinnamon & Sugar flavor inspired by the traditional Mexican dessert. The SKUs will be available nationally from April 26 through May 31.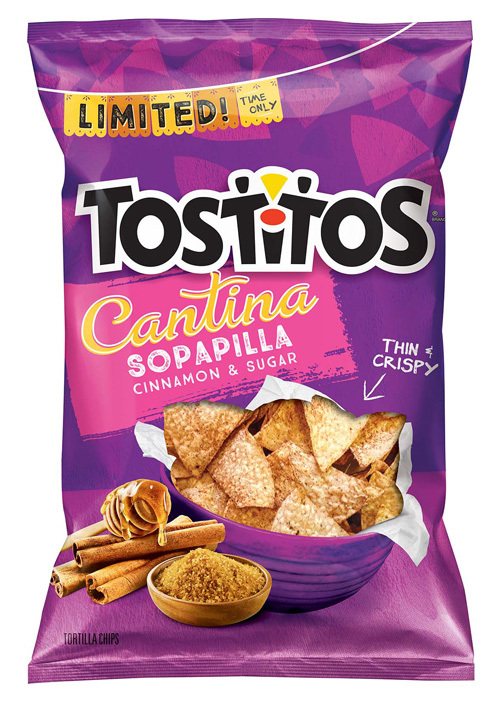 "Tostitos is giving Cinco de Mayo traditions a fun twist and helping consumers celebrate in unique ways," Pat O'Toole, senior director of marketing at Frito-Lay North America, said in a release.
The effort also includes a Cinco de Mayo-themed music video produced in partnership with JASH and featuring an original track written by award-winning songwriter Adam Schlesinger. The video is available on Tostitos' website and YouTube channel.
A comedy-driven media company, JASH was founded by a group of comedians including Sarah Silverman and Michael Cera
Frito-Lay is a division of PepsiCo, which ranked 4th on CGT's list of the Top 100 Consumers Goods Companies for 2016.