Skinny Cow Slims Down Products, Packaging
Get great content like this right in your inbox.
Subscribe
Nestle's Skinny Cow ice cream brand is introducing new product recipes along with new packaging.
The portfolio-wide recipe update involves both a reduction in the total number of ingredients and the elimination of what Nestle termed "unfamiliar" components. A media release announcing the initiative noted that the company is sourcing milk from cows that are not treated with the controversial rBST hormone.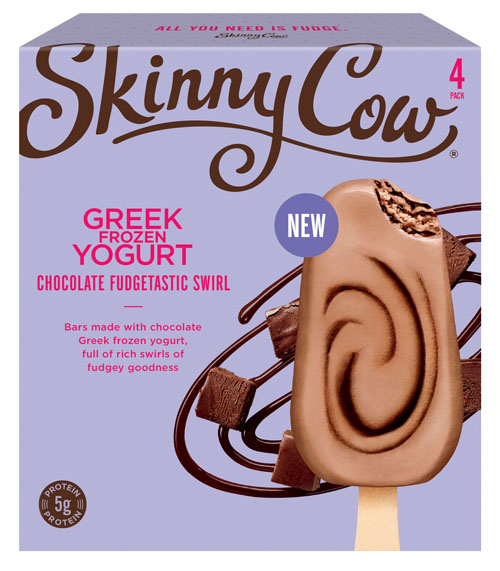 "Individual preferences and expectations are always evolving and now, more than ever, consumers are looking for quality ingredients in the foods they purchase," said Kevin George, director of marketing for Nestle Dreyer's Ice Cream's snacks portfolio. "This year [Skinny Cow] is delighted to [update] its recipes to incorporate delicious ingredients you can feel good about."
In conjunction with the new recipes, Skinny Cow will soon roll out new packaging that emphasizes both the product and the healthier ingredients.
The rollout also includes the introduction of Skinny Cow Greek Frozen Yogurt Bars. The new line will kick off with two flavor SKUs, Salt-Kissed Caramel and Chocolate Fudgetastic Swirl.