Rite Aid, Adobe Partner to Power Digital Transformation
Get great content like this right in your inbox.
Subscribe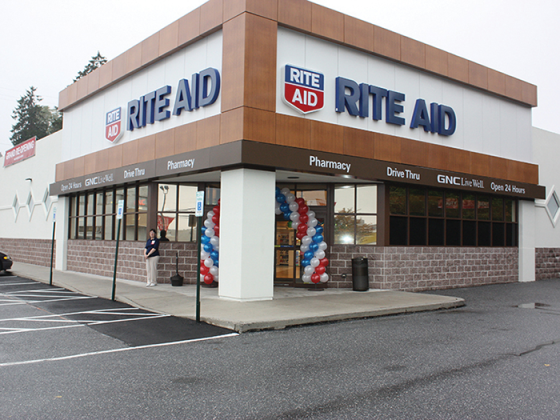 Originally published by RIS:
Rite Aid has bolstered its ability to offer consistent, compelling and continuous experiences across all touchpoints by connecting Rite Aid's pharmacy, retail stores and online shopper journey.
To power this shopper experience initiative, the retailer partnered with Adobe to deliver seamless, personalized and connected health and wellness experiences for Rite Aid shoppers via Adobe Experience Cloud.
The partnership provides Rite Aid with real-time personalization, deep shopper journey analytics, content management and advertising capabilities to enhance the company's digital solutions and marketing. Rite Aid will also work with Adobe to deploy its commerce capabilities in Adobe Experience Cloud and leverage a team of Adobe industry specialists, who will provide strategic guidance and operational support throughout the partnership.
"Developing deeper relationships with our shoppers is a key focus for Rite Aid," said John Standley, CEO, Rite Aid. "Establishing partnerships with best-in-class brands like Adobe is critical to Rite Aid's digital transformation and ability to deliver on the changing needs of today's shoppers. With Adobe's Experience Cloud and their team of specialists, Rite Aid is well positioned to deliver an omnichannel shopping experience that is intuitive, personalized and seamless both online and in-store, and further connects our pharmacists to patients."
Adobe Experience Cloud combined with Adobe Experience Platform processes and pulls together real-time data from multiple sources and organizes it in an actionable way, enabling the development of real-time shopper profiles by leveraging Adobe Sensei, the company's AI and machine learning framework. Rite Aid will leverage these shopper profiles and Adobe's services to effectively engage customers, facilitate growth and drive new customer acquisition and loyalty.
"By utilizing Adobe Experience Cloud, Rite Aid will have access to deep shopper insights enabling the company to personalize the Rite Aid experience for millions of shoppers, while also creating more opportunities for our pharmacists to provide clinical services and value based care," said Justin Mennen, senior vice president and CIO, Rite Aid. "From medication reminders to customized promotional offers, Adobe Experience Cloud will enable Rite Aid to continue to be the trusted partner for our shoppers' health and wellness needs."