Profile: Christine Nessen, Office Depot
Get great content like this right in your inbox.
Subscribe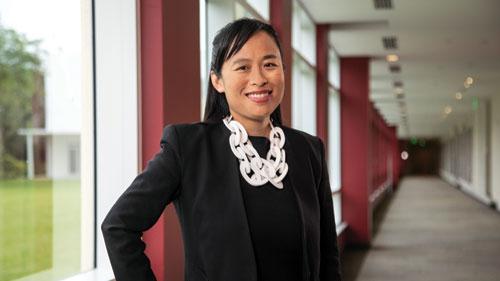 Christine Nessen has led marketing teams in the financial services, education, automotive and retail sectors at Deutsche Bank and American Express, among other companies. She was leading B2B marketing for both the U.S. and the Canadian markets for Office Depot when her senior vice president moved her to her current role in e-commerce and digital marketing.
What are your current responsibilities?
NESSEN: I lead the search and content team, which encompasses SEO, on-site search and navigation, site taxonomy and content marketing. Our team's objective is to work in concert with stakeholders, such as our paid and social channels, brand marketing and product teams, to ensure that 1) we rank on page 1 in the search engines to drive traffic to the site and 2) once people land on our site, we drive them further into the funnel to transact.
What are the goals of your overall team?
NESSEN: To drive traffic, sales and conversion for our two websites. Each area under me then has goals specific to their function. For example, our SEO team is measured by our ranking and position for targeted words. Our content marketing team is measured by engagement metrics, such as time on page and bounce rate.
Where do you see digital marketing headed in the next few years?
NESSEN: Digital marketing is an ever-shifting landscape. AI and machine learning will continue to improve to personalize experiences. Distinctions between online and offline will blur. Everyone will have a completely tailored experience that will not be unlike that one scene in the movie "Minority Report" where Tom Cruise's character is served ads and recommendations, upon entering Gap, based on facial recognition!
How can brands – in general – take better advantage of the opportunities in digital?
NESSEN: Investing in analytics and the right marketing tech stack is paramount. Digital marketing works best, when it's powered using analytics in the right way. Personalization works best, when it's powered by platforms that can leverage that data. 
What digital devices and services do you use most often, and how much of an omnichannel shopper are you?
NESSEN: I'm an Apple acolyte and early adopter. Then I come to regret my early adoption, when versions two through 10 are released a few months later. I scour Pinterest for home decor inspiration. Twitter is fun to scroll through when watching shows live (yes, I still do that). Lyft is my preferred ride-share. Evernote for jotting down thoughts. OpenTable for reservations, since we eat out constantly. As much as I shop online, I still love going to stores – there's nothing like the tactile experience of touching and feeling products and interacting with real human beings.
How do you keep an ear to the ground in such an ever-changing digital landscape?
NESSEN: Constantly reading – there are so many excellent, free resources. I find it important to vary what I read – I'll read articles on Search Engine Journal but will then peruse The Atlantic, Slate, The Hollywood Reporter and Reddit, for example, as well. Digital marketers need to capitalize on the zeitgeist to capture demand and translate that into sales.
RECENT ACHIEVEMENT
NESSEN: For our back-to-school season, our content team conducted a photo shoot to create "shoppable galleries" – a series of vignettes featuring key products in dorm rooms, tween bedrooms and a teacher's classroom. You zoom into a product in a room, click on it and are then presented more info before adding to cart. We built an interactive quiz to make the experience fun. We also created a series of holiday gift guides that drove awareness of products that people may not necessarily know that we carry. Both examples are ways that we're attempting to evolve our site from a transactional one to one that is engaging and capitalizes on seasonal opportunities.