'Perfect' Customer Loyalty Requires Perfect Data
Get great content like this right in your inbox.
Subscribe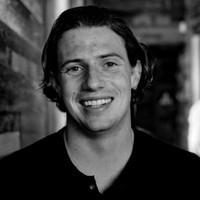 When an existing customer reaches out, how does the business treat her: like an old friend, or like they've never met before? This is a test case for the human relations side of commerce — and yet, perfecting it requires more than a good mood and friendly banter. 
For businesses today, a perfect experience inherently involves knowing customers better than they know themselves. And that involves capturing their relevant data and getting it to the right employee, at the right time, to solve a real-world problem. That's the surest way to increasing customer loyalty — and it all starts with data.
What is the perfect customer experience?
Imagine a customer who spends over $100,000 on a luxury car from a local dealership, only to get in an accident that day. He rolls back into the dealership hoping for a deal on repairs, but no one recognizes him. Few things are more frustrating than being a loyal, valuable customer who has to re-introduce himself at each interaction.  
Customers want to feel like a company knows them. When called upon, every customer-facing employee must have an accurate list of the information that customer would expect them to have. This allows the conversation to progress naturally and opens the door to develop the much sought-after,deeper connection that personalized service and outreach can establish.
Let's apply the automobile scenario to a large online retailer. Whereas the brick-and-mortar car dealership should be able to personally recall their customer's information on demand, large online organizations will never have that in-person opportunity. However, with the appropriate technology and strategy, they can ensure that anyone in contact with a customer will know what is necessary to provide a positive experience. 
How does experience drive loyalty?
Loyal customers are the lifeblood of consumer businesses. According to researchfrom Enterprise Management Associates, the longer the relationship with a company, the more the customer spends: a 5% increase in customer retention can yield a 25% increase in profit. The research also finds that repeat customers refer more people than one-time buyers. 
Many obstacles to building loyalty stem from failures in the customer experience: negative reviews, poor support, lack of timely promotions and breaches of trust (like misused or leaked data). These often are caused by siloedcustomer data, which yields an incomplete picture. In the digital world, where companies have extensive data, they must use smart data management and governance to prevent these issues.
How is data management the key?
Master data managementenables the assembly of a 360-degree view of each customer: who and where they are, what they've bought, and whatever problems or questions they've had. The key part of this view is the breaking-down of silos so all relevant information can be pulled together, creating a single source of truth that is accurate and up to date.
Once this holistic view of the customer is assembled, the next step in the data management journey is to make the proper pieces of that information available to the right people when they need it. A company with a mature strategy will have intelligent, collaborative technology that empowers data champions at all levels of the enterprise, from finance, sales and marketing, to customer support.
Right data, right hands, right time
Bringing together disparate customer data living in various systems and applications (like customer relationship management and enterprise resource planning) is a refinement to MDM that is sometimes referred to as shared "application data management." 
Correcting the inconsistencies to paint a true picture of each customer and every interaction they've had requires intelligent capabilities like matching and merging, hierarchy management, and graph visualizations, data quality and enrichment. Grouped together, these capabilities can be thought of as an intelligent data hub through which customer data is processed, refined, governed, accessed and stored. 
The data hub must have the flexibility to deliver this information in real time. From correcting and enhancing the information sitting in a business-facing CRM system, to providing its own intuitive interface tailored toward differing groups of data users, modern hub technology puts the necessary and latest data in front of those who need it, when they need it. 
Reaping the benefits of perfect data
Once a company has perfected this process, it won't matter how a customer reaches out because all representatives will know who she is and what she needs. Not only will employees be able to properly assist and contact customers, they'll be able to effectively cross-sell, upsell and market to them on the basis of a healthy, mutual relationship. 
This will not only increase retention, referrals, and satisfaction, it will bring additional value to data. Increased support responsiveness and greater organizational support can enable efficient flagging of quality-control issues. Perfect customer data can enable precise buying-pattern analysis, allowing marketing teams to recognize patterns that lead to timely, first-time sales.
Winning customer loyalty is not a one-time goal. It must continue daily. To do so, businesses must build their foundational technical capabilities so they will know their customers — and will make them feel known.
About the Author
Lane Hartman is a senior business strategist at Semarchy, an intelligent data hub company. Its xDM platform is an innovation in hybrid multi-vector master data management that leverages smart algorithms and material design to simplify data stewardship, governance and integration.