Newell to Emphasize Most Profitable Brands
Get great content like this right in your inbox.
Subscribe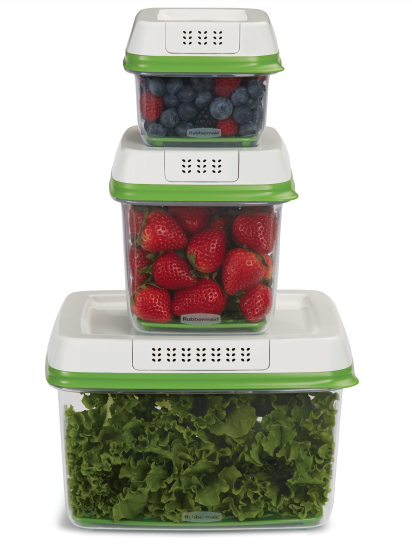 Newell Brands this month reported strong progress on an accelerated post-acquisition plan designed to drive growth and operational performance to alleviate the financial challenges it has faced since purchasing Jarden Corp. in August 2016.
The company plans to focus on its most profitable brands, reduce its global and factory warehouse footprint by 50%, and improve financial flexibility and increase free cash flow productivity, according to a presentation made last week at the Consumer Analyst Group of New York (CAGNY) conference.
One month earlier, CNBC.com also reported that the 115-year-old company will explore "strategic options" for at least 10 of its industrial and consumer businesses, including Rubbermaid. Newell's stock plunged more than 20% after that announcement.
Following the potential divestitures, Newell expects to have nine core consumer divisions with approximately $11 billion in sales. The remaining businesses' sales are expected to be 20% e-commerce-based, have deep innovation pipelines and simplified customer and supply chain footprints, said the company.
In addition to the reduced global footprint, plans to drive operational efficiency and simplify operations include a 50% in the company's customer base and the consolidation of 80% of global sales on two enterprise resource planning platforms by the end of 2019.
Hoboken, NJ-based Newell's $13.2 billion acquisition of Jarden was plagued with doubts from its inception. Analysts were skeptical about Jarden's larger size and questioned the synergies between the two companies' product lines. Offerings now range from Elmer's Glue and Sharpie Pens (from the Newell side) to small appliance brands like Mr. Coffee, Sunbeam and Coleman (from Jarden). While Jarden has a better developed e-commerce and direct-to-consumer business, many of its 130 brands are relatively small.
Not only does it not seem to have completely "come together," but three executives who had joined Newell's board as part of the acquisition resigned in January. One of them, investor Martin Franklin, felt "limited in his ability to influence the company's strategy," CNBC reported.
Newell has grown largely by acquisition since the 1960s. One of its largest and most challenging transactions took place in 1999, when it merged with Rubbermaid.