08/21/2016
Marketing to Healthy Food Shoppers
What foods are "good for you?" For today's shoppers, that answer is constantly shifting, and CPG manufacturers are running to keep up with the winds of change.
According to a recent Deloitte report, "Capitalizing on the Shifting Consumer Food Value Equation," health and wellness has become an essential, yet complex, driver in how consumer preferences evolve and how shoppers consider what food to buy. In an era where food retailers and CPG companies face lagging growth – overall food and beverage retail sales grew by an inflation-mirroring 2.6% annually between 2012 and 2014 – and smaller brands are grabbing a growing piece of the pie, it's clear that CPG companies need to work hard to figure out what consumers want.
These days, what shoppers want when it comes to "healthy" food is based on a far-more-holistic perspective than in the past, when a single element such as carbohydrates or sugar may have tipped the scales in favor of a purchase. FMI's 2015 "U.S. Grocery Shopper Trends" report, for instance, found that consumers may now examine as many as 15 data points on the front and back of packages that they consider important – everything from "whole grain" and "no trans fats" to "gluten-free," "no preservatives" and "certified organic."
In response, many large CPG companies have acquired smaller companies that specialize in "healthy," "natural" or "organic food" to make sure they remain front-and-center in the mind of the health-and-wellness food shopper. The list of M&A's is long: Starbucks owns Evolution Fresh; Pinnacle Foods bought Boulder Brands Q4 last year; PepsiCo owns Stacy's Pita Chips and Naked Juice; General Mills owns Annie's; and on and on.
So what are the best ways for CPG marketers to reach the natural/healthy food shopper? We asked six industry professionals to weigh in on how to succeed in this fast-moving space.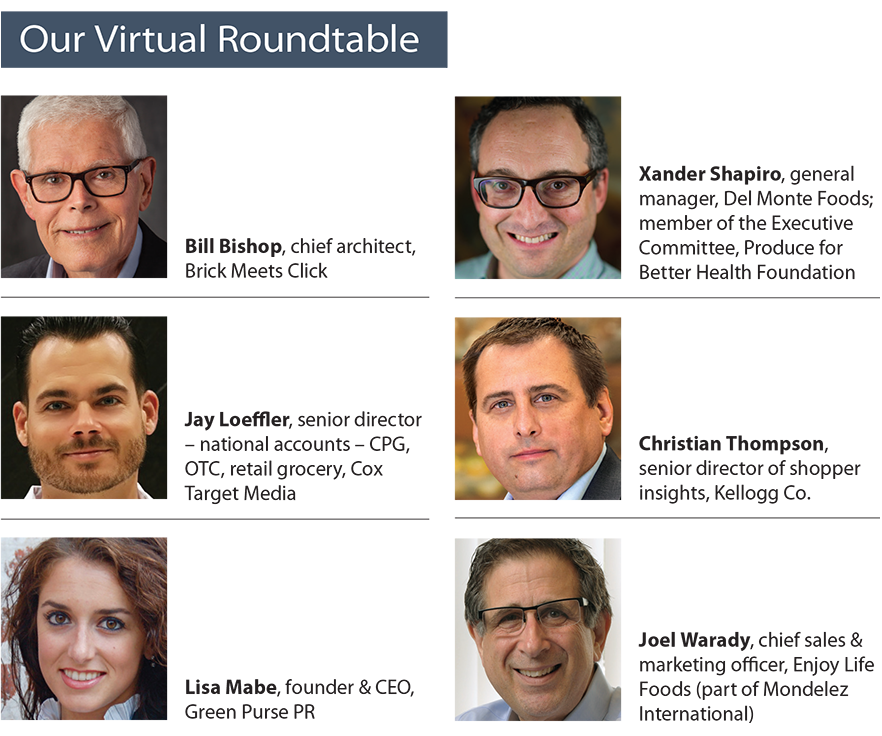 How do you define the natural/healthy food shopper? What makes them distinct?
Joel Warady: The definition of clean eating and of healthy food shoppers continues to evolve. We caution retailers not to chase fads ... but it's easier said than done.
Christian Thompson: It's a loose definition, especially when it comes to the shopper's mindset. Kellogg did a study on this two years ago: What was interesting is that each shopper had her own definition of whether she was eating healthy. It's in the eye of the beholder.
Xander Shapiro: Everything is a spectrum in this space. I don't think there are really single-issue shoppers. Everyone has some combination of nutrition and convenience. Everyone is shopping in all dimensions.
Lisa Mabe: Healthy food shoppers have fundamentally different values from other shoppers. Other consumers are more concerned with price, but for healthy food shoppers, it's about purchasing better-quality food as an investment in the health, longevity and vitality of their families.
"Each shopper had her own definition of whether she is eating healthy."
-- Christian Thompson
How big of a market are health-and-wellness food shoppers? Is it growing?
Jay Loeffler: It's an extraordinarily big industry that is growing rapidly with a ton of mergers and acquisitions. Large CPG companies are getting into the space. Regardless of what generational class shoppers are in, whenever there is a big lifestyle change, such as parenthood, there may be big behavior changes. According to Baby Center's "2015 State of Modern Motherhood Report," for example, 63% of mothers reported switching to buying more natural and organic after their first baby.
Warady: We are in the "free from" space – we believe a figure of $12 billion is realistic when it comes to food shoppers looking for allergen-free foods.
Bill Bishop: People have different levels of commitment to health-and-wellness eating, but 75% of shoppers sometimes have health-and-wellness considerations that affect food choices.
Thompson: If you're talking the hard-core, totally holistic folks – who don't want GMOs, who eat raw food, for example – it's very small. But in the broader sense of those who don't want dyes in their food or are looking for an absence of negative in their food, it's a broader group. Companies are moving in that direction because that's what today's shopper demands.
How do you segment shoppers in the health-and-wellness food space?
Warady: Our bull's-eye target is those people who have celiac disease or gluten intolerance. And then the outside ring we target those who choose clean eating as a lifestyle. Within those groups we segment further. Ninety-four percent of our customers are women – where mom is doing most of the shopping.
Bishop: Some people are committed to what you might call generally the healthy lifestyle – those eating less processed foods, more natural food. Then there are those who are probably interested in calorie count as well as nutrition – a larger group. Then, there are very specific segments of healthy shoppers. Some are interested in organic. Some are eating because of a chronic condition such as food intolerance or diabetes.
Loeffler: It's more than just about demographics, such as Millennials. It's also about lifestyle changes – that you've become a mother, or that you have income that includes extra discretionary funds, or that you're passionate about being fit and healthy. So there are behavioral, psychographic and life stage attributes that are important to look at.
Thompson: We just rolled out detailed segmentation regarding breakfast cereal. There's a wide swath of folks who like sweet cereal, and then there are those who want natural cereal. We know there is a continuum in which our brands play. Kashi definitely plays more to the natural segment, as opposed to Krave, which is more for the "sweet satisfiers." But, that's not to say that "sweet satisfiers" ignore health and wellness. They may indulge in breakfast cereal, but in another category they go the healthy route, perhaps choosing water over soda pop.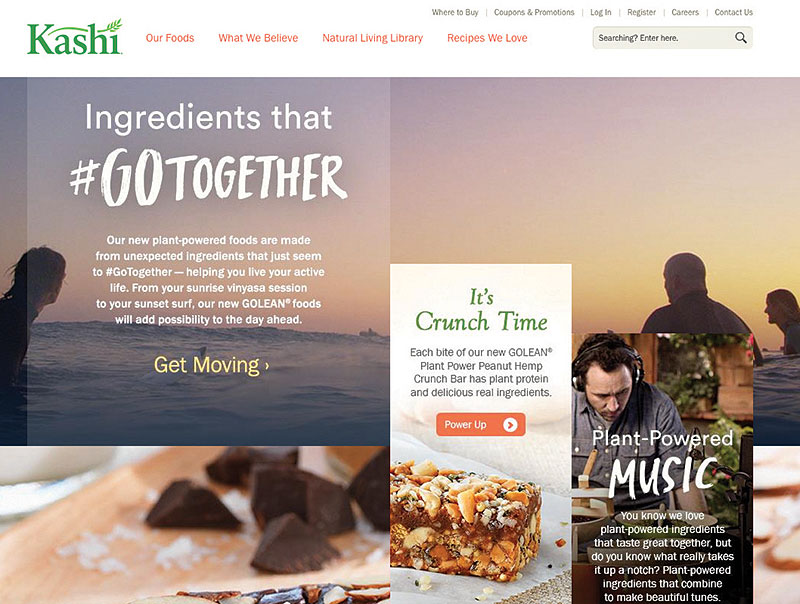 What are the latest trends in path-to-purchase marketing to natural/healthy food shoppers?
Bishop: Healthy-oriented shoppers are very intentional, with a fair amount of pre-shopping. They know what they want and they'll evaluate similar items to see what is best for them. Also, retailers work harder to serve the health-and-wellness needs of customers, such as with in-store dietitians. For example, Hy-Vee, a 200-store chain, has a professional dietitian in almost every store.
Thompson: A big trend is with the product itself. Brands are showing how the product can benefit the shopper's lifestyle and, more than ever, communicating to highlight the product's versatility. For instance, many of our products not only are for breakfast but can serve as a snacking opportunity that adds protein to your diet and helps build strong, healthy muscles.
Loeffler: The rise of the blogger has been a big trend. We built up our blogger network based on how bloggers were already speaking naturally about healthy living. If a company like Annie's wants to launch a product, we go to bloggers and say, "Who thinks this content would best fit with their audience?" Then, they can weave offers into how they are already positioning themselves. It's a more native way to use social bloggers and high influencers who go out and speak to customers.
Mabe: Transparency, or having a deeper connection to where food comes from, is a top-of-mind trend. Some research I've done recently is in the fresh meat category. Millennial moms feel disconnected at the retail level about where their meats come from. Ideally, they'd like to see more information at the shelf that specifically indicates where that cattle or chickens were raised, how they were brought up, imagery of the farmer who raises the meat.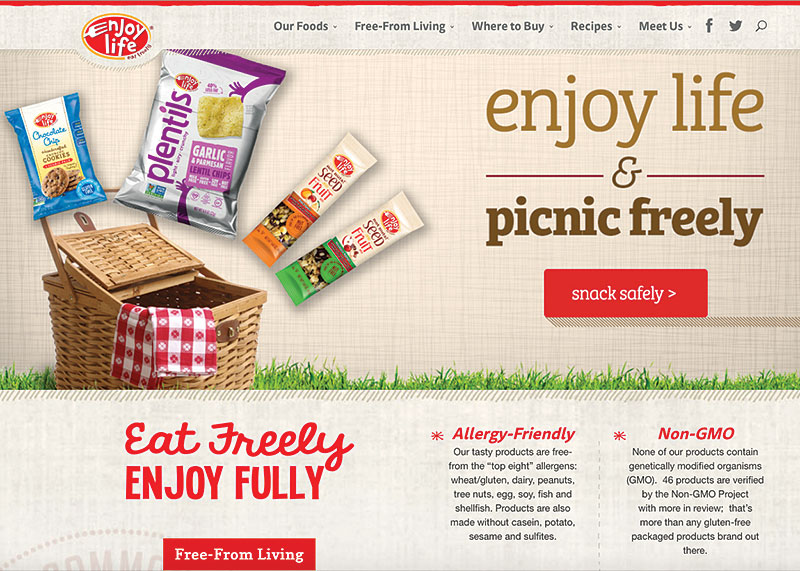 What are the most effective tactics to market to natural/healthy food shoppers?
Bishop: A high priority is product content that adequately describes CPG products that can go on the retailer's websites. There are also stories, case illustrations and information that consumers are looking for that the CPG should make available online to consumers looking for additional information.
Shapiro: What we see is very effective in our canned fruits and vegetable category is the idea of adding "one more." That is, offering easy tricks to add a can of vegetables or fruit to "plus up" your meal.
Loeffler: You need to understand your customer base – where they shop, what their behaviors are. Then, you need an omnichannel solution that usually includes some offline print or FSI promotion as well as digital – whether it's geo-targeted display or social – and in-store. It's about hitting people at all different stages of their path-to-purchase journey.
What is the status of nutritional food ratings/labels?
Mabe: People are looking more at how much sugar or gluten is in the products they buy. Third-party certification is also important to today's healthy food shoppers.
Thompson: The challenge is that nutritional labeling has been out there for 20 years, but are people really reading it and eating better? From a shopper standpoint our research shows your truly regimented health-and-wellness shoppers understand what those ingredients are and what they're saying to them. But for the average shopper, they have less understanding as to why, say, gluten free should be important.
Shapiro: While a large percentage of people claim to regularly read labels, our studies show 20% to 25% are actually flipping the box around on the shelf. What is really important is uniformity of labeling. You can't expect everyone to be a registered dietitian.
"There's some dismay when you hear in the news that a particular brand that you thought was small and artisanal suddenly gets purchased by a big food company, but it makes good business sense all around in many cases."
-- Lisa Mabe
In recent years, we've seen a number of larger manufacturers gobbling up smaller healthy food manufacturers. What's to be gained? What's to be lost without doing this?
Warady: When we were negotiating with Mondelez, it was important to us to not only maintain the brand promise but continue to operate as a standalone company. A year after the purchase, Mondelez has held true to this. They have allowed us to continue what we do, and we aren't integrated within the Mondelez system.
Shapiro: We just bought a regional vegetable company. The benefits include increased buying power and streamlining path-to-market distribution. As a large company, we can help the smaller company get their products more effectively and consistently distributed.
Mabe: I'm actually a pretty big fan of this. I think at the consumer level there's some dismay when you hear in the news that a particular brand that you thought was small and artisanal suddenly gets purchased by a big food company, but it makes good business sense all around in many cases.
Give us an example or two of effective/best-in-class marketing in the natural/healthy food category.
Thompson: Kashi is a good example of how you can be transparent about what role your company is playing, using social media not just to communicate about a product but what is being done with the product. Kraft (Heinz) is another good example of great communication, with its mac & cheese, when it removed artificial preservatives, flavors and dyes from its recipe in December. The company launched a marketing campaign where it let customers know that the recipe had been changed for three months without shoppers realizing it.
Shapiro: Campbell (Soup Co.) has done an impressive job by boosting innovation and speed to market with the smaller companies it has acquired. It has Plum Organics with a lot of innovation with the pouch. And Bolthouse Farms has a big campaign around carrots as junk food. It is very engaged and shows a lot of leadership on its fruits & veggies campaign.