A Look Inside Albertsons' Latest Flagship in Idaho
Get great content like this right in your inbox.
Subscribe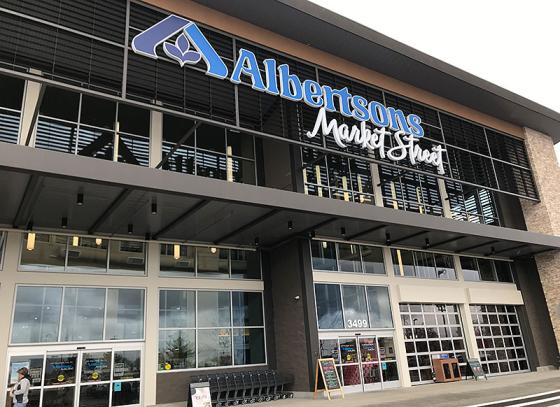 Albertsons Cos. opened its largest store to date in Meridian, ID, in March. The 110,000-square-foot Albertsons Market Street store is also the latest flagship to open in Idaho, following the opening of the 68,000-square-foot Albertsons Market Street location in Boise, ID, last July.
"It's such a big space, but once you start walking around, it really doesn't feel enormous," Albertsons spokesperson Kathy Holland told local television station KTVB. "This is our premium store concept, very similar to our [Boise] store, but on an expanded size."
P2PI visited the Meridian store in April to check out the latest digital capabilities and retail concepts the grocer is testing there, like Volta charging stations and a digital display with a light-up endcap from the Hershey Co. positioned near the candy and snack aisles that employs a large digital header and digital shelf strips. (Watch the video below.)
Or, TVs and small LED screens are positioned throughout the store on endcaps, within aisles, affixed to walls and hanging from ceilings. Many promote particular programs like the company's annual Monopoly campaign, which was going on at the time of the visit. Others promote certain seasons and holidays, like Passover and Easter, or navigational signs.