Lego Offers Augmented Play Experiences
Get great content like this right in your inbox.
Subscribe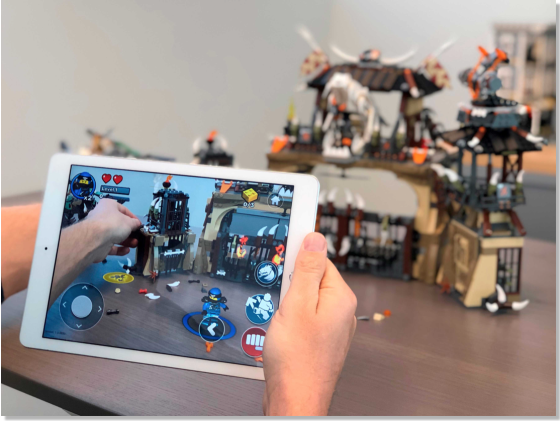 The Lego Group has introduced a free augmented reality iPhone app that provides children with an ongoing variety of interactive and experiential play experiences and scenarios related to the brand's physical products.
The Lego Playgrounds app unifies the digital and physical Lego worlds by bringing select play sets and experiences to life through mixed reality and other entertaining technologies. It lets users enjoy direct interaction and unlock more fun around their existing physical Lego sets.
"Lego Playgrounds will provide a `live' opportunity to test and learn directly with [children]," said Tom Donaldson, vice president of the brand's Creative Play Lab. "It's a unique way to engage with them and bring them close to our innovation process. Having this direct link to users creates a win for everybody. Sharing the latest play experiences is great fun for children and highly useful for Lego design and development teams, who can take their feedback and use it to make launch experiences better and more engaging."
"Lego Ninjago AR" will be the first Lego Playgrounds experience offered. It uses AR technology to detect select physical Lego Ninjago Dragon Hunters sets and bring them to life with exciting effects, animations and interactions. The game uses the multi-user support in Apple's ARKit technology, allowing two players to connect and play in a shared space. The AR technology requires an iPhone 6 or above with the latest iOS updates.
This is not the first interactive digital experience Lego has offered. In July, the company launched an AR app that allows users build with digital Lego bricks and bring their own Lego BrickHeadz characters to life. Designed to fit easily on a desk or shelf, Brickheadz allow users to create Iron-Man, Wonder Woman and other characters piece by piece.
In May, the company introduced Lego Duplo Stories, an Alexa skill that combines physical play with Amazon's voice service. Aimed at children ages 2 to 5, the skill creates an interactive storytelling experience that fosters fun, inquisitive play.