Kellogg, Tech Partners Pilot VR Merchandising Solution 
Get great content like this right in your inbox.
Subscribe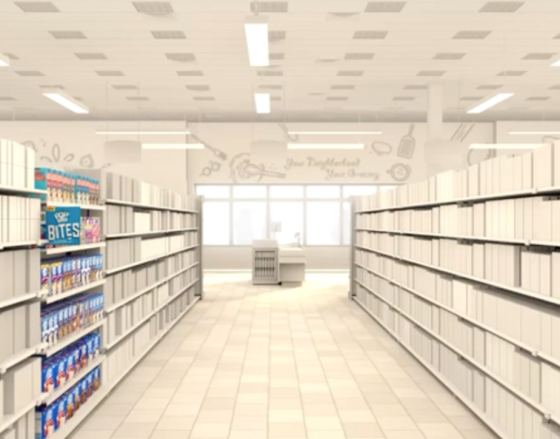 Kellogg Co. is collaborating with Accenture and Qualcomm Technologies to develop and pilot a tool that embeds eye tracking technology in a mobile virtual reality headset to conduct shopper and consumer research. 
The Accenture Extended Reality practice developed the VR-empowered merchandising solution using Qualcomm's VR reference design headset and mobile VR platform. The tool also features embedded eye-tracking and mixed reality software from InContext Solutions and data analytics capabilities from Cognitive3D. 
The resulting experience immerses consumers in a full-scale simulated store, enabling them to move through the space, shop, pick up products and place them in carts as the system monitors what they're looking at, for how long and why. The mobile solution is designed to let companies extend their reach to more geographically dispersed test participants and perform market research faster, more affordably and on a larger scale.
 
The solution was tested around the launch of Kellogg's new Pop Tarts Bites product, providing what the partners feel is far deeper behavioral data than would have been obtained from standard testing that often must rely on online surveys and/or in-home user tests.  
In fact, the new data led to an entirely different merchandising conclusion than had been determined by traditional methods: Rather than placing Pop Tarts Bites on higher shelves, which conventional testing indicated was the place shoppers expected to find new products, the VR testing demonstrated that optimal placement was on lower shelves; the shift led to a sales increase of 18% during testing.
 
"Our VR merchandising solution has the potential to transform product placement by examining consumer buying behavior in a holistic way," said Raffaella Camera, global head of innovation and market strategy for Accenture Extended Reality. "By combining the power of VR with eye-tracking and analytics capabilities, it allows significant new insights to be captured while consumers shop."
"When trying to best assess a future product's shelf placement, this new methodology provided optimal guidance from both a product and category perspective," said Jenny McDaniels, senior manager of category strategy at Kellogg. "This approach provided multiple data outputs, which in turn created a holistic solution that would drive success for both the category and product."
"This proof of concept with Accenture and Kellogg demonstrates the benefits of full immersion and eye-tracking," added Patrick Costello, senior director of business development at Qualcomm.
A media release announcing the collaborative activity identified four key benefits of the tool:
Expanding the reach of testing to diverse locations 

such as consumer homes, brick-and-mortar stores, product roadshows or other large consumer gatherings.

Improving the test environment 

by better simulating an actual shopping experience.

Increasing the analytics dataset without 

interrupting the shopping experience. The resulting analytics provide detailed insights into behavior.

Decreasing costs while improving flexibility

: 

A VR-based solution makes it easy to test multiple variants of retail designs and layouts cost-effectively. The environments can be modified in minutes to test various concepts.