GE Appliances Gets Smart Home Assist from Google
Get great content like this right in your inbox.
Subscribe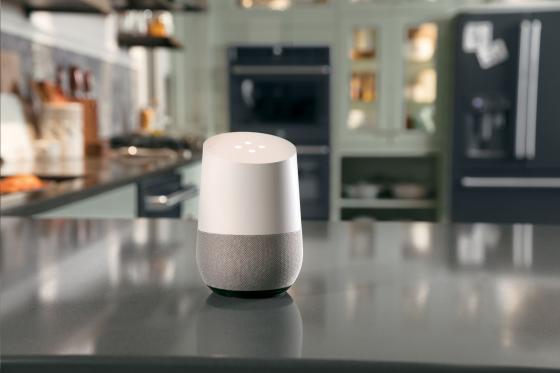 GE Appliances has introduced a full suite of voice-activated WiFi connected appliances that talk directly to Google Assistant — becoming the first manufacturer to do so.
The appliance manufacturer and Google collaborated to develop the technology, which aims to make GE products even more convenient for consumers to use. Until now, appliance owners had to use GE's own Geneva Home app to communicate with Google. Instead of saying, "Hey Google, ask Geneva Home to preheat the oven to 425 degrees," for example, users now just say, "Hey Google, preheat the oven to 425 degrees."
"Working with Google, we have created a more natural way to communicate with appliances that allows you to speak your request like you would with any friend or family member," said Shawn Stover, vice president of GE Appliances' SmartHome Solutions team. "You can ask the Google Assistant how much time is left on the washer cycle, if the dishes in the dishwasher are clean, to extend the tumble dry cycle or to turn off the air. It's a continuing conversation you can have that gets more intuitive as you add more appliances to the mix."
GE uses a "U+ Connect" platform as the smart connection to seamlessly integrate Google Assistant (and other integrated technologies like Nest) with in-home appliances. Through an open interface protocol, the U+ Connect platform allows for "dialogs" that connect various appliances and services, enabling the company to improve and enhance product functionality and add new software features as they are developed. 
"Simply link your account in the Google Home app to U+ Connect, and you are ready to go," added Stover. "The platform is highly expandable, so you can connect the appliances you buy today or in six months and know they will sync up without a problem. The same goes for our current connected appliance owners. The platform is backward-compatible, so you get all the new functionality too."
The GE smart appliances that work directly with Google Assistant include refrigerators, ovens, ventilation hoods, dishwashers, air conditioners, washers and dryers across five brands: Monogram, Café, GE Profile, GE and Haier.
According to Statista.com, U.S. sales of smart appliances have been steadily on the rise, totaling $5 billion in 2018, up from $3 billion in 2016. Sales are expected to increase a compound annual growth rate of 14.8% through 2022.
Current household penetration is 14.2% and is expected to hit almost 29% by 2022. Consumers aged 25 to 34 are the most frequent purchasers (47%), followed by 35- to 44-year-olds (28%) and 18- to 24-year-olds (17%).
GE Appliances is owned by Qingdao Haier Co., which ranked No. 30 on CGT's list of the "Top 100 Consumer Goods Companies" for 2017.