Food Network Star Mauro to Keynote Total Meal Solutions Summit
Get great content like this right in your inbox.
Subscribe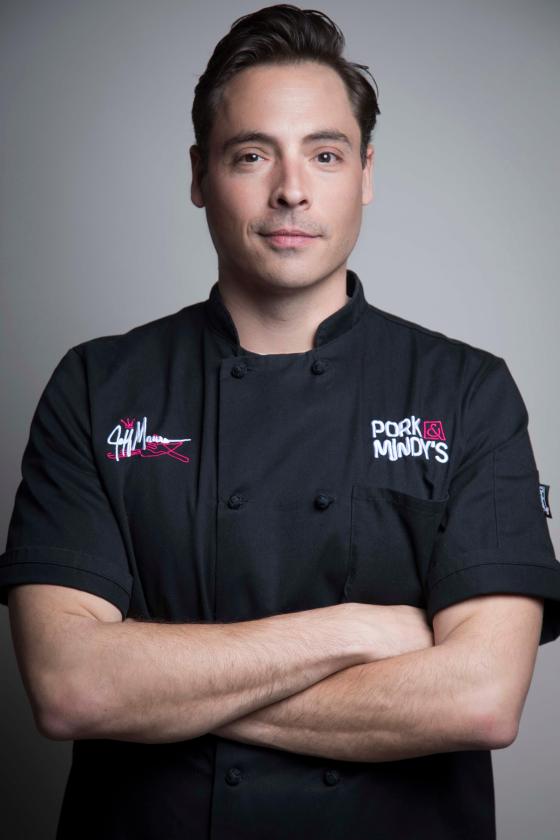 Jeff Mauro will be the keynote speaker for Progressive Grocer's Total Meal Solutions Summit, taking place September 9 and 10 in Austin, TX. Over one and a half days, this interactive summit will equip the nation's top retailers with proven tactics for developing a robust meal solutions program that will increase basket size and resonate with shoppers.
Mauro gained fame as the winner of Season 7 ofFood Network Star. His prize was his first show, the Emmy-nominated Sandwich King, which ran for 5 successful seasons. He also co-hosted the Food Network's Saturday afternoon juggernaut The Kitchen, which is now in its 22nd season. He has appeared on Late Night with Jimmy Fallon and has guest-hosted The Today Show, Good Morning America, Steve Harvey, The Talk, The Rachael Ray Show and more. 
He currently is partner and executive chef of Pork and Mindy's, a fast-casual barbecue restaurant specializing in sandwiches. Pork and Mindy's has recently expanded into Mariano's Fresh Market grocery stores in the Chicago area, bringing its signature sandwiches as well as special menus and grab-and-go items exclusive to Mariano's stores.
"We are thrilled to have Jeff Mauro sign on to PG's Total Meal Solutions Summit," said Jim Dudlicek, editorial director of Progressive Grocer. "His background and enthusiasm for great eating will add even more excitement to a bold lineup that showcases innovation, inspiration and an intimate exchange of ideas."
Mauro will be bringing his culinary experience and signature humor to Total Meal Solutions Summit, where he will speak about his experiences in the food industry as well as the process and challenges of launching his Pork and Mindy's concept for grocery retail foodservice. 
Other highlights of the Total Meal Solutions Summit include a food tour of Austin-area establishments excelling at meal solutions; the Progressive Grocer Chef Challenge, a live cooking competition with surprise ingredients; and critical research on foodservice trends from Datassential, the Food Marketing Institute and Progressive Grocer. 
Participants in the Summit include retailers like Whole Foods Market, Albertsons Companies, Giant Food, and H-E-B, as well as companies like Tito's Vodka, Nestle Professional, Coca-Cola Company, Elkay Plastics, and Ruiz Foods.
Registration is now open and complimentary for approved retailers. Visit www.totalmealsolutions.com to learn more about the summit and reserve your spot today.
If you are interested in sponsoring the Total Meal Solutions Summit, there are limited opportunities still available. Contact John Schrei, [email protected], for more information.
About Progressive Grocer 
Progressive Grocer has been the #1 media brand in the US grocery industry since 1922. Through its balanced editorial approach and industry leading reporting, Progressive Grocer is the most trusted resource in retail business media, providing the industry trends, consumer insights, and data needed by grocery retailers. Top executives look to Progressive Grocer for guidance in navigating this fast-paced, ever-changing industry, accessing this information across its digital platforms, print magazine, proprietary research, award programs and informative events. Visit https://progressivegrocer.com.
About EnsembleIQ 
EnsembleIQ is the leading business intelligence platform serving the retail, consumer goods, health care, food service; pharmacy and hospitality industries focused on helping customers solve big problems and inspiring bold ideas. EnsembleIQ operates an integrated network of media brands across all retail sectors and leverages its scale to inform, connect and provide actionable marketplace intelligence to help clients achieve growth. Visit http://www.ensembleiq.com.
EnsembleIQ is a portfolio company of RFE Investment Partners, a private equity investor with more than 30 years of experience investing in growth companies in partnership with strong management teams. Visit http://www.rfeip.com.