Food Lion Reprises Fruit Fundraiser
Get great content like this right in your inbox.
Subscribe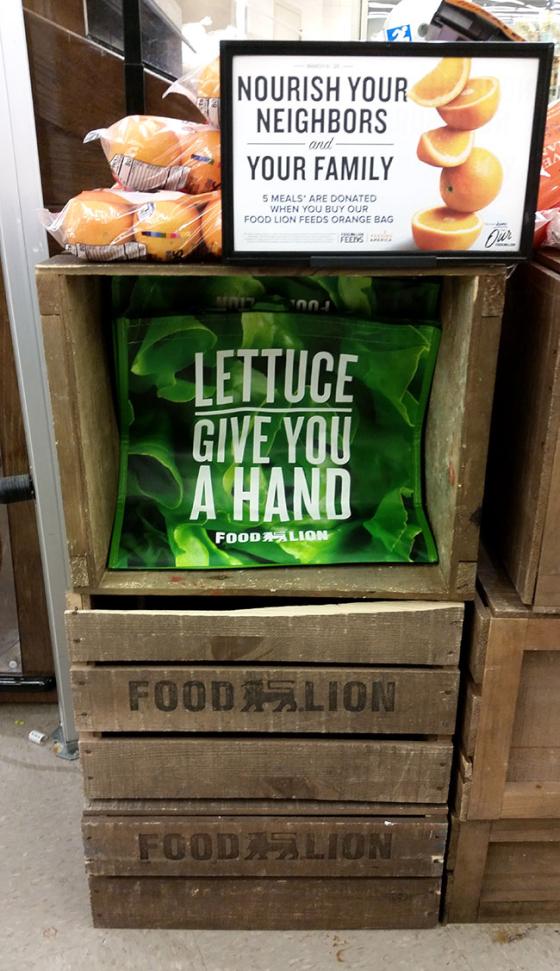 Ahold Delhaize's Food Lion activated its Food Lion Feeds hunger relief cause platform last month by reprising a fundraiser the retailer has conducted in the past that ties donations to purchases of store-brand bags of fruit. This year, the fruit was oranges. 
Food Lion pledged to donate $0.50 (or five meals) to local Feeding America-affiliated food banks for every specially marked bag of navel oranges purchased from March 6-26, guaranteeing a minimum donation of $100,000. The bags of oranges were priced at $2.99 for MVP loyalty cardholders. 
"This new orange bag campaign is one of the many ways that our customers can help to nourish our neighbors in need and set them up for success," said Emma Inman, director of external communications and community relations at Food Lion, in a media release.
In stores, the bags of oranges were stocked on a dump table in the produce department outfitted with an affixed "nourish your neighbors and your family" sign calling out the initiative. Nearby, wooden Food Lion-branded crates bearing a similar sign also stocked the bags of oranges along with the chain's branded reusable shopping bags.
Online support included a March 7 Instagram update, a March 12 email ad and a home page display ad on the retailer's website, which directed shoppers to a web page depicting the same "nourish your neighbors and your family" messaging employed in stores. The web page also informed shoppers of the bagged oranges' availability in stores as well as online. On Twitter, Food Lion retweeted multiple supporting updates from South Carolina food bank Harvest Hope.
Chain circulars rounded out the support with features during each week of the promotional period, including a front page ad on March 6 – the day the fundraiser kicked off – and full-page features in its digital circulars through March 26.  
Since the Food Lion Feeds initiative debuted in 2014, the Ahold-owned grocer has run variations of the orange fundraiser every year, though typically in the fall. Food Lion has committed to providing 500 million meals to those in need by the end of 2020 through in-store campaigns, food rescue programs, equipment and product donations, and associate volunteering.
NOTE: For more images from this campaign and Food Lion, visit p2pi.org. Path to Purchase Institute members have access to more than 3,500 images and 600 articles of marketing and merchandising activity at Ahold Delhaize banners, along with a full Retailer Profile outlining its operations and strategies.