Dean Foods Enjoys More Good Karma
Get great content like this right in your inbox.
Subscribe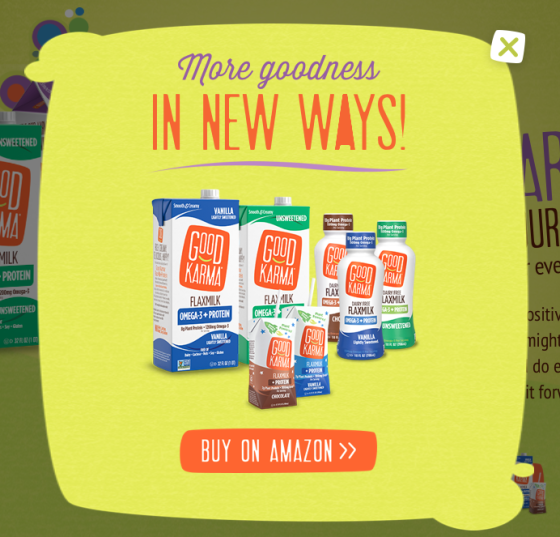 Dairy products giant Dean Foods Co. has increased its ownership percentage to take a majority stake in Good Karma Foods, maker of flaxseed-based milk and yogurt alternatives. 
The investment signifies Dallas-based Dean Foods' growing commitment to plant-based foods and beverages. Good Karma's vegan products contain no major allergens and are highly nutritious. Their neutral flavor and creamy texture appeal to shoppers seeking tasty alternatives to conventional dairy. 
"Good Karma is a fast-growing brand that gets us back into the growing plant-based food and beverage category, making it an excellent addition to our portfolio," said Dean Foods chief executive officer Ralph Scozzafava. "Our investment in Good Karma is one example of how we are executing against one of the major pillars of our strategic plan to build and buy strong brands." 
"We are thrilled about our continued partnership with the Dean Foods team," added Good Karma CEO Doug Radi. "We are excited about how this will advance our mission of inspiring goodness by making our plant-based, non-dairy beverages and yogurts more accessible across the U.S."
Good Karma will continue to operate as a Boulder, CO-based independent company led by its existing leadership team. 2x Consumer Products Growth Partners continues to be a material investor and supporter.
Originally a private label manufacturer of dairy alternative milks, Good Karma created its own branded line in 2014 and expanded beyond beverages to yogurt in late 2016. Last summer, Dean Foods made a minority investment. That deal's goals included building Good Karma's brands, supporting growth in conventional retail chains and helping to foster new product innovation.
The initial investment also marked a return to plant-based products for Dean. In 2013, the company spun off its Colorado-based WhiteWave division, which included soymilk brand Silk, and also sold plant-based protein brand Morningstar.