Alexa, Can You Grow My Sales?
Get great content like this right in your inbox.
Subscribe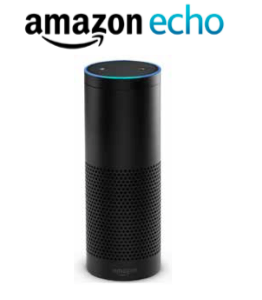 Virtual assistants are now a daily part of life for millions of consumers. Smart speakers alone are already in more than one-third of U.S. homes, and that number is growing fast. But even more consumers are interacting with voice assistants without any smart speaker device at all: four out of five access their voice assistants through mobile devices, laptops, smart appliances or their vehicles.
As virtual assistants soar in popularity, Amazon and Google are pushing voice as the next major purchasing channel. Amazon maintains a comfortable lead in this space with its bestselling Alexa-powered Echo Smart Speakers, mobile devices and a growing list of enabled products.  
How Are Consumers Using Alexa?
Thus far, Alexa has been used most often to fulfill basic functions, like finding directions or playing music. Alexa also plays a significant role in the booming home automation space, with voice-activated appliances like lighting, thermostats, robotic vacuums, etc., becoming more and more popular.
Nonetheless, consumers still haven't fully embraced voice commerce: fewer than one-third of Echo users have ever made a purchase using Alexa, and fewer than one-sixth have done it more than once.  Right now, voice commerce as a whole is only worth $2 billion annually. 
Consumers are, however, using virtual assistants at the beginning of their path to purchase, before switching to screen-based devices.  While voice isn't replacing the shopping trip, it is replacing the shopping list. This is important for brands, because now creating Alexa-specific search strategies and content is imperative; products that can't easily be found with an Alexa search are less likely to end up on the shopping list and less likely to be purchased. 
This trend is likely to continue: comScore predicts that, by 2020, half of all digital searches will be voice searches. Competing in Alexa now has to be an integral component of every brand's fundamental e-commerce strategy.
Furthermore, if recent history is any guide, it won't be long before voice commerce explodes, too.  As more and more consumers interface with Alexa to make their lists, using the service on the path to purchase will become increasingly common, and consumers will be more likely to shop with Alexa in the long run. We're already starting to see this evolution in the consumer packaged goods space — thanks in no small part to Alexa's popularity in creating shopping lists, grocery is the most popular product category in the nascent voice commerce field.
Even now, there are several categories with easy-win opportunities to expand voice commerce in the near term based on current Alexa usage, like media and entertainment, hospitality, home automation and grocery. These industries will be at the vanguard of the evolution from voice search to voice commerce. 
How to Win in Voice Today
Voice commerce is unique in that it lacks a visual element. Therefore, the most crucial change for brands when crafting their voice strategies will be adapting to verbal searches. Spoken dialect differs from written word, and Alexa voice-search terms differ from typed. Consequently, brands must now target dialect and traditional keywords, and also must tailor product descriptions and other content so they don't rely on images to supplement text.  
That being said, the most important factors that drive success in voice search are the same ones that drive desktop or mobile search. If you focus on the following fundamentals,  you will win in all of Amazon's search channels — Alexa included.
1. Purchase History: If you have purchased a category or brand before and use that in your voice request ("Alexa, order diapers"), Alexa will first recommend the product previously purchased. This means voice accelerates the subscription and personalized search model, where winning the first purchase is critical and stealing share from competitor brands becomes much harder.
2. Amazon's Choice: Where there is no purchase history, Alexa first recommends "Amazon's Choice." Introduced specifically to be the go-to search result for Alexa, Amazon's Choice is a massive leverage opportunity for brands looking to gain ground in voice. Choice is an algorithmic, dynamic tag that's influenced by several factors that drive customer satisfaction, and hence conversion, across all search channels. 
To win the tag, items must be eligible for Prime (meaning they need to be fulfilled by Amazon) and available to purchase, maintain a product rating of 4.0 or more, and have a good history relative to customer feedback and return rates. To maintain their Amazon's Choice status, they must have measurement programs in place to understand their availability and quality of consumer reviews, in addition to optimizing content to win voice search. 
3. Organic Search Results: After Amazon's Choice, Alexa search uses the same search algorithm for mobile and desktop, so the same fundamentals apply. As Amazon continues to evolve its search algorithm, what defines good content — including product title, keywords, on-page features and description — is always changing and needs to be continually optimized to improve organic search results and drive traffic and conversion. This will require extra attention in the voice channel, as brands must now incorporate verbal idioms, expressions, and keywords. 
4. Performance: A brand's biggest friend in voice search is performance. To capture a share of the voice market, products must be winning on desktop and mobile. If an item ranks at the top of desktop or mobile search, voice search will amplify its success and drive more sales, more repeat customers, and more brand loyalty. Therefore, optimizing the traditional key digital shelf levers of content, availability, reviews, traffic, and conversion will give brands a foothold in voice.
Voice commerce is attractive to consumers because it offers both convenience and personalization; brand manufacturers benefit from the opportunity to leverage the growing number of voice-enabled devices on the market that interact directly with consumers several times a day. Voice isn't going to replace screens any time soon, but it may yet redefine e-commerce as we know it. 
In the meantime, brands can win in voice commerce by continuing to focus on the fundamentals of how consumers find products online as a key component to a winning e-commerce and Amazon-first strategy.
About the Author
Danny Silverman is chief marketing officer at Clavis Insight, a leading source for e-commerce insights. He is a global e-commerce marketing, business strategy, technology and sales expert with over 14 years of experience working with some of the world's largest brands to enhance equity and drive sales at online and omnichannel retailers with data-driven insights and experience-informed action. Prior to joining Clavis, Silverman spent eight years at Johnson & Johnson, where he built the company's e-commerce strategy and global Amazon relationship.