Aldo Optimizes Fulfillment Through Advanced Analytics
Get great content like this right in your inbox.
Subscribe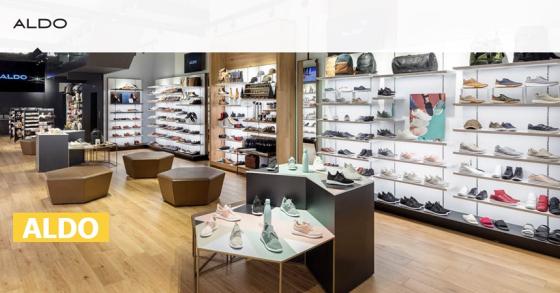 The Aldo Group is leveraging advanced analytics across brands to optimize customer order fulfillment objectives.
With 3,000 points of sale in more than 100 countries around the world, the footwear and accessories manufacturer operates under two signature brands, Aldo and Call It Spring, and one multi-brand retail concept, Globo. Through the new agreement, Celect will help the company optimize the fulfillment of online orders from all corporate stores. 
"Retail is in a transformational phase and we are excited to continue our growth with Celect through advanced analytics and optimization. The fulfillment optimization initiatives put into place have proven extremely successful to date, and have produced strong results for our company. We look forward to continuing this positive trend in the coming years," said Jennifer Maks, Aldo's senior vice president of omnichannel.  
Retailers can face problems establishing "best case" fulfillment scenarios when using more traditional order management systems, which can't balance multiple — and often conflicting — business objectives.
Several issues can arise from using outdated systems, including an unnecessary increase in costs, a decline in key metrics, a marked decrease in margins and, most importantly, a negative impact on the customer's overall experience with the brand.
By comparison, Aldo is fulfilling its online orders from the most profitable location with Celect Fulfillment Optimization, which predicts customer demand in real time and determines which stores have more inventory than demand requires. This lets Aldo avoid selling from locations that are more likely to sell out while targeting stores likely to experience lower demand.
The ability to make dynamic optimization trade-offs across orders — as opposed to processing one order at a time — improves key performance metrics such as reduced split-shipments, lower shipping costs and improved delivery times.