12/18/2010
2010 Top 100: Apparel, Footwear, Accessories
1. LVMH Group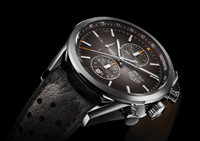 Despite a small decline in group revenue, the Fashion & Leather Goods business of LVMH Group recorded revenue growth of 5 percent in 2009. Its flagship brand Louis Vuitton, with double-digit revenue growth in 2009, undoubtedly strengthened its leading position at the heart of the luxury goods market. Last year was also notable for Louis Vuitton's launch of a high-end jewelry collection and, in the fast growing men's market, progress of the Damier Graphite line. The company continues to expand in 2010, becoming a shareholder of Herms International. It also reached an agreement to acquire a controlling stake in Sack's, which will mark Sephora's entry into the Brazilian perfumes and cosmetics market, one of the largest and fastest-growing beauty markets worldwide.
8. Hanesbrands Inc.
To help transform from a push-based to a pull-based consumer apparel brand, Hanesbrands Inc. implemented a demand-sensing solution in October 2010. Using Vendor Managed Technologies Inc.'s (VMT) Velocity Demand Signal Repository, Hanesbrands intends to increase sell-through performance and inventory visibility from the time of shipment through store-level scanned sales at the register. The solution will eventually scale across the company's extended value chain, delivering cross-departmental sales insights and analytics to hundreds of business practitioners and serving as a single source of consumption-based analytics enterprisewide.
9. The Jones Group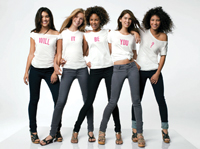 Jones Apparel Group celebrated its 40th birthday in a big way by changing its name to The Jones Group Inc. CEO Wesley Card said: "This new name embraces Jones' heritage while signaling our vision for the future. We remain focused on optimizing and expanding our portfolio to deliver value to shareholders, applying the same passion and creativity with which Sidney Kimmel founded the company." In related news, Stacy Lastrina was named Chief Marketing Officer at the end of 2009. She brings 19 years of company experience to the position.