03/10/2017
Who's Who in Supply Chain
Process and technology are two critical components of an efficient, effective consumer goods operation. But they're both worthless without the most critical component of all: the people who make them run. This month, CGT introduces a new editorial feature that will showcase noteworthy executives who are driving success in key business areas — starting with the supply chain. 
ANHEUSER-BUSCH INBEV
Peter Kraemer

Chief Supply Officer
Dave Taylor

Vice President, Supply
__________________________
AVON PRODUCTS

Don Purdy

Executive Director, IT Supply Chain
__________________________
CAMPBELL SOUP CO.

Todd Stillwell

Vice President, Integrated Business Planning
__________________________
CHURCH & DWIGHT
Andrew Yeager

Director, Supply Chain Planning
__________________________

COCA-COLA

Darlene Nicosia

Vice President, Commercial Products Supply
At Coke, the top supply chain job puts Nicosia in charge of manufacturing and sales to the beverage maker's global bottling operations. Before taking on the post, she served as chief procurement officer.
Vinnie D'Agostino

Director of Business Services
__________________________
COLGATE-PALMOLIVE
Michael Corbo

Chief Supply Chain Officer
__________________________

COMBE INC.

Patrick Bower

Senior Director, Global Supply Chain Planning & Customer Service
The 10-year company veteran is helping Combe (Just for Men, Vagisil, Aqua Velva) prepare for a marketplace that demands supply chain "agility" and is "fast approaching marketing execution at the speed of thought," he told CGT last spring.
__________________________
CONAGRA BRANDS

Craig Weiss

Vice President, Supply Chain Planning, Programs & Logistics
__________________________
CONSTELLATION BRANDS
Terry Obele
Senior Director, Logistics & Distribution
__________________________
DR PEPPER SNAPPLE GROUP

Maria Gonzalez Trayer
Director, Controller Supply Chain & Operations
__________________________
EDGEWELL PERSONAL CARE

Robert Rosasco

Vice President Global Supply Chain, Engineering
__________________________
HAGGAR CLOTHING COMPANY
David Walsh
CIO
Walsh was charged with aligning Haggar's IT and business operations when he joined the company in 2014. He quickly developed a roadmap of process and technology improvements. The resulting impact led CGT to name Haggar as a finalist in its 2016 Dick Clark Supply Chain Award competition.
Walsh's 23-year career boasts a blend of consulting and industry roles. His "big push" into supply chain-related areas started in 2004, when he served as CIO/COO of a consumer goods company.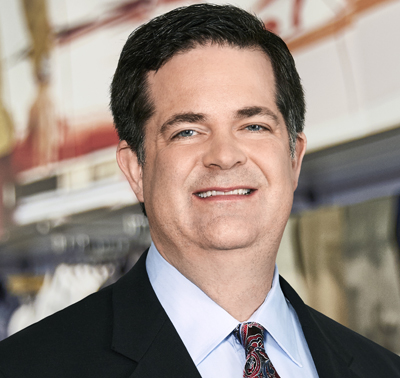 "Like all companies, Haggar is full of data. The trick is to quickly turn it into actionable insights," Walsh says. "We have to quickly figure out what's going on, what adjustments we need to make and how we can boost sales for the next day and next week. We also have to push the sales information against our inventory plan to make sure trends are reflected.
"You can't get same-day delivery if you solely fulfill from centralized distribution."
"For the past two years, we've been moving to an exception-based approach for managing this process. Our planning group has partnered quite nicely with Haggar Technology to create the dashboards and visual insights into the information. That, in turn, has allowed for better communication with our sourcing group."
Looking to the future, "There is real value in turning the retail store from a sales location only into a sales and distribution node. There is a balance you are trying to strike between centralized and store-based fulfillment," Walsh says. "You can't get same-day delivery if you solely fulfill from centralized distribution.
"The ability to efficiently manage and leverage your supply chain 
is really based on your ability to manage and consume the right information," he says. "We're at an inflection point. In the next few years, we're going to see tremendous advances in predictive and advanced analytics. The ability to cut through the data to get to the truth means lower costs, better service, and a better way of doing things."
__________________________
HANESBRANDS

Craig Swecker

Vice President, Global Supply Chain Finance
__________________________
HERSHEY CO.
Terry O'Day
Senior VP, Chief Product Supply and Technology Officer
O'Day's duties as chief supply chain officer expanded in March 2017 to include productivity, information technology and enterprise connectivity when new chief executive officer Michele Buck restructured her top team.
__________________________
JOHNSON & JOHNSON
Anne Helmstetter

VP, Supply Chain Excellence & PMO
Ben Landis

Senior IT Director, Worldwide Supply Chain
Bruce Plotnick

Director, Supply Chain Project Management
__________________________

KELLOGG CO.
Alistair Hirst

Senior Vice President, Global Supply Chain
Talk about literally working your way through the supply chain: Hirst's 33-year career at Kellogg began as a food technologist at a plant in Spring, South Africa. He took his current post in 2012. Kellogg recently announced plans to end all direct-store delivery.
__________________________
KEURIG GREEN MOUNTAIN, INC.
Penelope Lambropoulos

Director, Supply Chain Sustainability
__________________________

KIMBERLY-CLARK
Sandra MacQuillan

Chief Supply Chain Officer
MacQuillan joined K-C from Mars Petcare in early 2015 as the packaged goods maker's first chief supply chain officer. In 2016, she helped launch a global sustainability initiative that ultimately aims to give the company "a footprint that gives back, rather than takes," as she explained at the time.
__________________________
KRAFT HEINZ

Brian Louis

Head of Customer Supply Chain-Walmart/Sam's Club
__________________________

LEGO GROUP
Bali Padda

Chief Executive Officer
Padda's appointment to the toy maker's top post last December was hailed by Forbes as the latest example of a "business to be headed by an executive rising out of supply chain to the role of CEO."

Ulrik Gernow
Chief Business Transformation Officer
"It's our aim to achieve an agile and synchronized supply chain all the way from customers to upstream distribution and manufacturing operations," Gernow recently stated as Lego announced a "broad digital transformation" of its existing model.
__________________________

L'OREAL USA

Andrea Atwell

Vice President, Direct-to-Consumer E-Commerce
Her impact on the supply chain industry at large was strong enough to prompt a compe tor to nominate her for a 2015 CGT Visionary Award. Maybe that's why L'Oreal put her in charge of direct-to-consumer activity for its consumer products division last September.

Travis Harrison

Vice President, Global Supply Chain, Luxe Division
After eight years at L'Oreal, Harrison took on his current role with Luxe in 2016. "There is a tendency within supply chain functions to gravitate toward process and system to improve results, but I'm a strong believer in starting with people and organization," Harrison told CGT last year, when he was recognized as a Visionary.
__________________________

MARS, INC.
Richard Ware

Vice President, Supply, R&D and Procurement
Ware first joined the candy maker as a research scientist in his native U.K. in 1988. He held a variety of roles in the trio of business functions that make up his current title before taking over all three in 2006.
__________________________
MATTEL, INC.

Linda Theisen

Vice President, Global Supply Chain, Strategic Sourcing
__________________________

McCORMICK & COMPANY

Waddell Daniels

Vice President, North American Customer Supply Chain Collaboration & Demand Planning, Consumer Products Division
Daniels joined McCormick in 2012 as director of demand planning & vendor managed inventory and was promoted to his current role in 2013. He is a member of both the executive leadership team for McCormick's U.S. Consumer Products Division and the company's Global Diversity & Inclusion executive steering committee.
__________________________
MONDELEZ INTERNATIONAL

Neil Ackerman
Global Director of Integrated Supply Chain, E-commerce & Product Technology Innovation
After four years building fulfillment capabilities at Amazon, Ackerman joined Mondelez in late 2015 to help ignite its global e-commerce business. Now with more than 20 years in supply chain roles (including 15 at Altria), he sees the function "as the imperative enabler to drive revenue and top-line growth for a company."
His focus now, not surprisingly, is on innovation. "When you can reimagine the supply chain, it leads to a long-term competitive advantage. I view our supply chain as extending from 'the Bakery to the Consumer.' Every touch on that cookie is part of the overall supply chain."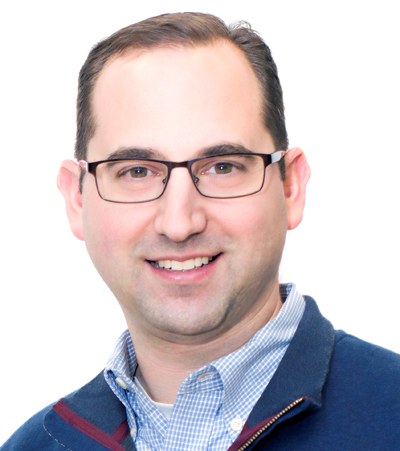 His time at Amazon is highlighted by the development of the Small and Light program, which lets the e-tailer ship items of small weight and price to consumers for free. "Shipping small, low-priced items for free was called the impossible problem and we solved it," he remembers. "The experience taught me that anything can be solved with ingenuity, high judgment and a great team."
"I view our supply chain as extending from 'the Bakery to the Consumer."
More recently, Mondelez took the idea of directly selling holiday tins of Oreo cookies "from concept to consumer in 45 days. This was the first time we managed 100% of the direct-to-consumer supply chain. We also made a unique proposition that created great excitement in the marketplace."
While e-commerce brings new challenges, there are still more "traditional" issues that CGs face. "The most difficult challenge we're currently facing in supply chain execution is how to ship chocolate in the hot weather at scale. Many start-ups and large organizations are trying to solve this problem because the upside revenue unlock is tremendous."
Looking ahead five years, "the core objective is to minimize touches, drive efficiency and lower costs for the supply chain. However, the supply chain will be a revenue generator as it will have more impact on keeping inventory in stock and enabling faster delivery to more locations."
__________________________
MORTON SALT

Betsey Nohe
Vice President, Supply Chain
Nohe's service on CGT's Editorial Advisory Board barely scratches the surface of her contributions to the industry and beyond: She's also on
the executive advisory board for the Supply and Value Chain Center at Loyola University's Quinlan School of Business; is a member of AWESOME (Achieving Women's Excellence in Supply Chain Operations, Management & Education), an initiative launched in 2012; and acts as a mentor for the Women Unlimited LEAD (Learn, Engage, Achieve, Deliver) program. Nohe expects to earn her PhD in 2017.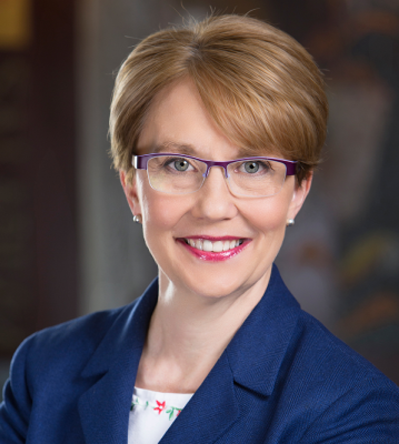 Nohe joined Morton Salt in 2011 after spending more than 20 years at McCormick & Company in various positions across supply chain,
 IT and commercial functions, including a stint as VP of Supply Chain Planning and Customer Fulfillment for the spice maker's consumer products division. At Morton Salt, she leads demand planning, supply planning, customer supply chain, logistics procurement and logistics execution, as well as management of co-packer, 3PL distribution and stockpile operations. The Business Process Excellence function for the entire company also reports to her.
"[Our] top priority was to ensure 100% coverage to best meet our customers' needs."
What makes Nohe's job more challenging (and rather unique
in the consumer goods world) is that she's also responsible for the distribution of the municipal road salt that melts snow and ice around the country.
Morton Salt was named "Shipper of the Year" by the National Shippers Strategic Transportation Council in 2015, largely in recognition of a successful RFP (request for proposal) process that led to nationwide improvements in the company's truckload shipping.
The effort "provided us greater visibility into our transportation network to help identify synergies and efficiencies. And I don't mean just cost efficiencies," Nohe told her team at the time. "While always mindful of cost, I am proud that this team's top priority was to ensure 100% coverage to best meet our customers' needs and timelines."
Current initiatives include rolling out a new 3PL distribution network in North America and implementing new TMS so ware for the bulk de-icing business.
__________________________
NESTLE USA

Dan Woo
Director, B2B and Technology
A 25-year supply chain veteran who was named to his current role in 2013, Woo was a consultant with Accenture before joining the world's largest consumer goods company. He also serves on CGT's Editorial Advisory Board.
In recent years, Woo has helped Nestle make significant advancements in its demand signal analytics capabilities, which has improved the depth and quality of its collaboration with retail partners to enable revenue growth, improve efficiencies, and better serve consumers.
"It also has been exciting to see the supply chain team evolve to be a strategic partner with our sales and marketing teams," he says.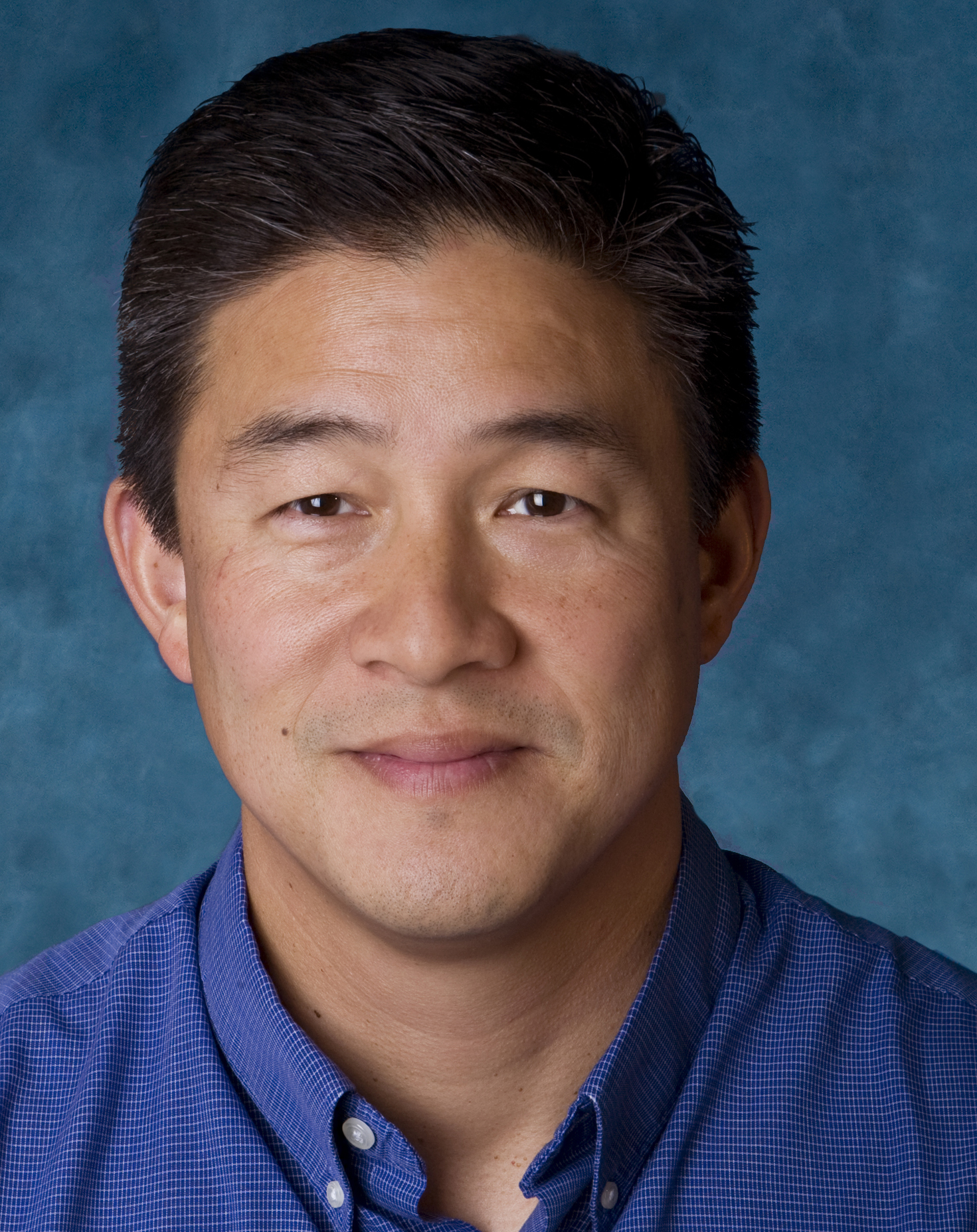 "As we gain insights into the ever-changing consumer landscape and business environment, the greatest supply chain challenge being tackled is the transformation of our old ways of working to a leaner operating model that enables greater agility to better meet consumer needs."
"It has been exciting to see the supply chain evolve to be a strategic partner with sales and marketing."
That transformation requires an incredible amount of organizational and operational change that will take place very soon, Woo believes: "In five years, we will see an increasing need to adapt to greater customization of products. ... The innovation cycle of products will need to shift from months to days. ... More and more power will be shifting to the consumer to demand transparency of procurement, manufacturing, and supply chain processes. Companies who can transparently create a consumer bond through healthy, better for you, responsibly sourced, manufactured and supplied products will continue to win. ... Lead me expectations for retailers and consumers will shift from days to hours.
"Business integration speed will increase by leveraging the power of interconnected hubs along the value chain," Woo continues. "This will start to make point-to-point integration with individual trading partners a thing of the past. ... Businesses will expand usage of cloud computing and increase crowd sourcing for ideas and solutions. ... And artificial intelligence and cognitive computing will augment or replace many of the human steps in planning and execution today."
__________________________
NESTLE WATERS NORTH AMERICA
Ron Meredith

Director, Logistics Operations
__________________________
NEWELL BRANDS

Steven Sigrist
Vice President, Customer Service North America
Sigrist's 16 years of service to Newell Brands has involved leadership roles in operations, sales ops and supply chain, including direct relationships with Walmart and other key accounts. The 28-year consumer goods professional has been in his current role since 2015, directing all order-to- cash execution and customer support business activities for more than 10,000 trade partners.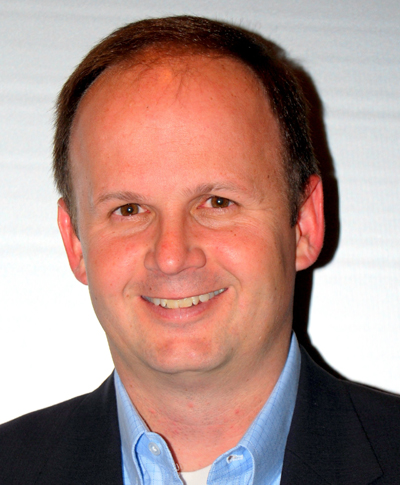 Sigrist's team manages order processing, order management and post-sales follow-up support across Newell's broad brand portfolio, dealing with order planning, replenishment processes, key promotional event execution, compliance requirements and lead-time reduction. One key objective: actions to eliminate variability in the supply chain.
"We'll need to give customers faster delivery, more product information and better execution of services."
Those duties can involve a great deal of complexity, which is why Sigrist points to the restructuring of Newell's key account structure — which consolidated nine separate sales teams into one group — as a significant accomplishment. "We created a cohesive, coherent approach to working with customers across all our channels of distribution — one way of doing business for the company."
Chief among current goals is to better automate the communication process so that many of those 10,000-plus customers can more easily get the information they need. "It's a real challenge, but it's also one of our biggest opportunities," Sigrist says.
In five years, the traditional consumer goods supply chain "is going to be faster, and we'll have more data to analyze," he says. "But we'll be smarter and more selective about filtering out the noise."
"Customer expectations will be even greater than they are today," Sigrist continues. "We'll need to give them faster delivery, more product information and better execution of services."
Sigrist's contributions to the industry at large include membership on CGT's own Executive Advisory Board and the Retail Industry Leadership Association's supply chain steering committee. He also speaks regularly at a variety of industry events.
__________________________
NIKE INC.

Jon Epstein

Director, Global Supply Chain Performance Management
__________________________
PEPSICO

John Phillips

Senior Vice President, Supply Chain & Global Go-to-Market
Leslie Starr Keating
Senior Vice President of Supply Chain, Frito-Lay North America
Clay Broussard

Director, Customer Supply Chain & Logistics
__________________________
PINNACLE FOODS

D. Michael Wittman

Executive Vice President, Chief Supply Chain Officer
__________________________
PVH CORP.

Jeff Sluder

Executive Vice President, Global Supply Chain
__________________________

PROCTER & GAMBLE
Yannis Skoufalos
Global Product Supply Officer
Another industry leader whose supply chain experience started in the trenches: His first job at P&G, in 1984, was as a liquids-making engineer.
Eitel Monaco

Vice President, North America Product Supply
__________________________
RALPH LAUREN
Mike Benema 

Director-Analytics & Management Information, Global Supply Chain
__________________________
SHISEIDO

Lauren Mialhe

Executive Vice President, Supply Chain
__________________________
STANLEY BLACK & DECKER
Xavier Vorilhon

Director, Global Supply Management
__________________________

TASTY BAKING CO.

Jeff Marthins

Director of Supply Chain Operations
Marthins has helped the century-old consumer goods company through a number of operational improvements, including the development of a robust sales and operations planning process.
__________________________

UNDER ARMOUR

Paul Fipps

Chief Information Officer & Executive Vice President, Global Operations
The CIO since March 2015, Fipps took over Under Armour's global operations last September. He's leading an organization that's doing more than most to exploit the power of IoT technology.
Kip Fulks

Chief Product Officer
__________________________

UNILEVER

Marc Engel
Chief Supply Chain Officer
Just one year into his current position, Engel also previously headed up procurement (among other roles) at the global CG giant, which took a huge step into the future in 2016 by purchasing direct-to-consumer wunderkind Dollar Shave Club.
Alvaro Mejia

Director, Supply Chain Planning
__________________________
VF CORP.

Thomas Glaser
President, Supply Chain
Chris Hobson
Vice President, Business Systems & CIO, Global Supply Chain

Hobson's 30-year career in consumer goods began with two years as a programmer/analyst at St. Regis Paper Company. His first supply chain title came at the start of a nine-year stretch with The Gillette Company and future parent Procter & Gamble. Since 2007, he's been climbing the ranks at VF Corp., where he started as Director of Global SAP Projects.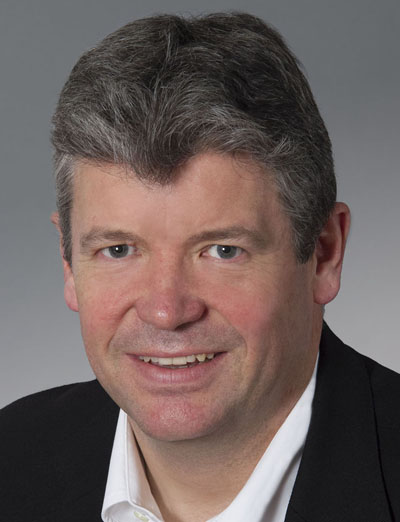 His current role puts Hobson in charge of application strategies and project delivery across all supply chain and corporate systems. He works closely with the larger Global Supply Chain organization (which encompasses manufacturing, sourcing and operations as well) to ensure alignment with IT on projects, strategies and roadmaps.
"With the right leadership support and the right team, you can achieve big things."
Among his accomplishments was the successful integration of the worldwide systems and processes used by the Timberland & Smartwool brands following their acquisition by VF Corp. in 2011.
That work involved directing a team of more than 400 people in North America through the development of a new integrated platform that consolidated 71 technology systems across eight different outdoor and ac on sports brands to support VF Corp.'s future growth.
"We at VF are continually inspired by the lifestyles and activities our products enable," Hobson told CGT last year. That's why Mt. Everest climber Pete Athans (who's sponsored by The North Face brand) was brought in to help motivate the team working on this particularly daunting project. "If Pete can climb Everest seven times, we told ourselves, our team can implement a massive technology undertaking. And we were right."
"With the right leadership support and the right team, you can achieve big things," Hobson says. "You can climb mountains."
Among his more grounded activities, Hobson serves on CGT's Editorial Advisory Board.
__________________________
3M

Nancy Seleski

Director, Supply Chain Planning