Who's Who in Data & Analytics
Get great content like this right in your inbox.
Subscribe
CGT continues its Who's Who series of editorial features focusing on the people behind the systems and processes that make consumer goods businesses run efficiently. This month, we recognize noteworthy executives who are developing systems and processes that turn raw data into business-improving and sales-driving insights.
_________________________
BAYER CONSUMER HEALTHCARE
John Gallucci
Director, Demand Planning
_________________________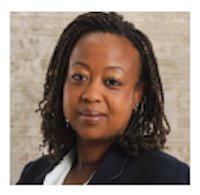 BUMBLE BEE SEAFOODS
Corliss Collier
Senior Director, Category Development & Insights
Collier leads an analytics team that decides how to best engage shoppers, consumers and retailers through innovative research, insights and data analysis. The work allows her "to take my passion for deciphering the 'why' and the 'what next' and turn it into actionable insights."
_________________________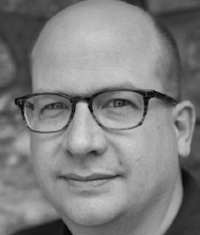 BUTTERBALL, LLC
Ivan Arrington
Director of Innovation and Insights
Arrington has been helping Butterball improve its insights capabilities for eight years, including the last 2.5 in his current role. His overall career in data & analytics dates back to 1996 and encompasses 10 years at consumer goods research giant IRI.
During his tenure at the consumer goods company, Arrington invented the "Butterball Blueprint" (a holistic Thanksgiving marketing and merchandising program for grocery retailers) and helped shepherd its latest brand, Farm-to-Family, to the shelf.
"At Butterball, we have a small but very dedicated and very smart team of insight experts," says Arrington, who regularly shares his expertise with the industry by speaking at events. "Competing against the biggest CPG companies in the U.S. is a challenge we welcome, but balancing routine reporting while building an advanced analytics practice that can keep pace with their efforts keeps me up at night."
The insights team this year joined with IRI to execute a consumer segmentation study. "It's a foundational piece of research that drives our brand positioning, product development and category management efforts," Arrington explains. Butterball's current "Turketarian" advertising campaign is an extension of previous segmentation work, "and we look forward to expanding on new findings that highlight evolving health attitudes, millennial consumer desires, and omnichannel shopping habits."
"I believe that the process of storing and cleaning data will get incrementally better as technology improves," says Arrington, when asked what the practice of data management and analysis will look like in five years. "But I think a revolution in analysis will be driven by a new generation of DIY data analytics tools that level the playing field between big companies and small."
"Almost as importantly," he continues, "I think that in five years, senior leaders across all industries will require decisions to be more data-driven and force changes throughout their organizations to modernize the way they plan and go to market." 
_________________________
CAMPBELL SOUP CO.
Carlos Barroso
Senior Vice President, Global Research and Development & Quality
_________________________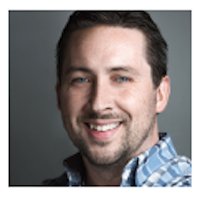 CARHARTT, INC.
Steve Brennan
Vice President, Data Strategy and Analytics
Having joined Carhartt in late 2016, Brennan is responsible for aiding the company's various business functions in their decision-making processes, as well as for improving the customer experience by driving an enterprise data management strategy. "Surfacing the vast amount of information we have at our disposal to be fully leveraged by Carhartt is the key to success in this data-driven world," says Brennan.
_________________________
COCA-COLA CO.
Chris Russell
Group Director, Shopper Insights
_________________________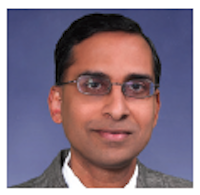 COLGATE-PALMOLIVE
Rahul Tyagi
Worldwide Director, Analytics Solutions
Tyagi is tasked with developing and executing the advanced analytics strategy for all functions within the company, evaluating the efficacy of newer technologies (like machine learning and big data) for various organizational analytic needs, and experimenting with breakthrough  technologies.
Nikkia Reveillac
Associate Director, Consumer & Market Insights
Nancy Rogers
Director, Strategic Analytics and Shopper Insights
_________________________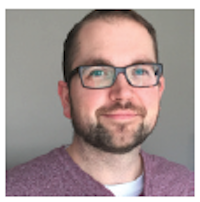 CONAGRA  BRANDS
Chad Krause
Director of Advanced Analytics
Krause is leading the team's transformation of marketing and innovation measurement. He helps guide the organization through new types of real-time measurement solutions for media planning, as well as new processes and analytics around sizing innovation opportunities.
_________________________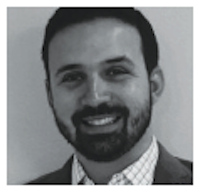 DURACELL
Brandon Barr
Director of Retail Marketing and Insights
Barr leads a team that seeks to understand the shopper journey and in-store experience by leveraging key research insights to develop marketing and merchandising programs for more than 300 grocery retailers.
_________________________
ELECTROLUX
Heather Jobes
IT Director, Business Intelligence
_________________________
ESTEE LAUDER
Ozlem Robiliard
Executive Director, Global Consumer Insights
_________________________
GEORGIA-PACIFIC
Ali Kefeli
Head of Data and Decision Sciences
_________________________
GLAXOSMITHKLINE
Mark Ramsey
Senior Vice President, Chief Data Officer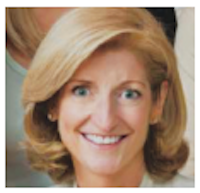 Mary Beth Barrett
Director, North America Shopper Science Lab
The year-old Shopper Science Lab is a state-of-the art research facility designed to help GSK more deeply understand shopper decision-making. "We're invested in delivering meaningful, insight-based solutions to our shoppers, consumers and retailers," Barrett told Shopper Marketing last fall.
_________________________
GUESS INC.
Bruce Yen
Senior Director of Business Intelligence & Mobile
_________________________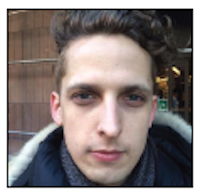 HARRY'S INC.
Michael Kaminsky
Director of Analytics
Kaminsky leads an analytics team that helps the new-wave men's grooming brand "make informed decisions faster." The team builds infrastructure to support business intelligence, answer complex questions using statistical methods, and leverage machine learning to drive operational efficiencies.
_________________________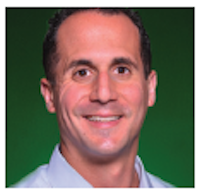 HEINEKEN USA
Michael Bronstein
Senior Director, Strategic Planning & Analytics
Bronstein's responsibilities include strategic projects, planning, performance management (target setting, measurement, and insight generation) and capability building. His most recent projects focus on performance dashboards, cross-functional planning, collaboration and analytical tools, and various strategic initiatives.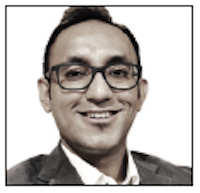 Shivanku Misra
Director, Data Science & Analytics, Business Intelligence 
Misra leads the data science team at Heineken USA, helping to plan, report, measure and predict overall business performance. He actively steers the data, as well as analytics vendor evaluation and engagement.
_________________________
HORMEL FOODS
Stephen Koven
Vice President of Digital Experience
_________________________
JOHNSON & JOHNSON
Ravi Parmeswar
Vice President, Head of Strategic Insights & Analytics
Igor Levin
Senior Director, North American Analytics Leader
Kevin McCloskey
IT Director, Data and Analytics
_________________________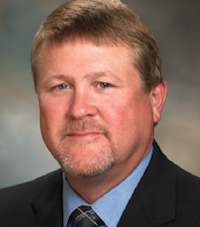 KELLOGG CO.
Rick Davis
Vice President and Global Lead, Office of Data Acquisition and Governance Kellogg Co.
A 27-year Kellogg veteran, Davis has been helping the company build and manage its data and analytics capabilities for a number of years. About 10 years ago, he created a data integrity team to focus on higher quality customer and product data to support the commercial sales group. In 2016, he accepted his current role to help Kellogg establish a centralized, global data office.
"Without question, the exponential growth in data, and the rapid advancements in technology such as machine learning and artificial intelligence, are the most significant challenges we're currently facing," says Davis. "It makes things very difficult for mature organizations, because the models for investment and adapting are outdated and do not work."
His work at Kellogg has given Davis opportunities to leverage his expertise beyond the corporate environment. "I am very proud of the work that we've done with our local math and science center to offer internships to high school students in analytics and data science and enlighten students to the opportunities in analytics," he explains.
"I was also very honored recently to be invited to the White House to attend and take part in the very first 'Roundtable on Open Data for Economic Growth,'" he says. Davis was one of only a few industry leaders who were handpicked to participate in the event, which examined ways in which government-supplied open data can be leveraged to support the business community.
In the future, "I think data management will be different because we'll need to accept it as a fundamental capability and quit talking about whether or not it needs to be done," says Davis. "It has to be done — everything else we do is built on it."
"The pace of change and the breakthroughs that will occur over the next five years will be unfathomable. Many companies have already waited too long and will not be able to catch up," he predicts. "There will be a lot of new, fresh faces, and I think that's a good thing. We're too constrained with current bias in most corporate circles." 
_________________________
KIMBERLY-CLARK
Suja Chandrasekaran
Chief Information Officer
Rajeev Kapur
Chief Data Officer
_________________________
L'OREAL USA
William Rogers
Assistant Vice President, Category and Sales Analytics
A 19-year veteran of L'Oreal USA and the beauty industry, Rogers has dedicated his career to exploring new, efficient and innovative ways of structuring and analyzing big data, creating best-in-class approaches to data visualization and fact-based decision-making.
_________________________
MARS INC.
Michelle Gansle
Director, Consumer Insights, Wrigley
_________________________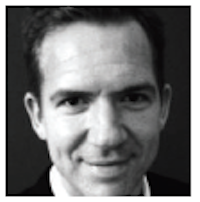 MONDELEZ INTERNATIONAL
Alister Greenwood
Head of Global E-Commerce Insights
Greenwood leads the strategic development of e-commerce shopper research to drive understanding of shopper behavior, enabling Mondelez brands to win at the "point of buying" on the digital shelf. He is passionate about translating data into motivating calls to action.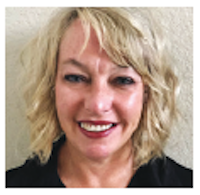 Amy Mayo
Customer Supply Chain and Development Manager
Mayo collaboratively works with customers to drive supply chain efficiencies with data analytics that spark sales. She was part of the team that won CGT's 2015 Dick Clark Supply Chain Award and was selected as Vendor of the Year by both 7-Eleven and Walmart.
_________________________
NATURE'S BOUNTY
Anthony Park
Director, Market Intelligence
As head of analytics, Park is on a mission to develop a world-class analytics ecosystem for the company. His current focus areas include data harmonization & governance, self-service analytics democratization, and advanced analytic experimentation.
_________________________
NESTLE
Mary Coleen Hershey
Vice President, Consumer & Marketplace Insights
_________________________
NESTLE WATERS NORTH AMERICA
Eric Lord
Director, Data & Insights
_________________________
NIKE
Matthew Hanlon
Director, Consumer Knowledge
_________________________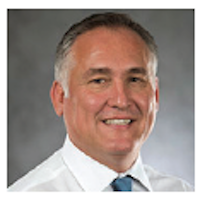 PEPSICO
Jonathan McIntyre
Senior Vice President, Research and Development, Global Snacks Category
McIntyre's broad corporate oversight spans PepsiCo's engineers, scientists and culinary chefs. His similarly diverse expertise encompasses innovation management, discovery research, package-product development, regulatory affairs, quality assurance and business development. McIntyre first joined the company in 2009 to head up R&D for global beverages.
Pamela Forbus
Senior Vice President, Global Insights & Analytics
Darren Carlat
Senior Director, Supply Chain Planning, Frito-Lay
_________________________
PINNACLE FOODS
Donna Foti
Director, Consumer Insights 
_________________________
PROCTER & GAMBLE
Guy Peri
Vice President, Chief Data Officer, Information Technology
Kirti Singh
Global CMK, Analytics & Insights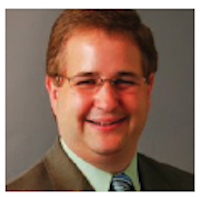 David Dittmann
Director, Business Intelligence & Analytics
One of CGT's 2017 "Visionaries," Dittmann is responsible for business intelligence and the analytics organization across all of P&G's global business units. In his 19 years at the CPG, he has focused on leveraging analytics into marketing, supply chain and the customer business development organizations.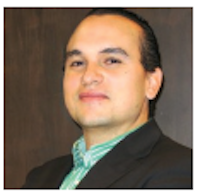 Edgar Núñez Pulgar
Senior IT Manager, Latin America Analytics & Insights Working with P&G's Latin America leadership team to drive foresight and fast reaction to the latest market and consumer trends, Núñez Pulgar enables his 20 analysts to regain productivity from 40% to 80%, in their regular and ad-hoc analyses, through the adoption of data virtualization technologies.
Matt McFadden
Senior Analyst, Data Science
_________________________
PVH CORP.
Amy Skulnik
Senior Vice President, Planning & Analysis, Dress Furnishings Group
_________________________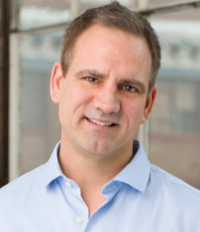 STITCH FIX
Eric Colson
Chief Algorithms Officer 
Since Colson assumed the "CAO" role in 2012 (roughly one year after the company launched), Stitch Fix has become "the quintessential data science-driven business," according to his official corporate bio.
His team boasts 80-odd data scientists and platform engineers with a broad range of expertise in statistical learning, machine learning, artificial intelligence, human computation and distributed systems. Algorithms drive nearly every enterprise function, including merchandising, inventory management, marketing, forecasting and demand modeling, and operations.
Oh, yeah, algorithms are also the very foundation of the business model, and the main reason Stitch Fix has become a force in the apparel industry — with more than $700 million in annual sales — in only six years.
Here's how things work at this new age e-tailer/manufacturer (which sells outside brands but also sources its own products): Shoppers provide their sizes, needs, style tastes and price preferences on stitchfix.com, and pay a $20 fee that ultimately is credited toward a purchase. Proprietary algorithms and some of the 3,400 "expert human stylists" the company employs then go to work to create five unique apparel items that are shipped free of charge. The recipients buy what they want and send back the rest (also free of charge).
"It's machine learning with expert human judgment," Colson explained to Fast Company in June. The term most often used is "hybrid design."
Colson's career as market disruptor predates Stitch Fix. He previously was vice president of data science and engineering at user insights-driven entertainment provider Netflix, and before that he led a team of developers for analytics and data warehousing at Yahoo. He began his career in 1994 as a marketing statistician at that most traditional of traditional retailers, the historic but now defunct F.W. Woolworth.
He also serves as an advisor to several new ventures, including Data Elite (which provides early stage funding to other data startups) and Earnest Inc. (which uses data science to award merit-based, low-interest loans to entrepreneurs and students). 
Brad Klingenberg
Vice President, Data Science
_________________________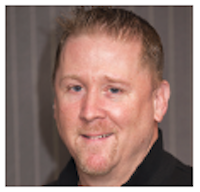 TALKING RAIN BEVERAGE CO.
Shawn Fox
Manager, Category & Consumer Insights
Fox helps manage Talking Rain's relationship with IRI, reporting on/analyzing the company's sales performance and providing insights into how the business is performing from a retail sales perspective. He "truly enjoys digging into the data and solving the puzzle."
_________________________
TYSON FOODS
Jennifer Bentz
Vice President, Insights and Innovation
Risa Schwartz
Senior Director, Global Consumer Insights & Sensory
_________________________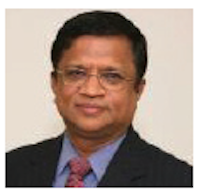 UNILEVER
Stan Sthanunathan
Executive Vice President, Consumer & Market Insights
Among "10 commandments" that Sthanunathan posed to an industry conference in 2016 were "Get visual or get impaired," "Innovate, don't renovate," "Real time is the new currency" and "Never underestimate the power of N=1."
Madhu Yetukuri
Master Data Team Lead