Walmart, Albertsons, H-E-B Join Myxx
Get great content like this right in your inbox.
Subscribe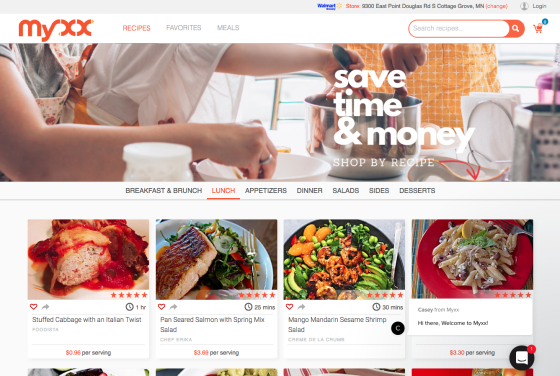 Walmart is joining other food retailers leveraging recipe and online shopping platform Myxx.
In addition to Walmart, H-E-B and Albertsons Cos.'s Safeway, Jewel-Osco, Vons, Randalls, Tom Thumb and flagship banners are the newest additions to the growing list of Myxx retailers, which also includes Harris Teeter, Kroger, Ralphs, King Soopers and Fred Meyer. Myxx now reaches 10,000 stores nationwide, with Myxx technology present in 49 states. 
"The expansion also allows our brand partners the ability to leverage the technology to extend reach and access a larger and more engaged audience, while providing them with new real-time performance metrics," said Myxx chief executive officer Monica Wood in a media release. "Myxx is transforming into a consumer movement, reaching everyone from rural America, to large metropolitan cities – a true game changer in the rapidly evolving and competitive grocery landscape."
Cary, NC-based Myxx's proprietary algorithm translates online food recipes into dynamic shopping lists while promoting retailers and key CPG brands, enabling online and in-store shopping via one customized site: myxxrecipes.com, which is free for users and allows filtering according to food preferences and dietary restrictions. The website houses 200,000-plus shoppable recipes connected to local retailers, allowing users to select a recipe and then add all items included in the recipe to a cart with one click.